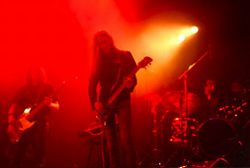 Onségen Ensemble from Finland may be a new name to most of you. But the musicians has experience from other bands in the scene. The final product of their experience is Onségen Ensemble. I got in touch with them for their story.
Esa answered my questions.
~~~~~~~~~~~~~~~~~~~~~~~~~~~~~~~~~
Before we start with Onségen Ensemble, let's visit your two previous bands Black Crucifixion and Promethean. I am one of those who actually like the Black Crucifixion ep Promethean Gift. I have to admit that's the only release I got. But please tell us more about this band and your releases.

Black Crucifixion started in 1991 and I joined the band after first release "The Fallen One of Flames". Ep "Promethean gift" was released in 1993 and after that we started to work on a full-length album called "Faustian Dream". The album was released in 2006, it took some time to finish it. There have been some Cd and vinyl re-releases of our productions in past 10 years. Latest release of Black Crucifixion was 12" vinyl entitled "Satanic Zeitgeist" (live 1991). The band is still active and we have done some gigs in Germany, Netherlands, Belgium and Finland during 2009-2010 and you can be sure that you will hear more our new material in near future.

Over to Promethean. Please give me your (long or brief) thoughts and lowdowns on.......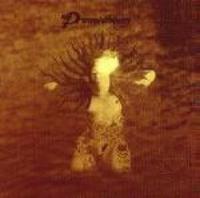 Gazing the Invisible from 1997

I think GTI was most experimental time for us to play music. We experimented different types of music and genres and searched the style of our expression. It took couple of years, several musicians and plenty of single ideas to collect the album together and finalize it.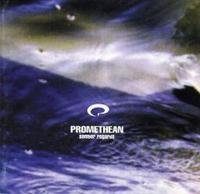 Somber Regards from 1998

After GTI Promethean grew up. We had 7 permanent musician and a few composers in the band and our music was more focused and solid. I still like most of the songs even the production was a little bit light and flat.

When and why did you abandon Promethean and when did you start up Onségen Ensemble ?

To me Promethean was first step to experience music with wider scale, and it still has an effect on my current playing. We never officially broke up and I have never abandoned the band. It stopped being active because all of us moved to different cities after our studies, works etc. and the distances made it impossible to continue working. I think Black Crucifixion and Promethean are like brothers, they share same roots and values of music. Even if the genres are so different. Onségen Ensemble is another story. Core of the band doesn't consist of the same people and the basis of the music and point of view is different. Onségen was born in 2004.

Did you carry over some or a lot of material from Promethean to Onségen Ensemble ?

As i said Promethean has a huge effect of my current work. In Onségen we haven't use specific songs or parts from Promethean but as a bass player I was on my way to discover the expression which can be heard in Onségen today. If you listen Somber Regards Attack of Überwermi you can notice what I mean.

Over to Onségen Ensemble. Which bands were you most influenced by ?

Onségen was set up to satisfy our musical ambitions. The band is like a place where we all are able to stretch our musical expressions and break borders and enjoy our playing. I have roots in metal and progressive rock, but the most influential thing for me has been Jannick Top, Magma and 70's fusion jazz. Our guitarist Kimmo Nissinen for example is keen on punk and stoner rock. Everyone who has been involved with the band have their own ambitions, so Onségen is a result of many variable things.

Please give me your (long or brief) thoughts and lowdowns on.......



Hiukkavaara Session from 2005

Hiukkavaara Session was our first release and it was quite raw appearance and showed well our direction where we were going to. Songs are still current and we have been working on them.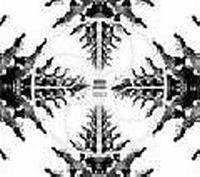 HottoïzzoH from 2007

This is rather complete recording. Of course the production of both of our recordings are quite poor, because they have been recorded in our rehearsal place and mixed at my basement. I still think we reached to the level which Onségen was really about at the time when recording HottoïzzoH.

That was back in 2007. What have you been up to after that and what is your latest update and your plans for this and next year ?

Our drummer moved to another city so there hasn't happened much lately. We had couple of new drummers but the right one hasn't been found yet. Before that we find some time to record three songs and two of them you can find at our Myspace. Some day in the future we are planning to collect all we have and make a full-length album.

How is the writing and creative processes in your band ?

Usually we all have some ideas that we bring in to the rehearsals and start jamming with those. Mostly they are some rhythmical things and the rest of a song or parts of it will consist on them. Sometimes somebody brings a ready song to be rehearsed.


How would you describe your music and which bands would you compare your music with ?

A slap in the face of musical taste, briefly. Rhythmical, energetic, chaotic, hypnotic and comfortable. We gain influences in very large scale of music, 70's progressive rock to contemporary jazz.

You have worked with labels like Lethal Records and Avantgarde Records. The Onségen Ensemble albums is self-released. What is the pros/cons of going it alone and what is your experiences with the music industry ?

I haven't worked with music industry a lot. Lethal and Avantgarde are very marginal labels - so is our music. Today it may be easier to distribute this kind of music in internet etc. Of course if some label is interested in our music and want to distribute and finance it, that would help us to focus more on the music. There isn't any economical sense of doing this, so for now it's all about concentrating to do the music.

What is your experiences with the gigs and festival scene ?
I have played many gigs with all bands I've ever been. Nowadays I'm involved with live club called Nuclear Nightclub here in Oulu and every week there are 1-5 acts, so live music is very close to me - as an audience and at the stage.

As a veteran in the scene; what is your best and the worst experiences as a musician ?

Heh, I have to answer that Black Crucifixions "Three hails to our unholy master" -tour includes both of them. There I realized what live music could and should be. It was very hard trip but afterwards extremely great experience.

Anything you want to add to this interview ?

Enjoy and support live music, that's what it is all about. Thanks for the interview.

A big thank you to Esa for this interview.

The Onségen Ensemble PA profile is here, their homepage is here and the Promethean PA profile is here