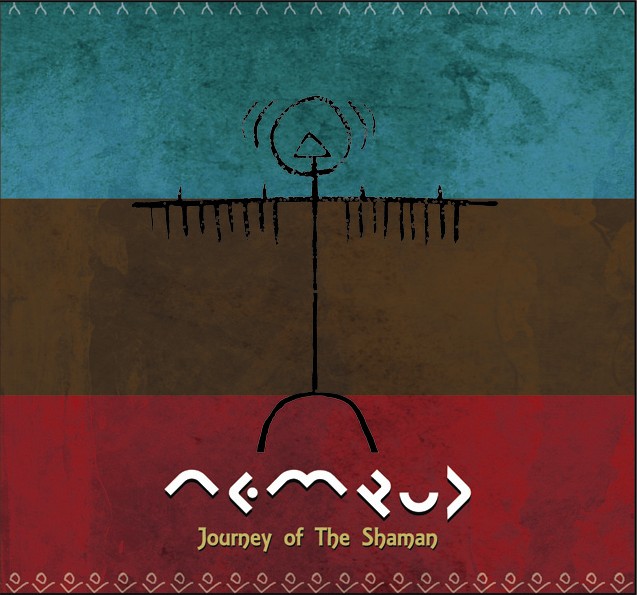 http://www.myspace.com/nemrudmusic
Nemrud has been established in late 2008 in Istanbul by Mert Göçay, Harun Sönmez, Aycan Sarı, Alpaslan Altun and Adil Giyici none of who were professionally engaged in music business. Till the current formation of the group was settled there had been several changes in the composition of band members. Within this period the group, members of which are given below has started with weekly studio tests and eventually ended up with the first conceptual "Progressive Rock" album of Turkey.
Mert Göçay (Guitar – Voice Vocal)
Harun Sönmez (Percussion)
Aycan Sarı (Bas Guitar)
Özgür Kayalar (Drum)
Frank Bornemann, the founder of the Eloy, a legend Progressive Rock and a close firend of Mert Göçay band has inspired the band for the sound used in the album. Closely motinoring the processes of the band. Nemrud's current sound naturally shows reflections of the legendary bands like Yes, Genesis, Pink Floyd, Eloy, King Crimson, Jethro Tull and Camel, which group members had been listening for many years.
Nemrud has gone beyond the Turkish standard rock or popular line-chorus structure songs and pushed the technical and composition limits of rock music. Besides, there are classic, jazz and avantgarde components in their compositions. The album shows the general characterictics of Progressive Rock such as changing melodies and rythms, refrains from repetition, conceptual and abstract lyrics. The admiration of the band for the golden era of Progressive Rock; 70s reflects itself in the epical story used in the album.
Mert Göçay has wrote the lyrics and made the composition of "Journey of The Shaman", 3 episodes to base the album inspired by the fantastic story about Turkish mythology written by Aycan Sarı. Harun Sönmez has completed the conseptual design of the album booklet.
There are 3 songs in the album which tells the story of the pysical and spiritual journey of "Mitos", a Shaman living in the steps of Central Asia, upon the message he received from the other world. These three songs represent the three kingdom in Shamanism belief.
According to the shamanism, there is a direct axis attaching directly the "Ground" where people live on, the "Underground" where dead people move to, and the "Sky" in spiritual meaning. This axis takes place between the middle of the ground and the middle of the sky. There are 7 layers in the underground and sky kindgoms. Any shaman to reach to the sky for any reason first has to go under to the underground, hence noone can reach up to the sky without passing through the underground.
The group is named after Nemrut, which is the place embracing the Middle of the Ground and the place that Mitos passes by while going to the Underground. This mountain is at a sacred place which is the intersection point of east and west, two worlds that mankind have been believing for hundreds of years.
The recording of "Journey of The Shaman" album has been completed fully as analog in November 2009 at Studio 18, one of the most important studios of Turkey under management of Levent Buyuk. Levent Buyuk, who has completed many successful albums so far has supported Mitos in their album for a music type that was never tried in Turkey before and provided his talents to them with regard to the compositions, recordings, mix and mastering. During the recording process, guest musicians have joined the band; Doğaç Titiz the winner of

2008 Drummer Contest with drum compositions and records, Hakan Süersan with bas and fretless bas compositions and records, Mert Topel for the whole keyboard records of the album. http://www.myspace.com/nemrudmusic