Half Past Four will be playing its last 2010's summer gig in Toronto.
It will happen at Clinton's, one of the best sounding venues in TO at August 19.
With special guests:
Namgar:
A Russian-Mongolian Ethno-Rock band from Moscow, featuring multi-instrumentalist Bulat Gafarov (he can play around 50 different ones). This is a unique opportunity to see them live as they are in Canada for a limited time.
More information about Namgar:

http://www.myspace.com/lkh

asnamgar
AND
Tools of Creation:
3-piece rockers from Ottawa. More info about TOC:

http://www.myspace.com/too

lsofcreation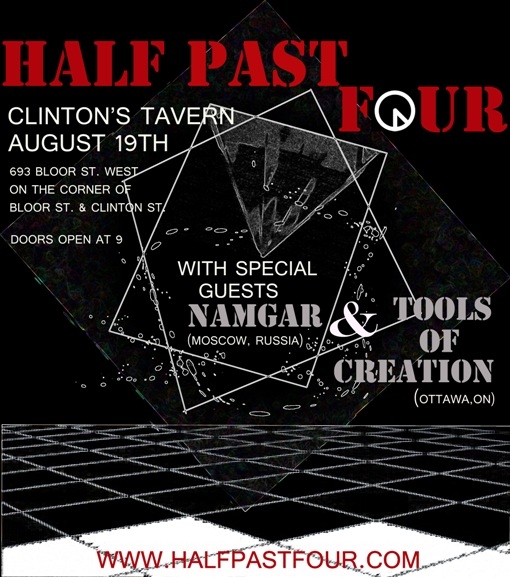 will be happy to see you there.
please also check our new blog.
you can find all the information here.
http://www.halfpastfour.com/


Edited by [email protected] - July 30 2010 at 14:20