The art work of "The King Of Number 33" was painted by renowned artist and the band's good friend Gavin Mayhew.
http://www.artist-gavinmayhew.co.uk/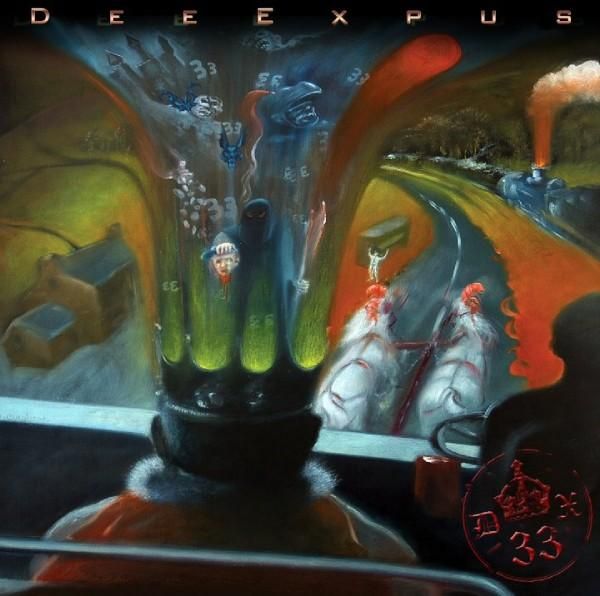 Tony Wright (vocal) and Andy Ditchfield (guitars, vocal) met with Gavin in the Black Bull in Wolsingham late last year to discuss concepts for the painting. Gavin took Tony's (plentiful) lyrics away and represented them perfectly in this stunning Oil Painting depicting various scenes from the song; a story of a local eccentric's demise. Andy says:
"The band would like to thank Gavin so much for this Painting, which he literally did for a 'song'. If you get a moment, stop by his website, he's an incredibly tallented guy and there really is something there for everyone."

"He waits in his Perspex chamber room
On the road in the Market Place
A two pound fifty haircut
Crowns his well groomed wisened face
Dons his care in the community trainers
Whiter than a super nova
He awaits his royal carriage
For the journey made day over...."