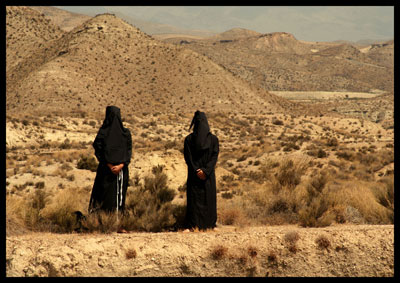 There is very few bands in ProgArchives so eclectic as this band from Spain. Still, they are very much a band who deserves more recognition here in ProgArchives. 
I got in touch with them and their drummer Borja Díaz Vera answered my questions.
@@@@@@@@@@@@@@@@@@@@@@@@@@@ 
When was Orthodox formed and do you have any background from other bands ?
Marco (bass and vocals) and Ricardo (guitar) played in a band called Degüello from Sevilla; they have also been playing in other local bands like Tierra or The Forge, amongst others, since the `90's. I played in some local bands in my hometown, Jerez. We met the three of us at the end of 2004 and saw that we shared some common musical interests. We started to play and saw that we can make some interesting things. At the beginning our goal was to make some heavy stuff without any compromises about what metal should be; we wanted to keep things true and epic, but also with an experimental approach that's present on the artists we enjoy and that was absent on the bands that surrounded us.

Whose bands were you influenced by?
Black Sabbath, Rush, Sleep, Metallica, Manowar, Earth, Judas Priest, Morbid Angel, Burzum, the Melvins, King Crimson or Mayhem were influential bands for us. But also visionary spirits like John Coltrane and Ornette Coleman.
To start with; please give me your (long or brief) thoughts and lowdowns on.........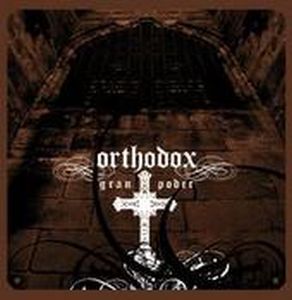 Gran Poder from 2006:
A monolithic stab of primitive force. We had a lot of confidence in that stuff and we received good response for that album, but I also think that some people really don't understand what we were trying to do. Sure it's our most minimalist and uniform album, but has a strong experimental basis that is essential in our sound. And that fact cannot be overlooked to understand our next recordings.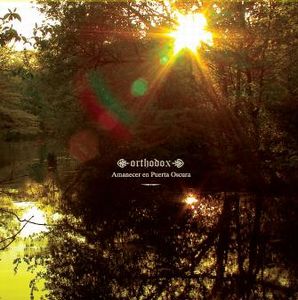 Amanecer en Puerta Oscura from 2007:
A hard album in its gestation; we wanted to go deeper in the experimentation within the context of heavy songs. It also has minimalism and might, but expressed in a subtle way. The contrabass is more present, and there are winds and crazy moments ("Con sangre de quien te ofenda" or "Templos") but also some "standard" songs like "Solemne Triduo". We wanted to break some borders, especially at a personal level (for us, it was a non-sense to make a second part of our first album), but also to reaffirm our personality as a band.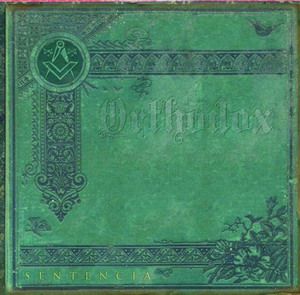 Sentencia from 2009:
Our third opus. Another twist in our sound, summing up everything what we've done in the past and putting it on a more menacing manner. The acoustic heaviness and experimentation is what predominates over "Sentencia", sounding like a rough jazz combo playing under the sun on a desert plain…Recording this was both a challenge and a risk: a heavy album with almost no guitar? I think that is a paradoxical recording; perhaps a little jump in the void, but it was what we have to do at that moment.
You are in the process of releasing a new '7 EP. Please tell us more about this '7.
It's a couple of new songs we recorded last year ("Matse Avatar" and "YHVH") with mystic artwork by Elena Serrato and design by Walrus and Eggman. Packaged and released by Doomentia Records from Czech Republic (http://www.doomentia.com/). The songs are working great in our live set and represent a certain dimension we're trying to develop for our next album.
What is your other plans for the rest of this year and next year?
We had a festival here in Spain along with Cathedral, Groundhogs and some others that was cancelled. At the beginning of September we're spawning our next album, titled "Baal" and we hope to play the new tunes in some gigs, like the one we have at the end of that month in Barcelona, where we will share the stage with Pagan Altar, Count Raven and Warchetype. We will also be playing in the Israel Galván´s show, a flamenco dancer, by November/December, with whom we have played extensively these last three years. For the next year it should be nice to play some more festivals and going for the fifth, but there's nothing sure yet.
How is the writing and creative processes in your band?
It depends, we have different songs that were made by different approaches. For the electric tunes usually Marco or Ricardo brings a bass or guitar riff or a general idea about the whole song and we try out things: tempos, vocal lines, what works and what doesn´t, the structure, etc. A song like "Ascension" was made during a span of 3 years, changing arrangements and shaping the song even before we recorded "Gran Poder". Or "Marcha de la Santa Sangre", a song written and structured by Marco, we only have to play it and record it. But usually there´s always arrangements and final touches to most songs that were made in the studio.
How would you describe your music and which bands would you compare your music with?
I would describe our music as a continuation of the Tradition, the Path that our ancestors took: the creativity. That's our formula: to make our own mistakes, not others'. I don't bother to compare our music with anyones', that's the work of critics and fans.
Your band name, image and music is rooted in the orthodox Catholic tradition as the same time as you describe your viewpoints as "a pagan view of Christianity". Please describe your whole philosophy and ethos to us.  
We belong to a country where there is a strong Christian culture. We do a pagan approach to the dark values and spirituality of Christianity because we use them trying to recover its primeval meanings and praxis. Good and Evil are the same thing, a continuum that on southern Spain resides on Christ´s, Virgin's and Saints imaginery, deities deep rooted in our past. The Saints cult, pilgrimages and other realities we live here are Christian interpretations of a polytheistic past. Organized religion had to borrow popular beliefs (amongst other and different ways to convert pagans and heretics) in order to build its empire. We are Death and Opression, but also the Atlantic, the muslims, the Phoenicians and Tartessos amongst many others peoples are part of our cultural heritage and our lives. You can´t ignore it.
How much is religion a part of the Spanish society these days and how do you express yourself in this environment which back in the 1930s spawned a civil war?
Religion understood as an extended hierarchical belief system is very present in certain strata of Spanish society, but I think its influence is diluted in its effect. Its shadow cannot be avoided of course, but it's not as strong as it used to be in the times of the civil war and, especially, in the postwar period. Personally I don't agree with imposed paradigms and the impact it has in your truly self, but I don't have problems with someone who has sincere beliefs. But these are a minority; most "religious" or "spiritual" people are totally focused on and enslaved by what they are supposed to be against to.
I see you have worked with the well reputed Southern Lord record label. But how easy/difficult is it to market your music and get any recognition from the scene?
To market music is the job of labels, like Southern Lord or Alone Records. They specialize on a certain market sector; it can be a very specific one like "ultra-speed-songs-about-killing-your-relatives" or a more heterogeneous one, or a mixture. Working with independent labels its not difficult for a band like us and for them it´s the same, since they work with specialized products like us; it would be different if we're talking about majors. In the `60's and `70's any band, even the smaller and darker one, had a major contract. It means a budget and some perspective for the future, and you had to sell albums and work also on a promotional level. A label like Ipecac should not have many problems marketing the Melvins albums, I suppose Atlantic had certain difficulties to sell "Stoner Witch" or the "Stag" album. It depends a lot of the zeitgeist of the times you have to live. The `90's are not the `70's, nor the 2000's. Being in a independent label makes you freely about some aspects, specially the artistic ones, but it also limits you about what can you do and what not with you music. About getting recognition from the scene, labels had a lot to do to canalize your efforts, but if you have nothing to offer it's useless what they do for you (or what are you doing for them). If we want recognition from any scene, it's from the strong individual ones that follow their paths beyond musical tags or what the market dictates. Pure expression and form belongs to the ones that have ears and use them reacting, not staying comfortably numb.
What is your daytime jobs and how do you manage to find money to continue your band ?  
We all have or had partial jobs and studies that we combine with the music. In order to get money to continue the band you must stay focused and trying to know where you are and where you want to go (or where you weren't). This means that we try not to get ripped off playing nonsensical gigs, or playing for playing just for the sake of it. I mean, we all love to play and make music, but we all have responsibilities and we don't travel 6-8 hours to play for free. Instead of that, we prefer to develop our sound and musical ideas and concepts. If a gig it's ok for us, sure we´re going to play; if it's not, we're using our time and money to keep the torch alive and not finishing burnt of each other!
Just to wrap up this interview, what is your five favourite albums of all time?
Personally:
Iron Maiden "Powerslave".

John Coltrane "Sun Ship".

Manowar "Into glory ride".

Morbid Angel "Formulas fatal to the flesh".

Creedence Clearwater Revival "CCR".
Anything you want to add to this interview ?  
Thank you for your time and interest in the band and in our vision, continue supporting music and stay tuned for our next offering "Baal".
Thank you to Borja for this interview.

The Orthodox PA profile is
here
&


Edited by toroddfuglesteg - August 03 2010 at 15:11