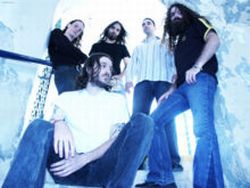 Orphaned Land from Israel needs little or no introduction. They are a true barrier breaking band which has changed many people's perception of progressive music, that be metal or progressive rock. In my view, they are one of the most important bands in today's rock/metal scene.
Orphaned Land released a new album earlier this year and I got in touch with them. 
Matti Svatizky answered my questions. 
~~~~~~~~~~~~~~~~~~~~~~~~~~~~~~~~~~~~~~~~~~~~
We already have an extensive Orphaned Land biography at your PA profile page so I am not going to go over that again. But what is your musical background and which bands were you influenced by?
Our musical tastes are quite wide-scaled, different members of the band have different artists and styles that they are influenced by, and in different phases of life we used to listen to different things. Our musical tastes don't end with metal, though metal is the base which we lean on when we're making our music. I can speak for myself when I say that I can listen to absolutely whatever sounds good. It could be a Dream Theatre album, a Pink Floyd album, Bach or Vivaldi, Trance music or even Madonna. If I find elements that I like, I don't have limitations, and the rest of the band is quite like me. We may differ here and there, but the concept is the same.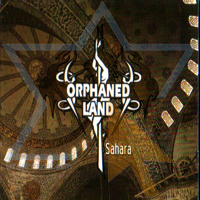 I discovered Orphaned Land through an album which radically expanded my mind and musical orientation. The name of this album is Sahara and that's your debut album from 1994. Please give me your (long or brief) thoughts and lowdowns on this album.
Sahara is our debut album, but the second time we entered the studio. The first was with the demo "The Beloved's Cry", which half of you can find as part of Sahara. We were very young those days (15 to 18), and had a different direction than we have now. People often recognize in Sahara some elements like passion for underground music and some innocence they say we lack today. They might be right, there are some things which you can't re-live, but we are proud in where we are today and in the way we went through.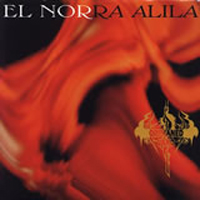 You followed that album up with El Norra Alila in 1996. Please give me your (long or brief) thoughts and lowdowns on this album.
El Norra Alila was a direct follow-up to Sahara. It shares many of the same elements, and the overall approach to music is the same. We keep many respects to this album, since we think that the musical content in it is very good. This is the album which the lyrics really started to revolve around spiritual issues. This album is also the last one in Holy Records, and it also represents in a lot of ways the ending of Orphaned Land as it was at its first phase.
Both Sahara and El Norra Alila is difficult to find these days. Is there any plans to re-release these two albums ?
Maybe you can't just get into stores and get them, but you can definitely find them for sale on our website and on our Facebook page. Many people ask us about re-recording those albums. This is an interesting idea, but right now we are focusing on releasing new materials.
There was a long silence after El Norra Alila and I thought that was the end of your band. But your compulsary military service is three years and I guessed that had something to do with this break. Please tell us more about this long break leading up to the release of Mabool.
The military service might have had something to do with it indirectly. Kobi was the only one going through service, and he only did half the service, the rest of us didn't do it. But all our friends did, and this made them cut their long hairs, mixing with other kinds of people, and in many cases leaving the metal scene. We also explored new musical territories, and there was some integrity issue with having a metal band. Besides, we also had to think about getting real jobs, a thing which distracted us from making music.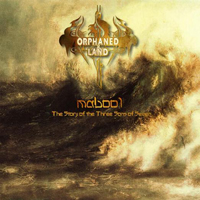 Mabool really broke Orphaned Land and gave you recognition from a much wider audience. Please give me your (long or brief) thoughts and lowdowns on this album from 2004.
Mabool is an album which is in many cases referred to as a more mature album than its formers. We brought into it a much wider musical world than we brought into its formers. Mabool also has many more progressive elements than the formers. The former albums are also complex in many ways and there are not shallow musically, but Mabool is more progressive in the classical progressive approach, meaning much more musicianship, the use of various scales, non-conventional rhythms-weights and so on. It is also the first album of ours which is a concept story album.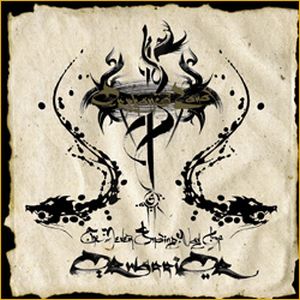 A long break again and I thought that's it for Orphaned Land again. But then news about a new album started to filter through and the end result was this year's The Never Ending Way of OrwarriOR. Please give me your (long or brief) thoughts and lowdowns on your new album.
On the first break you weren't the only one who thought that it was the end for Orphaned Land, I thought so too. But on the second 6 years distance between albums that wasn't the case. Through those years we toured a lot, and worked all the time on new material. We didn't work fast enough, and also filtered many of the materials. We had materials for 3 albums from which we made one. We also took a long time for the recording themselves (about a year). We hope that this time it will take much less time to release the next album.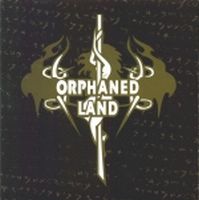 Since we are talking about your releases, let's also mention the The Beloved's Cry demo from 1993 and the Ararat ep from 2005. What is your feelings about these releases ?
The Beloved's Cry is a very important mark in our career. It was the piece which brought us the contract with Holy Records. We recorded it at some basement in our hometown, but there was much spirit in it and a lot of ingenuity, and we also promoted it like crazies. Holy Record seen the potential and gave us our first chance, and it wouldn't have happened without this demo.
Your music is in my ears a mix of doom metal, your local folk music and progressive rock. But how would you describe your music ?
Many describe our music as you just did. The doom metal is more noticeable in our first two albums, since we were influenced by the genre a lot back then, but we were also influenced by bands like At The Gates, and that kept us on the death side and prevented us from becoming a doom metal band. Of course that our Middle Eastern influences are always a big part of what we do. We have many progressive elements, but we don't see ourselves as a pure progressive band. Generally we don't like to label our music, but I guess that "Middle Eastern Metal" won't be far from the trouth.
How is the writing and creative processes in your band ?
It is important for all the members in the band to be involved in the writing process. We all write and give ideas to the structure of the songs. We have lots of meetings in which we stitch together parts that we have composed at home. Kobi is in charge of the lyrical department. He works on the lyrics with our good friend, Alon Miasnikov, who helps him write his ideas.
I have two questions on this political issue which should not overshadow your music in any form or shape. But I would probably neglect my duties if I did not ask them. So here we go....
Your main presshoot for this album features clear references to Judaism, Christianity and Islam. It is perhaps a pretty controversial picture for those who think those three religions cannot live in harmony with each other and should fight each other to the bitter end. What is your view on this whole situation ?
One of the things that we are proud of the most is that Orphaned Land has many Arab fans. It is weird, that in this world where our countries our political enemies, there are people who find the strength and courage to overcome these issues and say with all their hearts that they love a band. This affection from Arab fans happened because the style that we are playing. We were the first band to have an oriental theme through its music, and Arab metal heads liked it. The picture reflects our beliefs that harmony between nations is at hand. People need to accept each other. It is easier than we think. It is only a matter of a decision.
Your website states that you also play gigs in the Arabic countries. I thought Israeli citizens was not allowed to enter any or some of these countries. How do you sort out gigs here and have you ever experienced any form of boycott from groups or individuals in Europe due to your nationality and what your government is up to ?
We never actually played in an Arab country. We played in Turkey, which is a Muslim country. It is impossible now to play in some Arab countries, though we get thousands of requests to play in places like Beirut, Damascus, Amman, and we also have fans in Iran. We hope that someday those things would be able to come true.
Back to the music again. Some may not believe this, but there has always been and still is a great music scene in Israel. Bands like Salem, Dalmerot's Kingdom, Melechesh, Trespass, Atmosphera, Tamouz and Lord Flimnap is the ones I remember from the top of my head. How is really the Israeli scene these days and how easy/difficult is it to be a musician in Israel these days ?
The Israeli scene has always been a great one. It exists since the early days of metal in the 80's and up until now. There are really good bands here. Just 2 years ago "The Fading" won the Metal Battle competition of the Wacken Open Air festival, and there are a lot of other good bands. It is very difficult to be a musician here, especially one which main crowd is abroad. Flights to Europe are very expensive, and our neighbour countries don't welcome Israelis with open arms. We hope that Orphaned Land can be some kind of a portal or just a good example for bands here, that bands can reach outside and have an international career.
Besides of the new album what is your other plans for this and next year ?
We are going to have 2 major tours in North America and Europe by the end of the year, and we are also planning on recording a live DVD. It's not an easy task to squeeze it in only four months, but it is possible and we are planning on doing it, so that our fans won't have to wait too long for our next release.
What is your five favourite Israeli albums of all time ?
These will not be metal or prog albums and they will sound completely weird to non-Hebrew speaking people, but this is what it's like, so here I go: Bary Saharof – Simanim shell chulsha, Hachaverim shell Natasha – Radio Bla Bla, Shlomo Artsi – Yareach, Ehud Banai – Od Me'at, Mahina – Gvirotay verbotay: Mashina.
To wrap up this interview, I would like to thank you for your mind expanding music and ask you if there anything you want to add to this interview ?
Only to thank you and all our fans and friends who support us through all the years. You are the true warriors of light. Rock on.
A big thank you to Matti Svatizky for
answering my questions. 
For me, this is the end of the journey I started when I bought my copy of Sahara back in 1993.