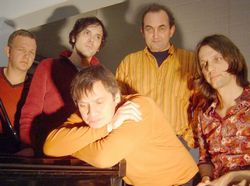 Electric Orange are a German (neo) krautrock band, mainly based on two masterminds Dirk Jan Müller (keys) and Dirk Bittner (guitar). Up to now both musicians had uncounted collaborations during their development and produced a huge amount of material on MC, Vinyl and CD-R. Besides some temporary flirts with house/techno elements the band actually deliver trippy krautrock adapted music, cheerful electronic like Tangerine Dream or Popol Vuh as well as provided with obsessional rhythms near to Can or even Kraftwerk.

I got in touch with them through Dirk and here is his answers to my questions.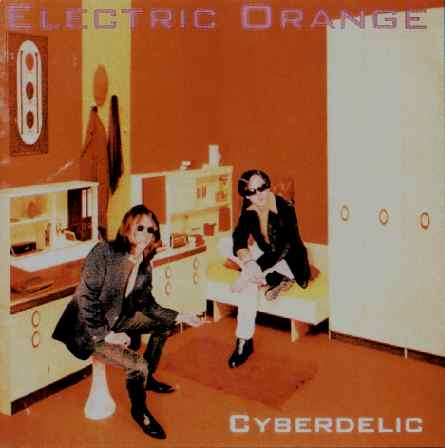 I believe ProgArchives biography on Electric Orange is pretty accurate. But why did you choose that name and which bands was your main inspirations ?
As I formed the Band in 1992, I wanted a bandname that sound like an old Krautrockband. Inspiration came from Electric Food, Electric Sandwich etc.
Let's run through your releases. Please say whatever comes into your head about them, starting with Electric Orange from 1993 and finishing with Krautrock from Hell from this year.
1993 Debutalbum: This is only me with guest musicians. Drums off the computer. Not much in common with our style of today. Amateurish.
1996 Cyberdelic: Mixing Krautrock with then actual sounds of Trip Hop/Drum'n'bass.
2000 Abgelaufen: Back to Krautrock and full Band
2003 Platte: Very long sessions
2005 Fleischwerk: Very mixed in style, not to everybody's taste
2007 Morbus: Most successful up to now
2010 Krautrock From Hell: For me, the record I am most pleased with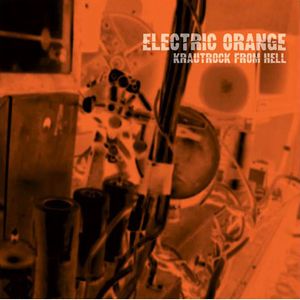 How is your writing and creative processes ?
We are writing while recording. Starting with a beat, bassline or riff.
The first album down in 1993 and Cyberdelic in 1995 were 100% composed, but with improvised instruments on top.
Abgelaufen, Platte and Fleischwerk were recorded and edited session-tracks with overdubs.
The new album and morbus were composed again with many improvised parts. It's always a mixture between both.
Most ProgArchives readers does not know your music. How would you describe your music to those here who are unfamiliar with your band ?
A mixture of Krautrock, 70s Electronics, 70s Prog, hypnotic beats and Space. All this with a mixture of 70s sound and production, but with modern approach.
Is any of the Electric Orange members involved in any other bands or projects ?
Not at the moment. Some sessions here and there, but nothing concrete.
Is music your main occupation or do any of you have daytime jobs outside the music scene ?
We all have normal jobs, nothing related to music. With this kind of music, you cannot make enough money for a living.
What is your latest update and your plans for this and next year ?
Playing some more gigs this year and starting recording a new album for end of 2011.
To wrap up this interview, is there anything you want to add to this interview ?
We hope, interested readers of the progarchives will give us a chance a listen to our music. Support bands buying their records and don't download their stuff…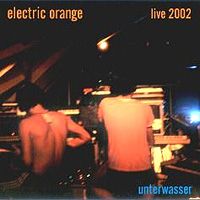 Thank you to Dirk for this interview
Their biography is here and their homepage here