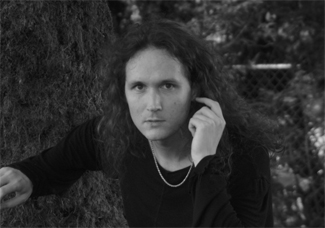 Us outfit Echo Us is the creative vehicle of composer and multi-instrumentalist Ethan, and was founded late in 2000 - following the demise of his previous band Grayhaven.
Ethan had wanted to use the name already in 1999, but for contractual reasons that wasn't possible at this time. This due to Grayhaven being signed to Angular Records at this point in time. One year later he assembled a band named Echo Us though, who apart from being an active live unit also released two demo EPs - The Black in 2000 and The White in 2001. In the fall of 2001 that outfit fell apart though, and Echo Us was soon after reborn as a solo venture.

I got in touch with Ethan for the Echo Us story so far.
##################################
I believe ProgArchives biography on Echo Us is pretty accurate. You were an ex member of Greyhaven. Please tell us more about this band.
Greyhaven was started by Nate Howard and myself getting together to write music in high school. We were quite young and actually this was my first real group playing original music. It was all very fly by the seat of your pants in the sense that Nate and I, although creatively both very talented and able were still developing the kinds of skills we needed to play more complex forms of music. At the same time I think we learned quickly enough after doing some intricate cover songs to just follow what we wanted on a deeper level. That understanding resulted in the instrumental demo we did a couple of months after joining up with our drummer Nick Cipriano, and so on it led to writing the one album we did together that was released in 2000.
            Brian Foster (Francis) joined us recording in the summer of 1998 and after that a lot of time went by as we were on opposite sides of the country for a while. Then, upon releasing the album through Angular/Musea we made plans to do a festival and a few other live shows, as Brian had moved to Boston, where I was attending school. Before all this, in summer of '99 we accumulated around 75 minutes worth of new music as well, which was never released, but played live in small amounts. Nate also left the band with the accumulation of this new music, and the group went on as a three piece, with the debut now about to be released. The debut album had a different sound for progrock/metal and although a steady buzz came, it seemed to stifle as I tried getting us signed to a larger label.
            After the shows in summer of 2000 I went on to form the initial "Echo Us" live group, with Greyhaven's stand-in keyboard player, Matt Cahoon. Brian kept working on his own music and moved back to California that winter. I continued my stint in Boston off and on for some time. That's the dry history. What is notable about Greyhaven for me is how it combined the electronic sequencer music of the past (berlin school, new age fusion) with progressive metal. No one that I know of has done that or done it since, and the album did have a very unique sound, if a bit washy production wise. The main reasons it ended when it did were due to geography, Echo Us starting, and myself being unsuccessful at finding a larger label.
When you started up Echo Us, why did you choose that name ?
Actually the name came in a 'clairvoyant' sort of fashion to me in 1999. Greyhaven actually didn't really like the name 'Greyhaven'- so I was actively thinking about names at the time. For some reason I had a fixation on the word "Echo", but certainly didn't want to name a band or album that, or any phrase having to do with echoes! At one point "Echo Us" came through as I was deep in thought...sort of tranced out and meditating. The phrase "echo us" hit me pretty hard. I knew the name was intrinsically tied to something I'd do or become involved in that would be life changing, and it has been that for sure!
            I think it's also misunderstood. I think of it as a connection, and all connections large and small- because we are all connected. Thus the idea arose to get more musicians involved with it the last few years, dedicate myself to it, but also only write music and be creative with it when I absolutely felt that connection and urge, psychically speaking.
Is Echo Us strictly a studio project or do you also play live gigs ?
Echo Us has been studio only for a long time now, so it's safe to say from here it will remain that way because of it's nature. In particular, on the album I've just finished after The Tide Decides, I am working with aspects that would simply not work at all in live performance. If I play or go to a show I am one of those people that really does not like anything canned. I also wanted to do a studio only project for all the time I was in Greyhaven and the previous Echo Us live band, because it allows me to do anything without a net or expectation of how it's supposed to transfer to other mediums. Plus, I can often get people working together indirectly in a way that is atypical to the modern notion of being in a group. I also don't really like modern music culture, the idea of being in a band. With Echo Us this way I am constantly working (even if no music is being created!) and improving my skills rather than relying on others and culture to help me create. I am my own producer and engineer and the sound intricacy of this is more than enough to keep me learning and going even when I am not as creatively involved. It's a lot more challenging than the live shows ever were, what with all the field recording, sound design and other aspects. Although I have enjoyed my time on stage in the past I have never enjoyed having much of a public persona, no matter how small or large I am starting from. When I put an album out it's because I care about the consciousness that I connected with when creating it, and I sure want to hear and share that consciousness with others, for I think they could contact the same kinds of sources themselves.
Please give me your (long or brief) thoughts and lowdowns on.......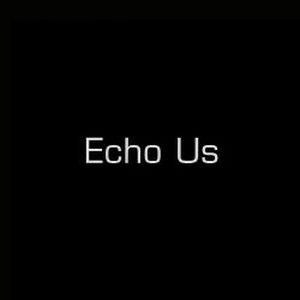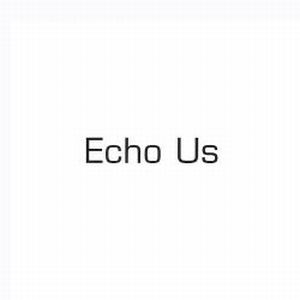 The Black from 2000
The White from 2001
I'll handle these at once because they are almost seen as one album split in half in my view. They were recorded as demos originally, one after the other before we really got the full band going and playing live. A lot of this is music that I just had a lot of interest with at the time and they are what I'd call "genre" albums or music. Light industrial mixed with a lot of pop sensibilities. Perhaps with a progressive splash here and there. The music did come out of a very special period for me emotionally in my life, and ended very poorly in a personal sense. Musically it let me know that my real path was in making music that really pushed me much further in all directions, where as others were more interested in doing what they thought people wanted to hear, which is in many ways the opposite of the way I work these days- now things are much more intuitive.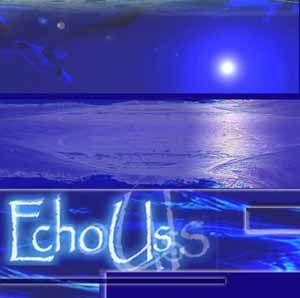 Echo Us from 2005
By far the darkest period of music for me...the least produced in many ways too. It was recorded in like 5 separate spaces/cities and is also probably my weirdest piece. It was a very personal time and I actually didn't want to call it Echo Us for many reasons. But, I started to develop a way of working with sound that was very unique, innocent and even naive, but highly involved.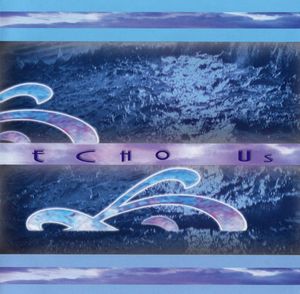 The Tide Decides from 2009
It seemed to achieve what I wanted musically, and I got to work with a lot of great people on it as well. I did not know what it was about for along long time, until about late 2006 when the story idea kept coming back into my mind. In the end, which was not, I wrote a lot of extra poetry describing it and once I started working on its follow-up it clicked more. It was a very hard album to make musically speaking. One thing I think makes sense about this is that the music now has a very open sound, is free of dissonance but at the same time is experimental. I love hearing things that seem impossible to me and then finding a way to realize them. I reached the kind of music I have always wanted to create, and have continued on in this direction and much further in the new album, which is nearing release.
How is your writing and creative processes ?
Very open ended. I spend a lot of time between writing gathering sounds from the outside world and programming, etc inside the computer. I just follow my intuition really. If a sample I record or something strikes me I can kind of get a bit of a 'vision' from it, tuck it away. Often I look back at those key sounds and how important it was to how the music eventually came out. I must say though that most of all what comes first are lyrics, and I mostly get these through automatic writing, or an otherwise psychic way. I was always a very strange and slightly "psychic" kid, and I've been able to apply this to music. I honestly dream of living in some sort of utopia, and have experienced a lot of freedom of mind even though I've been caught in some really crazy personal situations throughout my life. I love creating from a place of light rather than dark these days, and part of that has been getting back to the things and feelings that really interested me as a child daydreaming everything away. If I can't use this approach with music I will stop and do other things. All music creation is psychic to some degree; I've just had some crazy experiences with receiving words and concepts directly from other sources outside myself. It is a wonderful thing to learn how to harness that energy and use for personal growth as well. I also in years passed used a large amount of psychedelics, which is a part of how Echo Us came into being, but lately- such as writing the latest album I had clairvoyant experiences without any entheogen experiments for quite some time, much like being a kid again, hearing voices-all that stuff!
            Philosophically, I tend to negate beliefs in either/or black/white good/evil kinds of viewpoints and I suppose this inclination also invades the music I write! If one does something one way and it seems to work for them than so be it. It cannot be wrong. For me it's not the method but the outcome. Of course we must work our methods and improve them, but art has to come to a point where you consider it "done" and complete as well. 
Most of the readers of this interview does not know your music, I am afraid. How would you describe your music to those here who are unfamiliar with Echo Us ?
One of the modern marvels of the internet is that convenience is everywhere, so I don't really want to spend much time here, and hope that this is ok. I will say that the description I made above of Greyhaven is accurate in some ways to Echo Us as well, but Echo Us is not as limited and is not a metal band. It's the kind of fusion that is very hard to describe and is noted in a lot of reviews. My influences to create are very wide, but most seem to draw comparisons to Mike Oldfield, Vangelis, and possibly Enigma. I only discovered Oldfield's whole catalog in late 2008-2009ish, but am certainly a pretty big fan of his work across the board at this stage. My only objective is that I am adding something new to the worldly musical library. Like a new index file in the card catalog I suppose. The amazing thing about that is, that literally everyone can make a contribution if they only believe in themselves!
You have had various experiences with record labels. Please tell us more about them and your views on the music industry.
I've actually had good experiences with the two labels, Angular and Musea that I've been associated with over the years. I released the debut Echo Us album on my own imprint, Absolute Probability, mostly because I found that it was just to strange of an album for any label really have interest in at all, and I was really in a development stage at the time. 
            I can say though, that in 2000 I really had very good feelings about where the industry was headed, and the Greyhaven album actually sold pretty well for such an experimental album on such a small label at the time. As things have progressed with Echo Us it has been a help to work with Musea directly because doing all the extra administrative work here for me is huge huge burden given the scope of my work and the amount of time and energy that needs to solely be directed at doing only musical activities.
            I honestly think it's quite sad where culture has gone in general. Everything is fast food and that goes for music technology as well. I still use older outboard synthesizers and other gear and customize everything I do because it's just not interesting to me to take the paved road. I think most musicians have forgotten about the creative process entirely honestly. We live in a culture of convenience. Making creative and deep art is not convenient, never has been and until they put a digital output converter on everyone's brain it never will be. Being in a band and being like everyone else is where it's at; semi-enforced collectivism that does nothing to forward thought, art or culture. You want to understand the world out there you have to look within first, otherwise you are just copying and further degrading, downsizing, and lowest-common-dividing your art because you think knowing yourself means knowing the outside of everyone else.
Besides of Echo Us, are you and other members also involved in other projects ?
Everyone on The Tide Decides and other Echo Us projects is involved in their own various bands, projects, etc. I for one almost as a rule do not, but lately there are beginning to be some exceptions because I want to be available to those that have helped me and plus it's a lot of fun often times to work on someone else's material, even if only briefly. More on this might come up, but for now the projects are not yet released.
What is your latest update and your plans for this and next year ?
The third Echo Us is complete, mastered and almost ready to go. It looks like there will be a couple of release options for people for the next album. One will happen this Fall and the next into next year. Still very much in the planning stages, but the album itself certainly has a mind of it's own this time. It was very natural to write and had a lot of synchronicities associated with its writing and production. All the lyrics were written in a flash and recorded on the spot over a few takes. I record vocals often right after the words come to me, and this keeps the performance absolutely fresh and spontaneous. Vocally, myself and Henta, who also sings on the album really work very well together. Her voice fits amazingly well with mine and the music. She certainly gives a whole new sound to Echo Us.
To wrap up this interview, is there anything you want to add to this interview ?
Just thanks to those that are supporting Echo Us. I really look forward to the next release, as it was quite an experience for me to be a part of. Thank you !
A big thank you to Ethan for this interview.

The Echo Us biography is
here
&