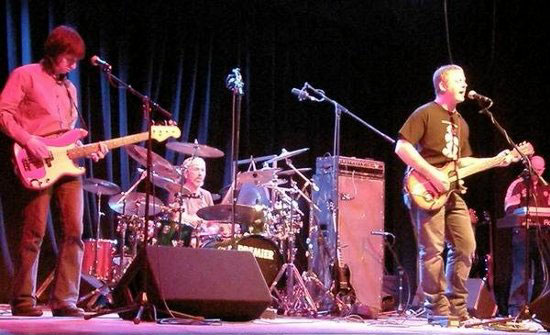 The Earthling Society was formed in January 2004 in Fleetwood, just north of Liverpool in England where singer songwriter/guitarist Fred Laird and David Fyall met up with drummer Jon Blacow. Disillusioned with the current music trends and sharing a love of 70's progressive rock, krautrock and 60's psychedelia the band built a primitive 8 track recording studio in a corner of a disused glass factory. Influenced by their heroes Funkadelic/Ash Ra Tempel/Can/Amon Duul II and Hawkwind they were ignoring any commercial intention and started recording what became their debut album purely as they had the ability to do so.

The rest is history. I got in touch with Fred Laird for the Earthling Society story.
################################
Our Earthling Society biography covers the Earthling Society history so I am not going to torture you with questions about that. But why did you choose the Earthling Society name ?
The name for the group came from our drummer Jon. It is supposed to be a kind of community group that bases it's ideals on vegetarian-ism, paganism, poetry and music. It was never meant to have limks with spacerock. In fact when we formed the group we had no intention (and still have'nt) of writing songs about space or aliens etc. 
 To start with; please give me your (long or brief) thoughts and lowdowns on.......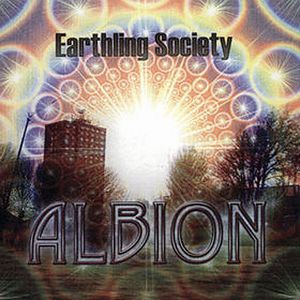 Albion from 2005
Albion was never meant to see light of day as an album. It was 3 musicians bored with the slog of trying to get somewhere in the music industry with previous projects. We recorded those songs solely for our enjoyment on 8 trk in a little glass warehouse, drinking beer and smoking and just having a general mess around. I mean the majority of the songs are so fragile that the whole album seems to fall apart at the seams. We did some strange things such as removing the drummers headphones halfway through 'outsideofintuime' so he couldnt hear the backing track. The whole song becomes totally dissonant. It was just fun. Julian Cope heard it and gave it album of the month on Head Heritage, then Nasoni records wanted to release it and the band for real was born. It's become a lo-fi cult classic of sorts. I love the album, it brings fond memories.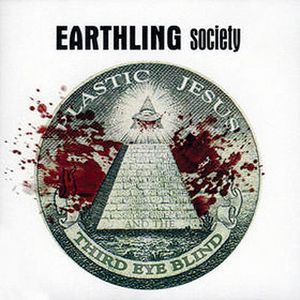 Plastic Jesus And The Third Eye Blind from 2006
Not keen on this album to be honest. I has some of our best songs on it (Kosmik Suite No.2 for example) but the innocence of recording on 8 trk as a mess around failed big time. In hindsight, a trip to a good studio was what this album warranted. It would have changed a lot of things for us and it would have been a killer album with a smarter production and a change of keyboard sounds.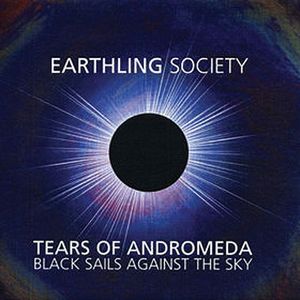 Tears Of Andromeda - Black Sails Against The Sky from 2007
We went 24 trk on this. We were having problems in the band. Our keyboardist left and our bass player had some personal issues and departed the scene for a while. The album is just myself and drummer Jon. We went back to the Albion style of automatic writing. It's a difficult album and has received mixed reviews. It's so very dense, a kind of late night feel. We was knocked out when Stuart Maconnie playlisted 'Lucifer Starlight' for his BBC6 Freakzone show. It's a very krautrock album. Reminds me of German oak or Amon Duul at their murkiest. A lot of people just found it hard to swallow...I dont care, I'm very proud of it.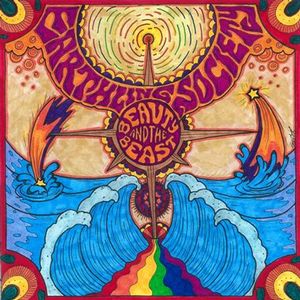 Beauty And The Beast from 2008
This should have been a solo album. Not a Earthling Society album at all really. Very British 60's psych-pop and a tad overlong. It's got some good songs on it though, I think we were aiming for a crossover market...It did'nt work!!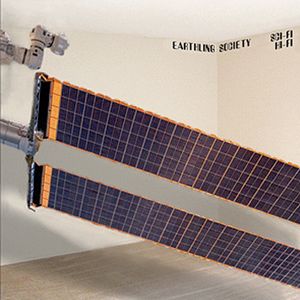 Sci-Fi Hi-Fi from 2009
Probably our most accomplished album. Again all tongue in cheek...there's nothing Hi-Fi about it ha-ha. It's our bunker mentality coming through, cold Northern paranoia. Don't trust studio's, don't trust engineers etc. We'd just sound like any other band of the genre and that is something we are not. It's a great album and it got some great reviews...." a jarring sense of eerie isolation" as one reviewer put it. The nail was firmly hit on the head with that on.
What is your latest update and your plans for this and next year ?
A new label if possible. We are in the process of recording a new album with a co-lead female singer, a saxophonist and a classical violinist. It's coming together brilliantly. Very dark acid folk with Black Widow style of prog. the album is very occult driven with rural stories of the Pendle witches, scarecrows, Halloween, the little people etc. I think it's going to be our best...maybe our masterpiece!!

How is your writing and creative processes ?
I basically write the songs. A very natural process. All done on an acoustic guitar singing twaddle until a melody comes along. The lyrics are formed around the melody and it's presented to the band to bash around. 
How would you describe your music and which bands would you compare your music with ?
Acid folk rock prog...certainly not spacerock. Not too sure who we sound like to be honest. It's everything in a blender. A bit of Comus, a sprinkle of Black Widow, a dash of Barclay James Harvest seasoned with Graham Bond's Holy magick and dusted off with Syd Barrett and Roky Erickson    
How is the gigs situation today ?
We just don't do enough to be honest. We want to get out to Europe more. Italy, Holland and Germany inparticular. I'd like to do a mini-Euro tour. 
How is the distribution of your albums ?
Fine I think Cadiz dist in the UK and Clearspot in Europe. The last two albums are both available on Amazon etc
What is the lyrical topics on your albums ?

Well Sci-Fi Hi-Fi was about paranoia brought on by the heavy use of drugs, a Messiah complex, schizophrenia and religious cults. It was inspired by the Charles Manson book 'The shadow over Santa Susana' Stephen Wright's 'Meditations in green' PKD's 'Valis' and Royal Trux's 'Twin infintives' album on heavy rotation. The new album is about the occult, follore, paganism, A very Autumnal feel to the album. Imagine a Ray Bradbury novel like 'The October country' and Your nearly there. 
  To wrap up this interview, is there anything you want to add to this interview ? 
Thanks for your time. watch out for the new E-S album in 2011..... 
Thank you to Fred for this interview