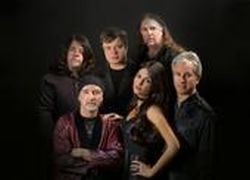 This American band has so far released four albums with their brand of heavy rock and symphonic prog. They are about to unleash their fifth album Pan: An Urban Pastoral.
I sent them an interview sheet and they enthusiastic returned their answers. 
--------------------------------
Your biography has been covered in your ProgArchives profile so let's bypass this and go straight to the meat.  

Rowen - As one of the two founding members of the band - and oldest member (in terms of being in the band) currently still playing with Persephone's Dream, it is left to me to explain the things that no one else knows :)

Please give me your (long or brief) thoughts and lowdowns on.......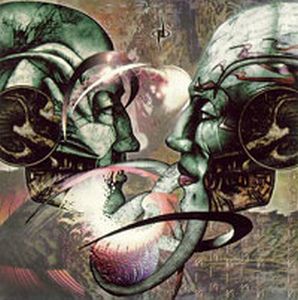 Evening Mirage from 1997

Rowen - This is actually the first Persephone's Dream release. It was written and recorded between December of 1993 and June of 1997, the result of in-studio collaborations between myself and Chris Siegle (bass). The two of us are pretty much the founding members of the band. It was during the early part of this writing process that we came up with the idea of having a female-fronted prog band as it was something one rarely ever heard. At the time, the only real female-fronted prog band we knew of was Renaissance with Annie Haslam and they were from the early 1970's. Thus, in early 1994 we began the search for a singer to track the vocals on the songs that we had been working on for the release. This was no easy task. Most of the female vocalists we auditioned were only interested in blues or pop. This wasn't really a big surprise here in Pittsburgh because this city is stuck in the beer-rock mode and classic rock songs of 30+ years ago. Prog on the radio here? Only on a cold day in hell. What was a surprise was how many vocalists we had to audition before we even found one that was willing to work with us - 97!. This was Judilynn Neidercorn whom we actually met online.  She lived in Herndon, Virginia (about 240 miles away). She was a Bel Canto opera vocalist and was willing to work with us on the release. By this point, Chris and I had written and recorded all the music for the release. She came in at the end of the process and recorded the vocal tracks. All in all, things came out pretty well, despite the fact that the entire album was just the two of us on all the instruments, along with a drum machine, and Judilynn's voice. This CD never enjoyed the wide release our more recent efforts have. Still, it from this period that our overall sound and direction were defined.

For those who might care for the inside joke, the release date - November 5, 1997 - was no accident. It was in honor of Dr. Emmett Brown slipping on his toilet and hitting his head on the sink while trying to hang a clock in his bathroom. When he came to, he had a revelation that resulted in the Flux Capacitor - which as we now all know, is what makes time travel possible.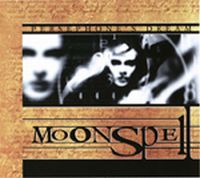 Moonspell from 2000
Rowen - MoonSpell was a time of major transition for the band. It is still one of my favorite releases, too. After the release of Evening Mirage in November of 1997, Chris and I took some time off. When we re-convened in March of 1998, we knew we wanted to write more music but also that we wanted a more complete band. ie, a real drummer and a female vocalist that was local and could work with us as a unit. We thought this was going to be a tall order but it turned out to be something else altogether. By May of 1998, we had written and recorded Millennium Moon and Worry Beads. We took these recordings to a local studio for mixing but really didn't care for the results. This was partly due to the lack of real drums and no vocals. However, it was at this mixing session that we found a crumpled business card in crack in the wall in the studio that said "Vocalist Available". This was Karin Nicely. We contacted her and after much talk, she decided to audition even though she wasn't a huge fan of prog music. She took the mix to Millennium Moon and lyrics and a week later came back to the studio to lay down the vocal tracks for the song. It was at this time we also met Ed Wiancko, an excellent drummer who was looking for some studio work. All of this fell together in a matter of about three weeks in late May/early June 1998.

Over the summer of 1998, we completed two more songs: Full Moon and Altar of Desire. We decided at this time to return to Masterview Soundcrafts in Ithaca, NY, to mix these four songs (Millennium Moon, Worry Beads, Full Moon and Altar of Desire) since they now had real drum tracks and vocals, and because we were not happy with the mixes from the local studio. These mixing sessions were October 11 and 12 in Ithaca. It was here that we decided we all liked the songs and that we should do a full CD release. We immediately booked another week at Masterview for mixing in early February of 1999. It should be noted here that we had a fair amount of recording equipment by this point. We just did not have the automated mixing board and systems that would allow us to make the mixes we wanted. Hence, the studio time for mixing.

Funny thing was, at this point we had no other music in process. We realized on our way home from Ithaca that we had 13 weeks to come with and record the rest of whatever this new CD was going to be. The other nine songs on the CD were all written and recorded in this 13 week window between mid-October 1998 and the first week of February 1999. With the exception of Euphoria and Electronic Exotic, all of these songs were written, rehearsed and recorded in less than a weeks time apiece.

To me, this gives the CD a kind of immediacy we have never duplicated (though I am not entirely sure we want to! LOL!). It was a lot of work in a very short period of time but it was a good release. Many people liked it and it was the first CD that got us attention outside of our studio environment. We also decided to take this release to a live setting and not long after its release in June of 1999, we began playing our live shows which slowly evolved into the artistic, theatrical productions we do today.

MoonSpell was also the the CD where we met John Tallent (JT - Percussion). He makes a lot of claims that we asked him to join the band. Pay no attention! The fact of the matter is he claimed he was retired at the time we met him but was willing to work with Ed on the percussion piece (Earth Dreams) on the CD. Afterwards, we all loved his work so much he was drafted into the band against his will. We still haven't let him go. So, he's retired - just not from Persephone's Dream.
JT (John Tallent)- a long story here ... I had been writing  a stage performance based around drums and percussion and dealing with my favorite subject, Tolkien & Middlearth.  After about three months of work, I had what I wanted but, it needed more shape and I needed another drummer/percussionist because I  was only sporting two arms and two feet and that was not enough. One evening, while I was going over my notes, there was a knock at my apartment door ( nobody ever comes to my apartment ).  I got up and there was Ed Wiancko (  PD drummer ) saying, "Hi John. " I was stunned.  Ed and I were aquainted but that was it.  However, we had met about a year prior and he remembered where I was living. He had just bought some property two blocks away and he was stopping in to say hello. I got him tea & cookies and showed him my working notes. He said, " I'm in !" Now, Strobe ( Jonathan Fleischman - PD stage & lighting director ) and I were already a team doing community library work together so, he was already on board with all of this.  We did the first of three performances Of 'The Rhythms of The Land' ( my show title ) at The Carnegie Lecture  Hall. Rowen Poole & Chris Seagle were asked to run sound because of Ed's connection. After the performance, PD asked if I would be interested in writing for their new album MoonSpell.  I agreed of course and that is how I made the recording.  Shortly there after I was asked to join the band and again I said yes.  Rowen once asked me before I formally joined the band, "How much equipment do you really own ?" My response was, "How big a truck do you have ?"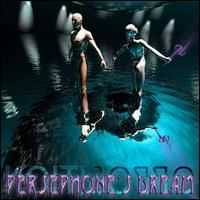 Opposition from 2001
Rowen - As it turned out, our live shows were short-lived, as least temporarily. In the late spring of 1999, Karin found out she was pregnant with her second child. We played a couple of shows locally but then went back into the studio to write and record while Karin worked on her pregnancy. Chris, Ed and myself did a lot of writing during this period and we would send Karin the ideas on CD. She would let us know what she liked and what she thought would be good for her to sing on. So this time around, the CD was much more a collaborative effort over time than something that was put together as fast as we could get what we considered good songs recorded. It was also during this time period that we purchased property and built our own recording studio, complete with automated mixing boards, etc. While we were not doing shows, we were busy doing a lot of things band-related from the fall of 1999 through the spring of 2001. By this time our studio was complete, Karin's baby and been born and we were invited to play a second time at the Powermad metal festival in Baltimore, Maryland that summer (August of 2001). This seemed liked an appropriate place to release this new CD, which is exactly what we did. Opposition was recorded between March and July of 2001. We already had the material written.

I have to say this is my least-favorite release. It's not because I don't like the songs. I don't like the mixing. This is my own fault as I was the mix engineer on the CD. The problem was, we had finally installed the new mixing board only 10 days before our scheduled mastering session for the CD. We were on a very tight schedule to get it ready and printed for release at Powermad in August. I had to mix the entire CD in 9 days and I had no idea how to use this huge new digital automated board we had purchased! I had to sit there reading the manual as the mixes went along and each song only had about 8 hours I could devote to it if I were to have everything done in time. The mixes on the CD are not in the order they were mixed. They aren't bad but overall it lacks several somethings in my opinion.

We spent a lot of time touring around the states on this release, playing songs from it as well as MoonSpell. This was a good release, too, in the sense that it gained us even more exposure and fans. It was much better live than on disc! LOL!


 JT (John Tallent) - Great writing but we were not given enough time ( especially  Rowen ) to properly engineer/produce the thing.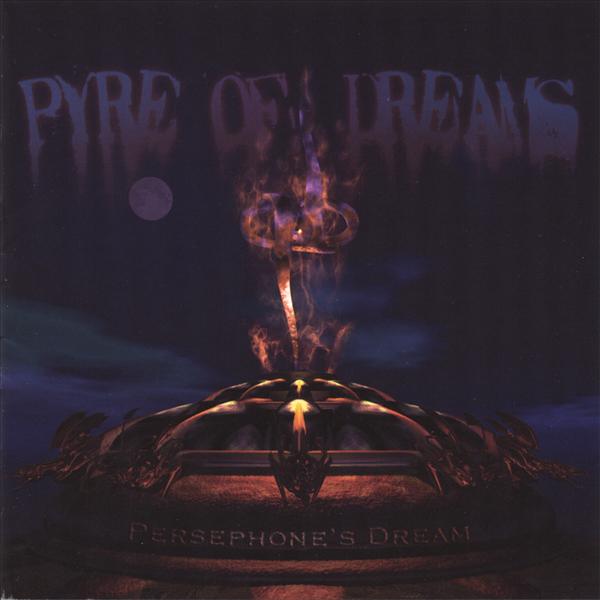 Pyre Of Dreams from 2007
Rowen - Hmmm. In some ways, this is the CD that should have been named "Opposition". It was a long road coming to this release. By the fall of 2003, Karin had left the band due to family issues. Not long afterwards, Steve (drummer) left as well. Chris, JT and myself decided to try to continue on and finish what we had already started as we had four songs already recorded (Alien Embassy, Android Dreams, Avalon and Aphrodite) plus several more in the works. The five song Arthurian Concept piece was also in the process of being completed at this time was well. We just needed vocals and drums to complete things. This is a good example of my favorite saying: Life is what happens while you are making other plans. Much happened in these years in all of our personal lives. Some of us lost our jobs. Some of us were divorced. Some of us found new significant others and new children entered the world. By 2005 the band was down to just myself and JT. We wanted to finish the release and put it out. The title, Pyre of Dreams, although originally the title for the song now known as Camlann, seemed a very appropriate title. What we needed was someone to complete some bass tracks and someone to do the vocals.

As it turned out, I knew Colleen Gray from Seismic Radio (internet radio). I knew she was a good vocalist and relatively interested in the style of music we were doing, so I asked if she'd like to sing on the CD. The rest is history as she did a great job. Not long after, I met John Lally (bass) who wanted to come in and do the bass tracking to finish the CD. As it turns out, he knew of a great drummer and an excellent keyboard player - Scot Harvey and Jim Waugaman. While Pyre of Dreams might have taken a few years longer to complete than usual. the end result was an amagalmation of the old band and what was to become the new, current one. It's a good release and is a bit of a prelude to what we have just finished (a full-blown concept CD).


JT (John Tallent)- great writing and performances by all ... overly grueling ... working with DC Cooper was a real hoot !
Jim Waugaman:  I only joined the band during the last phase of recording Pyre of Dreams along with Scot Harvey and John Lally. The CD was almost finished, but had been delayed by the premature departure of the drummer, bassist, keyboard player, and singer.  I only added keyboards to 6 songs on that CD; Mist, Synesthesia, Aphrodite, Soliliquy, Camlann, and Android Dreams.  There was a limited amount of time to get everything recorded, and very few tracks left to record on.  Most of the tracks were taken up with vocals, an unfortunate byproduct of the producer/vocalist they brought in.  In my opinion, PD was never about 3 and 4 part harmony, that was part of their music's charm.  Personally, I find the over abundance of vocal tracks on Pyre to be too commercially annoying.  Harmony just for the sake of harmony.  If you are going to add it, make the parts more interesting, other than just major and minor triads. Gentle Giant in my opinion, always had the most interesting vocals of any band.  Individually, they were not beautiful singers, but there thrill was the intricate parts they were able to write and even perform live!  I believe that the writing team of the old band as it was had reached it's peak on this CD.  My favorite songs on Pyre of Dreams are Threnody, Mist, and Alien Embassy.  They are PD's masterpieces. I feel that these three songs were the end result of that lineup of musicians, and that they would never have topped those three songs had they stayed together.   Pyre of Dreams, in my opinion, was the end of an era for PD.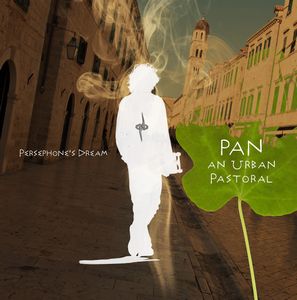 And your upcoming album Pan: An Urban Pastoral
Rowen - This release is definitely a departure from previous releases, much proggier and less contemporary. It's somewhat more like the prog from back in the 70's, ala Gentle Giant, Genesis, etc. I think it's going to gain us some prog fans and lose some of the fans of heavier music we have. But that's ok. Who wants to release the same album all the time? I think it's a great CD with a cool story. Other than that, I am currently too close to it to really have a perspective on it yet. I just hope everyone enjoys it. It's good!
Ashley Peer:  I was brought on to the project once the music was near completion in the recording process, but I did compose the melody for Silhouette and write some vocal harmonies for some of the melodies on the CD.  It took me three months to record a year's worth of vocal work doing anywhere between 4-6 hour recording sessions.  It was very challenging for my voice, but overall, I think everything turned out very well despite the limited time-frame.  
Roman Prokopenko:   PAN is a concept prog album with everything you might expect from this genre.  We tried to create beautiful melody-oriented music based on the traditions of our great predecessors.  All of the songs are descriptive of the main story line, or idea.  I would consider PAN to be more in line with cinematic, or theatrical music. PAN is a progressive rock opera.
  
JT (John Tallent)- Wonderful !!! Great work by Jim Waugaman on the writing and Kelly Fletcher ( Rowen's wife ) on story & lyrics.  This album proves that hard work can bring excellent results. We all contributed to this but Jim &  Kelly were the co-captains of the starship. Jim even asked Scot Harvey ( drummer ) and myself to cough up any of those rhythms we had been sitting on so, when the CD opens ( first 8 minutes ), you will hear a good bit of interesting drum & rhythm patterns.
Jim Waugaman: The idea for Pan: An Urban Pastoral goes back several years to a time when our bass player back then, John Lally and I had been discussing writing a piece about the Greek god Pan. He suggested a depiction of Pan's musical duel with the god Apollo.  Even though it was a great idea, I suspected that it might end up being a "Devil Went Down to Georgia" kind of thing with players ripping fast licks off on their instruments.  I turned to Kelly Fletcher, asking if she would create Pan-related lyrics. Kelly suggested combining various stories associated with Pan's life, and his rejection by the "newer" monotheistic religious brands. 

Meanwhile, I mapped out an introductory musical number to represent Pan as a musical theme, based upon an old piano/flute composition I had written in the ancient but ever-so-popular Lydian mode. My idea was to depict the different moods of Pan , and also the different myths connected to him using music. To me the character of PAN is capricious, sensual, mysterious, seductive, strong, wise, fatherly, and even warlike.  I imagined taking listeners through a musical maze, eventually finding a door to another passageway only to be confronted by yet another door, etc. We toiled for months as to the new composition's title until we saw adds for Del Toro's movie Pan's Labyrinth. Such a perfect title stuck!

Kelly Fletcher was inspired by a tree with a single leaf, and by downtown Pittsburgh's skyline while jotting down lyrics on a bus ride home from work one day. She presented me with the lyrics for what is now entitled "Those Who Remember" and it totally blew me away! I was so inspired that the music just flowed, and in no time I finished the introductory vocal composition. I studied harp as a minor in college and have always wanted to write music featuring the harp. I found my opportunity, although the recording uses a harp sample on a synth.

The project took shape as I completed the introductory music and Kelly wrote the story completing additional lyrics.  As she presented me with new lyrics, I composed music directly influenced by the rhythm of her words and the subject matter.

Pan: An Urban Pastoral combines classical music, jazz, ethnic music, and elements of Exotica, a 1950s musical style that evokes exotic tropical scenery, ritualistic pagan dances, jungle scenes, and Oriental mystery. I've always referred to Exotica as ethnic music as seen through the eyes of a typical middle-class 1960s  Caucasian American housewife!  Exotica relies heavily on the use of exotic percussion instruments; which Persephone's Dream is definitely not in short supply.  1970s progressive rock bands also influenced Pan's composition. Those familiar with Genesis, Gentle Giant, ELP, PFM, Yes, and King Crimson will no doubt recognize these influences, and the little quotes that have been added a la Fireballet.

The story and the music of PAN can be viewed as metaphorical;  Pan is merely a representation of nature or the world as a whole. The urban youth character represents us. We are increasingly disconnected from the natural world, preoccupied with our cell phones, computers, IPods, flat-screen TVs, and the pursuit of more material goods. Young people in particular have lost sight of what it means to be alive and connected to the earth. They possess many "things" but may remain dissatisfied and depressed without really knowing why, at times becoming angry and resentful.  Hours spent playing video games may result in the gradual loss of reality. This fate awaits our story's main character as he transported to a world far beyond his urban habitat, confused as to what is real and to what is not real.
How is the creative and song writing processes in your band ?
Rowen - This has varied over the years. Sometimes songs have resulted from group efforts and jam sessions to individuals writing whole parts of songs, as is the case on parts of Pan. It depends on what's going on and who wants to be involved, etc. I have a feeling the new material we are working on will be more of a group effort this time around but who knows? It's a little early to tell right now! LOL!
Ashley Peer:  As I mentioned, I just signed on with the band in September, so I really haven't had the chance to experience the entirety of the song-writing process.  But I will for the next CD!
Roman Prokopenko:  Most of the CD's music is based upon Jim's creative ideas, so, we try to do our best to enhance rather than take away from the intended mood.
JT (John Tallent)- just listen to Pan, that will answer that question.
Jim Waugaman:  Prior to PAN,  well, Rowen Poole might have to enlighten you on this one, but I believe that most of the older songs were written by long hours of improvisation in the studio where the sessions were recorded and analyzed later.  As for PAN, the lyrics were almost always written first.  Kelly would give me the lyrics and then I would write most of the music at home on the piano, and then transfer the parts onto the computer.  I would send everyone sound files of what was written so that they could come to practice prepared.  Sometimes on the weekends, Rowen and I would meet for writing sessions.  This is how Tears of Selene and the Sidewalk Soliloquy sections of PAN were written.  They were probably the most spontaneous tracks on the new CD.  When we would get together with the whole band everyone would bring their ideas to the table and then we would try to make things work live.   Scot, our drummer, who also plays keyboards by the way, would come to my house sometimes to show me his ideas.  JT, our percussionist, had ideas that he would have to explain to me purely by using rhythm mixed with a lot of dancing around and singing to get his points across, but in the end I would get the idea.
 
Just to give those of us who are unknown with your band a bit of a reference point or two: How would you describe your music and which bands would you would compare your music with ?
Rowen - This is always a hard question to answer, especially when trying to give an overall description. We all have our influences and the bands we have liked for years. No doubt these things creep into our playing and writing styles and give us hints of others. That's a natural thing. I am pretty sure that we, as a band, have attained a rather unique sound that's really not like anyone else. If you are listening for influences, you could probably hear Rush, Gentle Giant, Genesis, Dream Theater, Ozric Tentacles, Renaissance, Blue Oyster Cult, Yes, Emerson-Lake-Palmer, Peter Gabriel, Cruxshadows, and several others. While I don't think we particularly sound like any of these bands, If you like any of them, you would probably enjoy at least some of our music.


Ashley Peer:  Our music can be compared to the founding progressive rock bands of the late 60's and early 70's such as Genesis, Gentle Giant, Emerson, Lake & Palmer, Jethro Tull, Rush, Frank Zappa, King Crimson, etc..  It is spacey, other-worldly, dramatic, and intense!
Roman Prokopenko:  I think progressive rock, our style of rock, is more for the intellectual mind.  Our biggest influences would be our predecessors, bands like ELP, Genesis, Yes, Gentle Giant.

JT (John Tallent)- the foundation of the music is rock but tempered with melody and good storytelling in that we have no overall formula that must be followed so, progressive art rock is what I call it. I would compare us to Renaissance. I had even made contact with Annie Haslam to sing on one of the pieces and it was looking like that it would be a go, but, we ran out of money.
Jim Waugaman:  This I will only answer with regards to the new CD.  For sure it is progressive rock.  I don't know what you would label it as, but I kinda liked what someone labeled us after hearing us at the 3 Rivers Prog Festival; "Symphonic Neo-Prog."  I guess that fits, in a strange sort of way.  I do know that I conciously wrote the music in PAN with the bands that I admire most, like ELP, Genesis, King Crimson, PFM, Gentle Giant, Renaissance, Mike Oldfield, Yes, to name but a few.  So, these influences are definitely in there all through it as well as certain other ethnic and classical influences.  So,  you might well hear just about anything in PAN.  
You have released four (sorry, five) albums. What is your experiences with the music industry and how do you see the future of this industry ? 
Rowen - As noted above, five albums :)

I think, for the most part, our experiences with the music industry itself depend on what and where.

In terms of the what, we've been an independent band since Day One. We're not really under the control of a major label and have no desire to be. But, this has also come with drawbacks. We don't get the widespread publicity that can come from a major label release (nevermind the cost of it to the band itself). We don't get in the big venues or on the big festival tickets which would be great places to play to large audiences and help gain us more fans. But this is also a sign of the times where one or two Big Corporations own most radio stations and venues and if you aren't part of their game, you don't get to play the game at all. This is hurting a lot of bands and we are starting to see the affects of this as tours are being cancelled because they can't make enough money, bands are being dropped from labels because they only sell a million copies of a song/release, etc. One has to wonder!

In terms of the where - this really depends on the locations. Some cities have been great for us (Baltimore and Atlanta for sure). On the other hand, our home town of Pittsburgh has never given us the time of day let alone any kind of support. We couldn't even get one of the local radio stations to play a song off Pyre of Dreams and dedicate it John Lally (bass player on said CD) when he passed away two years ago!  John had been in the local music scene for years and was a highly respected player, too. There are times like this when you just have to ask WTF??!?!?!?!!!! It's pretty amazing to think that many other countries have supported us from the get-go. We have more fans overseas than locally (which is partially the result of a lack of local support for sure). This is cool. Personally, I don't really care where people are from if they enjoy our music. It's just cool that they enjoy what we do. It makes making the music all that much more meaningful. It's just pretty bad when, after 18+ years and five full length releases (not to mention several one-off's), your home town completely ignores you.

Overall though, I think the music industry as we have known it is collapsing. It didn't have the foresight to see into the Digital Age and, despite things like ipods and napster, whatever will rise from the ashes of what was, hasn't taken shape yet. This affects all bands and all musicians, not just us. It's going to be a while before all this settles into something new and relatively stable. Part of this is due to the whole paradigm of how we get our entertainment these days, too. When the live music/club scene was really huge 20+ years ago, we didn't have the Internet, email, dvd's, home theater systems, high speed streaming cable movies/tv shows, etc. People don't have to go out to smokey bars or pay lots of money to see what they can now see for almost free on their large screen hi-def televisions with complete theater surround-sound. We can interact constantly via email, Facebook, text messaging, etc. It's hard to say where this will go. The digital crystal ball is still very murky from my perspective.
Roman Prokopenko:  I have been in PD for only two years now. As for my experience, the industry seems to favor strong, young, talented, pop oriented people. Nevertherless, there are many ways for progrock players to reach their potential listeners, theatrical shows, movies, video games, anime soundtracks, and progrock festivals.
 JT (John Tallent)- My experience is that it is all very difficult. We really need to work with someone who shares our vision. If this was 1972, we would be touring the world and doing wonderful performances. The digital era has made it as bad as it has made it convenient. The future ... well, who can really say ?
How easy/difficult do you find it to get gigs and tours these days ?
Rowen - It's difficult and expensive - and getting more so! A lot of venues have closed down because people just don't support the live music scene anymore (see above). Those that have survived are now starting to charge outrageous rates to rent their facilities and require the purchase of million dollar - or more - liability insurance policies for each performance. This has been running around $500/show. By the time you pay the venue, pay the sound company and get the insurance policy, you've already lost well over $1,000. This is not a good situation for any band and, like the music industry itself, is also something in a huge state of flux. I don't know where this will end up either.
Roman Prokopenko:  We are really not a touring band, all of us work during the day to support ourselves. We would love to make more money from music, but there is always a tradeoff.  We like to do what we do. If somebody likes it, that's great. If not, then we are not going to force anybody. In that way, we have the freedom to write the kind of music we want without having to worry about whether people will like it or not.   Hopefully we will get more gigs in the future.
 JT (John Tallent)- Getting gigs is easy, very easy. Especially when you must be the one who pays for everything. Every time I turn around, I'm getting e-mails on this show and that show and "we need a band to open" and "are you the band for this show ?" and on and on. There never seems to be less than three acts and usually four. How can anybody expect PD to walk into that and not get screwed. We have been there before and it gets ugly. That is not  say that we haven't been properly produced, we have but, not very often.  How often have you been to shows and spent much of your time watching bands moving gear on and off the stage and near endless sound checks.  My percussion rig fits a foot print of 12 feet by 12  feet and takes me 2 hours to build and why shouldn't a sound company get annoyed when they see that -  especially when the show promoter doesn't tell them. And that is just me, what about the rest of PD ??  Now I'm getting back to the idea of "vision" , are you getting the idea here ?! We are capable of a wonderful presentation ( just ask those who have seen us ) but we get forced into a box and it all goes to sh*t.  Now, the money ! What money ? We pay for everything as most acts in our position must . I've been told by promoters, you can sell your merchandise and think of the exposure. I respond with, our merchandise is our promotion, if we sell it all, we then must return home and replace it.  As far as exposure, I carry a list of names on me and when that is brought up, I produce the list and say, " You see this list ? This is a list of people who have died from exposure." That never goes over very well, but comedy can make a point.
Is any of you involved in any other bands besides of Persephone's Dream ?
Rowen - Oh no! No way!!!!
Ashley Peer:  I am currently not involved with any other bands, but I do sing on my own.
 Roman Prokopenko:  I am not.
JT (John Tallent)- No ! God save me !!!
Jim Waugaman:  No, there is barely enough time after an 8 hour work day to be involved with even one band! 
What is your plans for the rest of this year and next year ?
Rowen - I'm really trying to win the lottery but I really do need to finish my masters thesis research.....
Ashley Peer:  Try to get as many gigs as possible, reach a wider audience, and introduce myself into the progressive rock world.
Roman Prokopenko: To promote our PAN CD and create more music.
JT (John Tallent)- To not lose any more money would be a good thing.
Jim Waugaman:  More writing, recording, and perhaps make some money from this for a change!  There were two songs that we started that didn't get finished in time to put on this CD that we will probably continue to write; The Temple of Nix, and Dragons On The Sea, both based on lyrics by Rowen Poole and musical themes by our drummer, Scot Harvey. 
Anything you want to add to this interview ?
Rowen – No, but thanks for the chance to expound a bit on the band! Very cool!  Thank You very much! I hope those that read this may be inclined to check out some of our music, and hopefully enjoy it! :)
Roman Prokopenko:  Thank you for your time and enjoy the music.
JT (John Tallent) - I hear the cupcakes are good this time of year and... hey ! What's that on your shoe ?
Jim Waugaman:  Thanks so much for giving us the opportunity to speak with you about the new CD!  You guys on Progressive Rock Archives are truly the experts!