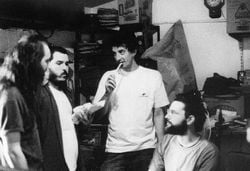 Pez was formed in December 1993 by Ariel Minimal on Guitar and Voice, together with the Barbieri brothers (Poli on drums and Alez on bass). The project is a hard, experimental Rock trio that started to play on the Buenos Aires circuit in 1994. In October 1994 they recorded their first work called Cabeza released on the label Discos Milagrosos which was received with great reviews by the press.
The rest is history and pretty much covered in this interview with Ariel Minimal from Pez.
-------------------------------------
Your biography has been covered in your ProgArchives profile so let's bypass this and go straight to the meat. 


Please give me your (long or brief) thoughts and lowdowns on.......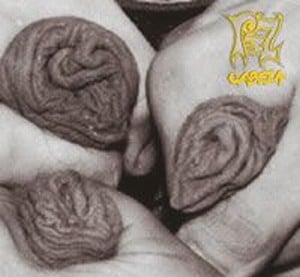 Cabeza from 1994

me and two of my childhood friends (the barbieri brothers) began rehearsing, trying not to sound like the others band at the time in buenos aires...not trying to sound retro, but definitively not sounding fashionably at the time...
being raised on hardcore punk rock, we we're discovering some older music, crimson, gong, matching mole, etc.... And re discovering old seventy rock bands from argentina (please check, invisible and la máquina de hacer pájaros) and learning from piazzolla, the tango master!!!
that was what we we're hearing but what came out was  a dry sounding rock trio with twisted lyrics. It was recorded live in the studio, even the vocals!!!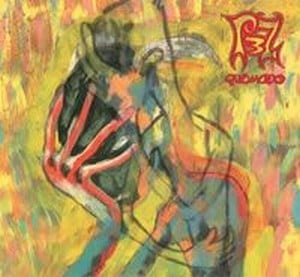 Quemado from 1996

another line up, with franco salvador on drums, who came to stay, and iris auteri on bass.
a lot of guest musicians on this album to make this sound different from the first, began blending our rock music with our version of tango and argentinian folklore. Odd time signatures and more stressfull lyrics....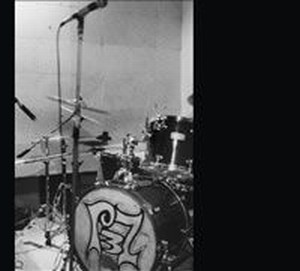 Pez from 1998

it's not called pez....it's untitled.
forget all of the above.
back to basic punk rock, with new bassist, fósforo garcía, who also came to stay.
the lyrics are a fundamental part of this band, no baby, baby, baby, here....
it speaks about our fears and alienations.....mmmm, yummmy...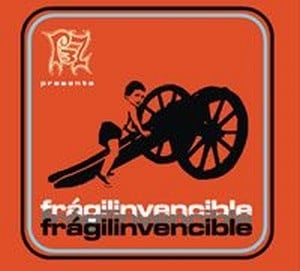 Frágilinvencible from 2000

recorded in only 8 tracks in a 1/4 inch reel.
the trio plus a few guest musicians in some tracks.
recording for the first time with pablo puntoriero on sax and flute, who will be later part of the band.
the songs of this album are still strong in our live setlists, making this cd an audience favorite.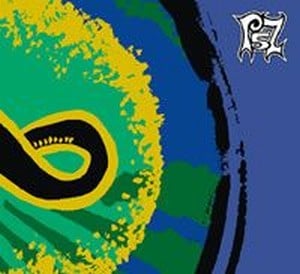 Convivencia Sagrada from 2001

tried to broad our sound spectrum by adding pablo puntoriero, a sax and flute player from the jazz scene and juan salese on piano rhodes and keyboards.
our first self concious approach to the prog shores.
turning off the distortion on the guitar and letting the sax take control of the solos.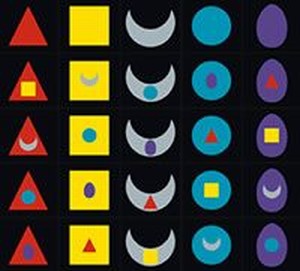 El sol detrás del sol from 2002

first album repeating line up.
more straight ahead songs, less jazzy
then the sax player got bored and left!!!!
and so did the keybord player!!!!
the lyrics were on a magic and nature phase...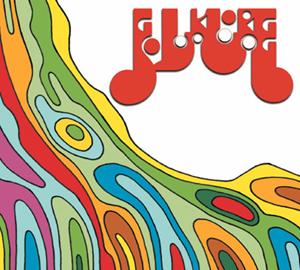 Folklore from 2004


we added not one, but two!!!! Keyboard players.
pepo limeres in rhodes piano (still with the band) and ernesto romeo in an arsenal of analogic keyboards.
this gave the album a prog/rock colour....
it sounded like it was about to explode with so many sounds......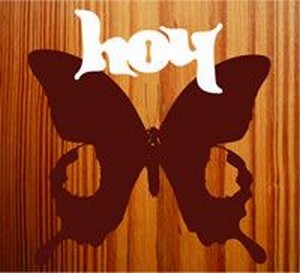 Hoy from 2006

romeo left.....
and then there were four.... (the ongoing line up)
almost a folk record, no distorted guitar here, full of vocal harmonies and acoustic guitars.
the lyrics here are searching for the goodness in the man's heart.....not easy, uh???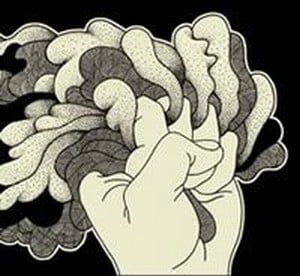 Los Orfebres from 2007

another gap of style....
furious hard/prog/rock album.
recorded live in studio.(minus the vocals) No overdubs.
flamboyant!!!!!??????  Full of aggessive solos!!!!
I don't have the slightest idea of what the lyrics are about!!!!!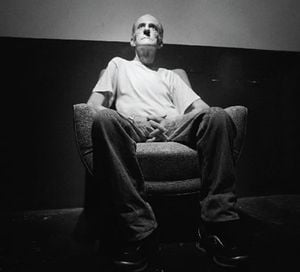 El Porvenir from 2009

 kind of another stop in punk rock station, but played by old people who know how to play his instruments.
our most "prog" fans felt betrayed and screamed in ugly discontent.
but we don't caaaaaaaaaaaaaare...............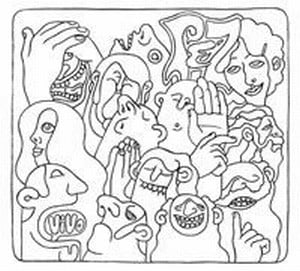 The live album Para Las Almas sensibles from 2005

a double cd, with a sticker on it cover what said, 2 cd's, more of two hours of music, 29 songs and no hits!!!!!
with the double keyboard line up.
no overdubs, no tricks, just pez alive.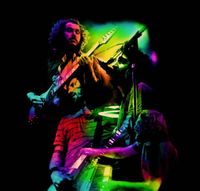 The DVD Sesion de Espiritismo from 2008

this dvd documents, the creation (rehearsals), recording (studio) and live presentation (theaters) of los orfebres, plus some old songs live and 3 non released songs.

PLUS WE RELEASED ANOTHER UNTITLED ALBUM IN APRIL 2010, wich maybe considered a follow up to el porvenir, this meaning a straight forward rock'n'roll album with  hardcore punk influences  
AND WE ARE NOW MIXING OUR SECOND LIVE ALBUM, to be released in november 2010, to be called VIVA PEZ!


How is the creative and song writing processes in your band ?

I write most of the songs but everyone brings something and we work it together in our rehearsal room.

Just to give those of us who are unknown with your band a bit of a reference point or two: How would you describe your music and which bands would you would compare your music with ?

we released so many albums, so different.....
we consider ourselves a rock band, who can be influenced by the grateful dead and black flag at the same time....but definitively argentinian, with a strong tango (maybe not in the sound, but in the lyrics....) and argentinian rock atmosphere.
(the first album of argentinian rock was released in 1967 by LOS GATOS, completely sung in spanish and with lyrics talking about our own stuff, so we don't consider rock music a foreign thing..... we've got our little history here)

You have released a lot of albums. What is your experience with the music industry ? 

one thing we learned from the hardcore/punx scene.
we have our own label!!!!
we do exactly what we want and what we can!!!!
as we all know the BIG music industry is so full of sh*t, that we skipped that phase of sending demos and began producing, recording and releasing our albums.

How easy/difficult do you find it to get gigs and tours these days in Argentina ?

pez has a 17 years history, so we earned our respect with a lot of hard work.
here, do you have the BIG INDUSTRY scene, with the radio and the sponsors who make this BIG stadium festivals, and in the other side a lot of underground different scenes.

How is life in Argentina ?

argentina is a big, extensive country....with different cultures and ways of living...
we live in buenos aires, this is not a small city and life here is not different to life in madrid, new york, sao paulo, etc....
but, remember....life is what you do with your life!!!!!

Is any of you involved in any other bands besides of Pez ?

both, franco and me, have released solo albums, and I did a lot of collaborations with other musicians and bands.
I played for some years with LOS FABULOSOS CADILLACS, a big act that have toured all around the world, winned  grammys and recorded with mick jones, debbie harry, etc....

What is your plans for the rest of this year and next year ?

Play live, write songs, record them and play them live!!!!!!!!!


Anything you want to add to this interview ? 

peace, love, freedom, respect!!!!!!!!!!!!

again, thank you for the interest in our band!
Thank you to Ariel for this interview

Their PA profile is here and their homepage is here