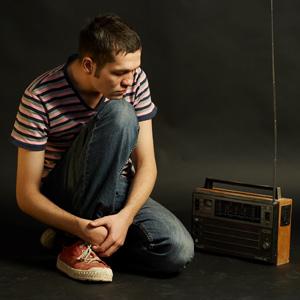 Jake Pashkin is a Russian composer multi-instrumentalist hailing from Western Siberia, where he was born in 1977. In childhood he attended muic school, studying the accordion. At age 15 he started playing the electric guitar, which soon became his main and preferred instrument.

From the mid 90's and onwards he was a member of several bands, and instigated som band projects of his own as well. After the last of these folded in 2002 he pulled out of the music business all together, vowing to end this chapter in his personal history.
However, in 2007 the drive to create music became too strong, and he decided to take up music again - this time as a solo artist. Following this two efforts has been released - Prequel in 2007 and Gain Over in 2009.
I got in touch with Jake Pashin, who I believed was living in Russia. Instead, it turns out that he now lives at the end of London Road, 700 km down this road from me. His relocation to London is a gain for us here in Great Britain, I think it is fair to say.  
----------------------------------------- 
First, let's start with your personal history. Where were you born and where do you live now? What is your musical background and which bands did you play with before you took a break from music?
I was born in Russia, in the city of Tyumen, it's quite a big city (around 700.000 people) in South West Siberia, the capital of Tyumen Region, the territory where most of oilfields were discovered. Most of the time I'd been living there up to 2009, only occasionally nested in Moscow for 2-4 months due to my musical necessities. In 2009 I'd managed to settle in Saint-Petersburg, from where I've migrated to the United Kingdom in April of 2010. So now I'm in London.
I've been playing music since my childhood. I used to attend a children musical school to learn to play accordion. There was a piano in our flat, so I played piano constantly. As long as I remember myself I've always tried to compose something, some melodies or just chords progressions, but it should be something new – and when I was around ten or eleven I started to try to write it down, I mean I began to compose more or less consciously. At the age of 15 I suddenly tried to play guitar and that has changed my life….
I'd organized a couple of projects by my own, in 1995-97 and 2000-02, they had a certain regional success. I used to play with some bands, leading by somebody else too, of course; I played in a really wide variety of styles, from classic jazz to psychedelic punk. I had an experience of working in a function band. as well.
But I guess the most successful project among all in which I had involved was the band called "Trite Dushi" ("Rub the Souls") supporting Russian independent psychedelic and punk-rock star Nick Rock-n-Roll, well known in Russia as "Russian Iggy Pop". I used to play in his band for five years, from 1997 to 2002.
How is the music scene in your area and what is the pros and cons of living in your area of Russia?
Since I have an experience of living in different areas of Russia I can compare and make some conclusions. To say in a few words, there is an enormous difference in between living somewhere in province and in Moscow (or Saint-Petersburg). Immeasurable. Both Moscow and Piter (this is a slang name for Saint-Petersburg) have solid and strong connections with Europe, there are lots of opportunities for a musician to be involved in "something", to play gigs, make records, collaborate with other musicians, to get access to a national broadcasting TV and so on. Even to play abroad occasionally (i.e. in Europe), this is kind of a sci-fi affair for most musicians in Russian province being quite normally in both major cities.
Nevertheless there are some streams in Russian rock music developed in different areas, cities and towns, with distinctive features over them – for example, like in American music you can use terms such as "Seattle Grunge" or "Chicago Jazz" and everybody can easily understand what a phenomenon you describe, something similar you can find in Russia, everybody knows what means "Moscow style rock music", "Piter style rock music" or "Sverdlovsk style". In this respect Siberia is a territory of punk rock music. "Siberian Punk" is a common term, especially among critics and music journalists.
Tyumen is a really interesting city in this regard, since due to its geographical location it is influenced by some east Siberian cities like Novosibirsk and Omsk (hometown of a cult Russian garage punk rock band "Grazhdanskaya Oborona" ("Civil Defence") and others) on the one hand, and a major city of Ural Region - Ekaterinburg, which is well known by his unique rock music style, close to "new- wave", on the other hand. Both these powerful cultural force fields generate quite a quirky atmosphere in Tyumen music society. I think this left a certain mark on me too.
Somebody of my acquaintances said once "It is always good to ripe in province, but if you really want to self-actualize you ought to come to the capital". I agree with him.
Please give me your (long or brief) thoughts and lowdowns on.......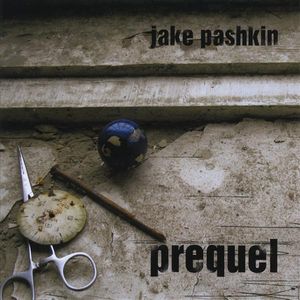 "Prequel" from 2007
This is my first solo released album. And I've counted my "real" musical history from this one. It wasn't an easy decision - to swim through the sonic ocean further in a one-man canoe. This decision was preceded by years and years 1) working with someone else's bands, 2) two expired group projects leading by me and 3) four years of total musical silence… So this effort is a really important challenge in my life I couldn't overestimate.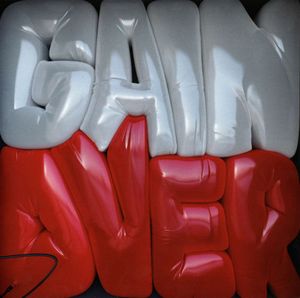 "Gain Over" from 2009
I wouldn't know… On the whole I'm satisfied with this album. I've got quite a few real good responses from critics and reviewers, and in the gross "Gain Over" was accepted more enthusiastically than "Prequel", at least among mainstream audience.
I've tried to say "thanks" to hard rock and generally to "solid rock" music with that performance, in spite of the fact that I've never been a real captive fan of such a style. "The Doors" and "Pink Floyd" were always more significant for me than, for example, "Deep Purple" or "Black Sabbath".
Actually I'm the "ordinary" child from the generation of 90-s. I'd been growing up listening to "Nirvana" and "Smashing Pumpkins", not so-called "classic rock". Grunge and alternative – that was my love! That's why I didn't try to record "something like "Aerosmith" or "AC/DC" – no, it was merely just an idea to have a deal with something kind of "good-old-damn-rock-n-roll" in my head. Accordingly, sometimes to make "Gain Over" was like a play the game with "retro-rock" and there was a lot of funny experiment for me. I hope this experiment was successful.
Nevertheless this is NOT a hard-rock album, it's eclectic, precisely as it should be.
How is the distribution of your albums in Russia and world wide? How do you promote your music?
You can find my CDs and mp3 in CD Baby and all sites, connecting with it worldwide. In Russia I'm working with the Internet shop of the legal digital content - "Soundkey". But I think the case is not just about that…
A couple of weeks ago I suddenly found a statistics in someone's blog (I didn't check it but it sounds truthfully) that in the previous year (2009) around 80% of ALL new released CDs were failed to sell even 100 copies. Almost at the same time, in 2008 (and this is clearly true) RIAA paid its lawyers more than $16,000,000 to recover only $391,000, trying to stop illegal downloading. In other words, RIAA has ended in a fiasco. What does this mean?
It means that CD sales (and extended – music sales) as a business doesn't exist anymore. Primarily this business had become less profitable than before, then it had turned in a kind of "self-supporting" affair and now this is no more than "enterprise in default". To product CD nowadays looks more like a promotion action. Similar like a pizza cafe prints its leaflets. But there's a big difference between them… To create an album is an incomparably more expensive, more complicated, more time-consuming and many-many more additional "more" serious task! No doubt this affair becomes more cheaper and more approachable, but still very far from "FREE" concerning financial aspect and the same difficult, if we're talking about labor and time expenditures.
Simultaneously, such financial instrument as legal mp3 sales doesn't function in the reality due to totally free downloading of musical digital content via torrent trackers and other similar filesharing net resources. Consequently the situation with free downloading transforms into something looks like a catastrophe.
This is the modern reality, not an abstract theory, when 99% musicians don't have ANY possibilities to finance their new CD. Earlier on you could expect either support of label or profits from sales of previous recording albums (that means if you are good in your music you have to find funds only for your first album, then you release the second from the profits from the first one and so on). Today: first expectation (labels) is naive, record labels are actually dying due to uncontrolled downloading and filesharing, nobody is going to finance invariably lossmaking product. Second way (self-finance) is impossible too due to the same reason…
Someone could say "What about "pay-what-you-want" model? Be like "Radiohead". Sadly every musician should spend years and years of working (that means money) to become "Radiohead", and the question "how to support yourself and your music?" seems unanswered. I wouldn't surprise if "Radiohead" wouldn't become such a cult band, even continue to be a band at all in a few years, if they'd start today.
Someone could say most musicians get paid from touring and gigs. Part true, but the whole truth is that touring is the ONLY ONE income for 99% of TOURING musicians and very often covers only living, modest living, no more. A lot of musicians, especially in experimental music, can't performance their numbers in public, so they have to finish and go working in tescos…
Many famous "major" independent musicians start to raise the alarm, for example, ex-King Crimson member Trey Gunn. In his blog he discuss the situation with original facts and figures and everybody's welcome to this discussion.
Obviously - this state of things should change and I hope it's going to change asap; otherwise all independent music is going to die, all jokes aside. Unobviously -HOW and WHAT must change…
That album was released in 2009. What have you been up to since the release of that album and what is the latest update from your life in music?
Last 1,5 years I was really busy with my movements, between cities and countries. I don't think about new recording yet, it's too early for that. Those months I've managed to intensify my guitar studies. It's amazing, I've played guitar more than 15 years and I still have a feeling that I'm like a baby in a playpit. All the time you find something astonishing, something fantastic! And what's more incredible, you know for sure there are a lot of new dizzy discoveries ahead! Great. Just great.
What is the inspirations behind your music and these two albums?
Literature and cinema. Two my "criminal" passions. If I weren't a musician I would become a writer or a film director, no doubt.
Just to give those of us who are unknown with your albums a bit of a reference point or two: How would you describe your music and which bands would you would compare your music with?
I try to find a proper place for an electric guitar in the world of modern music, in our digital electronic era. I'm deeply assured that rock music (or better to say "electric guitar energetic live music") and the wide range of electronic styles are not opposite territories, there's a lot of meeting points for them.
I'm inspired by thousands of music things, because I'm completely convinced that all music divides just in two categories: talented and mediocre. So I'm an admiring enthusiast of the first one!
If we're talking about names I hope you could hear in my albums something from Jeff Beck, Jimi Hendrix, Buckethead, Nine Inch Nails, Led Zeppelin, King Crimson, Bill Frisell, David Torn, Ozric Tentacles, Pink Floyd, Air… And so on...
What is your plans for the rest of this year?
Now I'm working on a smooth-jazz cover-project, commercial, besides there's an idea to have a bash at modern jazz-funk project with "live" band. You know, I've come to London only a few months ago, I've fell in love with this city and I feel that at the moment I shouldn't think so much about how to create something new (as usually) by myself as to plunge in this new (for me) world, to become a part of London's musical community. So… This is exactly what I'm going to do!
Anything you want to add to this interview?
I want to say "thanks a lot"" to your site www.progarchives.com, this is a reputable place for regular meetings for all prog-rock fans worldwide, and it's a honour to be amidst musicians, whose creations attracted your attention.
And certainly I want to express my appreciation personally for you, Torodd. Thank you very much.
Thank you Jake for this interview