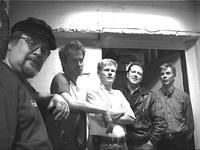 Pax Romana - A Finnish progressive rock band, was initially formed in early 70´s in a small village Sonkajärvi in Eastern Finland. Like many of the progressive rock bands at that time they were full of idealism and musical ambitions. The band was active for a couple of years, but due to lack of opportunities, members starting their studies etc, it just died out - or that's what everybody thought.

In 2002 these same guys, now living their lives in different parts of Finland, met again with an idea of re-building the band for just a few gigs and having fun. The end result so far is two albums and numerous gigs.
I caught up with them for their story. Matti Kervinen answered my questions.
##########################################
Your biography here in PA is pretty extensive and I refer everyone to this biography for questions about your formation and members. But why did you choose that name taken into account that your area was well outside the Roman empire ?
Well it was kind of fun and not-too-much-thinking kind of process, we were 15 year old schoolkids checking out mystical names from history books. It sounded good and looked good and it was from the "outside world".... But nothing with the meaning of the word or what had happened in the history etc. that we checked a long later.
To start with; please give me your (long or brief) thoughts and lowdowns on.......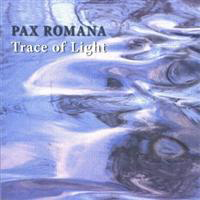 Trace Of Light from 2005
It is a very important album because with that we kinda re-started the engine and the band. It still has beautiful moments and it carries some of the emotions and feelings of what kind band PR was in the seventies. So it is some kind of bridge between past and today. What comes to lowdowns in some parts it´s a little weak with arrangements and production and the band´s playing isn´t that tight that it was going to be soon after that album. But anyway it is very important album and and has some beautiful things in it.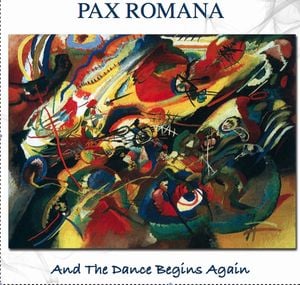 And The Dance Begins Again from 2009
It is stronger and more colourful than the debut and with some of it´s best songs I think we really achieved something new and the producion was also stronger. What comes to lowdowns I think that with some parts it´s a little too conventional and a little unbalanced at times but it was and is a big step forward and important of showing new directions...
That album was released last year. What have you been up to since the release of that album and what is the latest update on Pax Romana ?
We have been writing, arranging and rehearsing new material for the third album and I´m very excited about that.  Now that the reed player Kalle Fält is a full member it gives us a lot of new energy and possibilities to go the areas that used to be unknown to us, and that´s one of the main things why we´re doing this... to discover new lands and horizons
How is the creative and song writing processes in your band ?
Mainly the the starting points have been between Matti Inkinen and me, so that one of us have some ideas which we play to each others or just "throw the ideas to air" and look if something comes up, but today after the first ideas come up it´s more with the whole band just playing together and finding ways to develope the songs. With ATDBA there also came very strong ideas from Ilpo Komulainen, the bass man and Jukka Höytämö, the rhythm guitar player. And the drummer Jouko Höytämö has very sensitive "arranger- and producer ears" so the band is now more together.
Just to give those of us who are unknown with your band a bit of a reference point or two: How would you describe your music and which bands would you would compare your music with ?
I think it´s melodic progressive rock from Northern  Europe with some roots in finnish folk-prog music and some roots in  English prog rock. Bands like Camel, Focus, Pink Floyd have been very important to me....
What is your plans for the rest of this year and next year ?
Just rehearsing, arranging and making music step by step towards our third album, I hope that mainly it will be done this autumn. Next year some gigs (maybe some festivals) and hopefully the release of the new album...
You are from the land of the thousand lakes and the hot saunagirls. How is the scene there and how is it to run a band there ? Any problems with gigs and distribution of your albums ?
Yes we are and we know what you mean...it´s not easy but we are just happy to make our music and with prog-scene it helps that it´s so global thing so with internet etc. we can catch things that were impossible in the 70´s. The gigs we arrange ourselves and the label and distribution is in good hands. Check out 
Anything you want to add to this interview ?
It was nice talking to you, it´s august in Finland and summer just carries on:)
Thanx for rubbing the salt into my wounds......

....And thanx for the interview