Eldritch from Italy is a bit of a different progressive metal band than most of the other bands in this genre. They have managed to create their own niche in the market. 
I got in touch with the band and here is their story.
Well, the band was born in the late 1990, by the singer Terence Holler, the guitarist Eugene Simone and the drummer Adriano Dal Canto, which decided to split the hard rock band Zeus and develope that sound into something more unique. The main influences were Queensryche, Fates Warning, Coroner, Annihilator and Metallica. All these elements were melted into a king of progressive metal, with thrashy influences….
The debut album is always something raw! But it was reviewed as album of the month on may 1995 on the german mag Heavy oder was?. A really hyper technical- progressive-thrash metal album…. With a lot of sad melodies…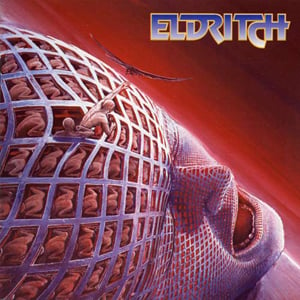 Headquake from 1997
A bit more easy-listening than the previous, but still hyper technical, a more heavier guitar work and "in your face" melodies that made this work a big success… A European tour as support for Angra increased our fanbase…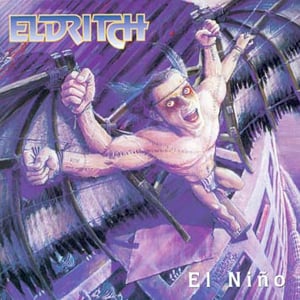 El Nino from 1998
The top scorer of our albums! The third Insideout Music release that gave us poularity and a great worldwide fanbase….. A European tour with Threshold and Pain of Salvation (they were our openers!) and a lot of headliner shows in Italy followed this release. A catchy album of progressive-melodic and technical thrash metal…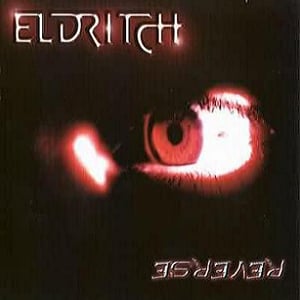 Reverse from 2001
The modern thrash album! We probably made a mistake in wanting to change style, but a few of us were angry with the world for personal reasons and the record came out ultra heavy, thrashy and modern!!!! 2 videos were shot " Reverse" and the Knack cover of "My Sharona"…. Italian MTV and other music channels around the world broadcasted the My Sharona song, giving us a huge popularity….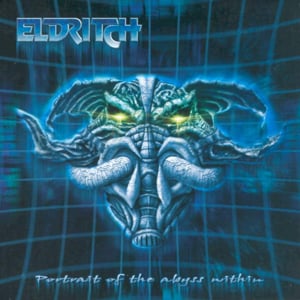 Portrait of the Abyss Within from 2004
The return to our original music style, but with no keyboards… 2 axes instead of 1…. This album was our best seller in the USA….. Progressive sad metal…. With our typical thrash riffing.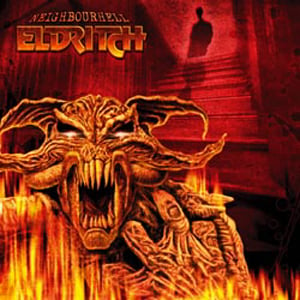 Neighbourhell from 2006
Same as the previous, a bunch of great songs with our typical sound….. Some real hits in this album as well!!!!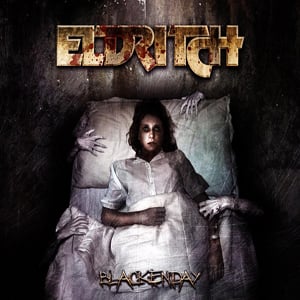 Blackenday from 2007
The 7th studio album that confirmed our sad attitude in songwriting. The songs are all a little bit dark oriented…. The less progressive of our albums… just technical (but not too much) and dark mooded
What have you been up to since the release of that album ?
In November 2008 we released "LIVEQUAKE" a double live cd plus a bonus 4hour dvd with all the best songs of our carreer… Old Eldritch and New Eldritch in a triple disk package… A limited edition of only 3000 copies (sold out) where you could see what we were, we are and maybe will be!
How is the creative and song writing processes in your band ?
Well, Eugene writes some riffs and puts together a song, then gives it to me.. I put it in my car and create the melody (vocal line) while driving!!! Then give it back to him, he fixes and arranges the stuff until it sounds a song!! Easy……it takes around 4/6 months tro write and album……
Just to give those of us who are unknown with your band a bit of a reference point or two: How would you describe your music and which bands would you would compare your music with ?
ELDRITCH is a quite unique mixture of progressive metal with tons of thrashy riffs and dark melodic melodies….. The band sounds like a soup of early Metallica, Queensryche, Fates Warning, Nevermore, Voivod, Coroner, Machine Head, with some grains of dark/rock influences……
You have released a lot of albums. What is your experiences with the music industry ?
Well, a lot of people that work in the music business doesn't understand much about music!! This is what we could tell. For the rest, we think that the best part of this job is the live side!! We prefer playing and touring…. Nowadays the record sales are not enough to guarantee a band good money incomes…… This because of the file sharing through internet….. We would like to go back to work with Inside Out Music/EMI…. They do understand what music means!!!!
You are from the land where everyone drives Ferrari cars and where the main entertainment is feeding the Christians to the lions in Colosseum, Rome. But how is the metal scene in the Roman Empire and how is it to run a band there ? Any problems with getting gigs ?
Italy is growing as a rock land… I mean, we got bands like Lacuna Coil, Rhapsody of Fire and us that have a good sales and fanbase status…. There is a scene, and a band could play a 100 shows a year in our country… Not every time the results are professional, but it's getting better…….
Is any of you involved in any other bands besides of Eldritch ?
Not really! Eldritch take all our time. Someone in the band has his own little side project, but nothing really important at the moment. The members within Eldritch are focused a 100% on making it bigger!!
What is your plans for the rest of this year and next year ?
We are writing a top notch progressive album!! It's a concept about climate change, global warming environment disasters etc. etc. The album will sign the return to our early-era sound… We got keyboards again and the music is really atmospheric… The title is GAIA'S LEGACY and approx early 2011 it'll be released…. We'll continue our live activity in the meantime as well…..
Anything you want to add to this interview ?
I'd like to tell the readers and listeners to check us out….. ELDRITCH are different than all the others……. Trust me!!!!!
Thank you to Eldritch for this interview