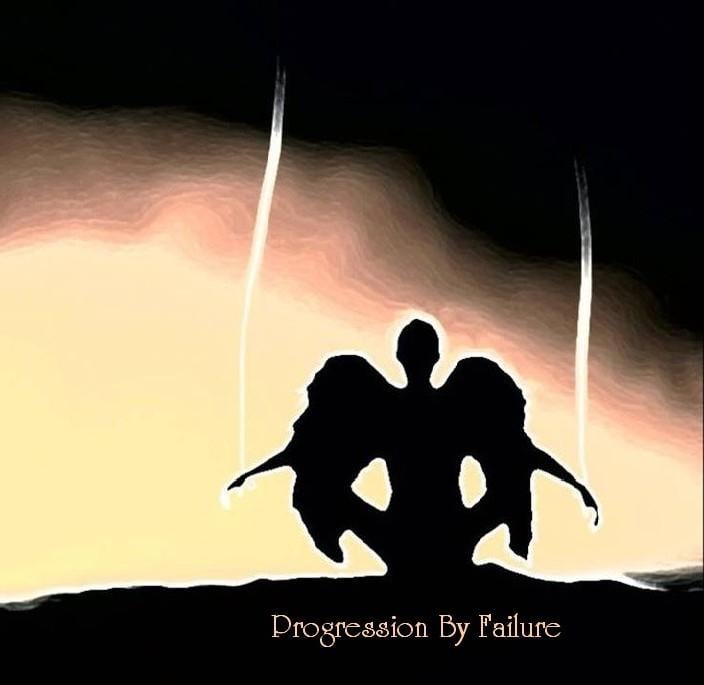 Please give us your long or brief afterthoughts on your only album to this date Progression by Failure from 2009
It was a really good surprise for me to discover that people like my music. The listeners have to understand that it's an autoproduct album. So of course, the production of the cd is not as good as some big progressive issues. But a lot of people didn't focus on this point and just heard the work on the songs. All the reviews tell the same in fact : the weakness of some instruments (drums and bass) and the great work on melodies and keyboards playing. Those reviews make me move forward. It's always good to have another point of view on his music.
How is your writing and creative processes and the recording process ?
I listen to a lot of sort of music (metal, progressive rock, jazz, classical…) and when I compose a song, I always want to found the feeling that those music provokes in me. For example, the song "Talion" was write to find the feeling of bands like Therion, but It does not sound exactly the same. It's the explanation why we found all these different styles on the album (dark metal like Opeth for "Desperate Anger", symphonic prog for "Memories From The Future)… But I don't want to mix all those styles in one song because, for me you can easily loose the feeling you want to transmit.
How would you describe your music to those here who are unfamiliar with Progression by Failure ?
Like I said before, I think that everybody who likes progressive music whatever It looks like (nu-prog, metal-prog…) can find something on this album. I don't want to focus on one special style of progressive music. Everybody who is open minded can found something. If you like strong melodies and keyboard playing, you will like it.
Tech talk: Which keyboards do you use and do you also use samples in your compositions ?
For the first album, all songs were made on my Korg Triton Le. Every sound was made with it. At this time, I'm a constructing a new setup with new keyboards, new effects and a sampler. I want to try to mix vintage and more actual sounds.
Do you envisage to expand your project into a full band with other instruments too or is this going to be a keyboards projects only ?  
For the first album, I didn't know that my music will have this impact on some people. I was just writing music for myself and didn't search for some musicians to play with me. It's really hard to have musicians who want to invest in a progressive project. But for the next album, I will try to found some musicians to record songs in good conditions. For example, I know that I'm not a great drummer, so next time I will ask someone else. I also want to try to add vocals and more heavy guitars on some tracks.
Is music your main occupation or do any of you have daytime jobs outside the music scene ?
I have a full time job beside so It's hard to find time to compose. But I always keep time for music every week. That's really a need for me.
What is the latest updates and the plans for this and next year ?  
I'm working on new songs. A demo called "Sparkles" will figure in my myspace soon. It sounds like a crossover of The Gathering and some more progressive things. I'm also working on a heavier song that looks like some Planet X and another long track sounding like Gentle Giant and Genesis. Maybe I will have enough songs for an album in the fall of 2011.
To wrap up this interview, is there anything you want to add to this interview ?  

I would like to thanks all the people who support this project and who bought my first album. It means a lot for me. That's what makes me going. I specially want to thanks everybody at Progarchive.com for his support since the beginning. Long live the prog!
Thank you to Nicolas for this interview