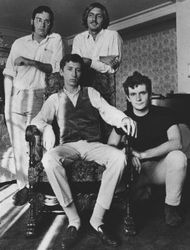 Pearls Before Swine were a sixties psychedelic folk band with progressive tendencies. The have released some records which has earned the band a cult status. I got in touch with their leader Tom Rapp for the Pearls Before Swine story.

########################################
Our Pearls Before Swine biography is pretty extensive so let's not go over this again. Just let's jump straight over to your albums.
Most of the biographical pieces fail to mention that I shot a man in Reno, just to watch him die.
OK........

Please give me your (long or brief) thoughts and lowdowns on.......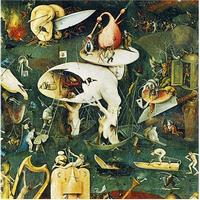 One Nation Underground from 1967
  Just kids, as Patti Smith might say, who heard about ESP-DISK and sent a handmade LP to ESP, and they said, OK, come up to NYC and record. It's harder these days, I'm pretty sure. They gave us a $1,500 budget (which included buying hamburgers and rice pudding from the Smiler's Deli down the street) and the genius of Richard Alderson to record and mix the record. He worked with Dylan before we met him—you can see him briefly in a scene from Scorsese's No Direction Home. The studio was full of instruments from all over the world and we got to play them on the record. It was like "world music" by accident. But we had brought our own audio oscillator for an ascending scream in one of the songs.
The first thing we recorded was "another time" which I wrote right after being thrown from an Austin Healy Sprite that flipped over and then landed right side up. My glasses were under the left rear wheel and the windshield was in the top of a tree 20 meters behind us. Kids, do not do this at home.
"Another Time" has been covered many times and even made the soundtrack to Fassbinder's movie, Rio das Mortes in 1969 and last year (forty years later!) in Agathe Teyssier's La Femme Invisible (with Julie Depardieu and CHARLOTTE RAMPLING). I like Charlotte Rampling.
It is not true that we went with ESP because they recorded Charlie Manson. We actually liked the Fugs a lot and were honored to be on the same label. Ed Sanders of the Fugs also edited a magazine called "f**k You—A Magazine of the Arts." With ESP at the time were Pharoah Sanders (no relation to Ed except cosmically) and his Arkestra, the Godz, Randy Burns and Albert Ayler.
For One Nation Underground we tried a little bit of every kind of song: protest (drop out, uncle john); imitationdylanrock (playmate); psychedelic (surrealist waltz, i shall not care); completely weird sh*t (morning song) and obscenity (Miss Morse). With ESP we got to pick the cover (Hieronymus Bosch) since we came in under budget in one straight 100 hour session, though "straight" is not perhaps the right word.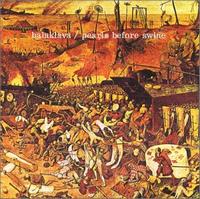 Balaklava from 1968
Same studio with Richard Alderson. The Vietnam War was going on forever and ever no matter what any of us did. This was an anti-War album based on the Charge of the Light Brigade at Balaklava in the Crimean War, when everyone died stupidly for nothing and no glory ever. Used the trumpeter who actually blew the Charge, got it from old recording cylinders from the 1880's. Used Florence Nightingale, a nurse at the same battle, also from old cylinders. Country Joe McDonald has a fascination with Nightingale and how she helped the wounded. Has a website for it.
w
ww.
countryjoe
.com/
nightingale.
Ending the record with a scary slab of Tolkien and then running the tape backwards to the beginning—like the neverending War.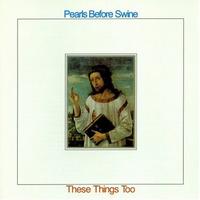 These Things Too from 1969
 The first album for Reprise. Should mention here about the members of the group. Lane Lederer joined the navy during recording of Balaklava. Roger Crissinger joined a really interesting band called One who recorded for Jefferson Airplane's label Grunt. Wayne Harley had his own interests, but sat in on Balaklava and These Things Too and added good stuff. [Like me, he cannot believe this was over 40 years ago. We both have tie-dye walkers and psychedelic orthopaedic shoes.] After that the group was whoever was around, able and interested, and some really talented Nashville musicians.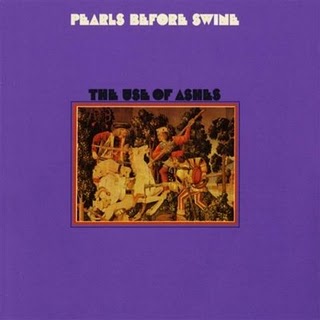 The Use of Ashes from 1970
 These were all songs that I wrote when living with my then-wife Elisabeth in Holland. She was Dutch. We lived in a romantic location with swans and rose bushes and a small bridge from the 1500's.
About 100 meters away was a Nazi bunker from the war, with swaztikas and barbed wire. The Dutch left it there so we would always remember. This was an odd emotional combination for writing songs, which I think comes through on all the songs. "Rocket Man" was written the night of the moon landing; The Jeweler was based on Elisabeth's polishing old coins with spit and ashes—something I had never heard of; The Riegal was a German ship full of English prisoners that was sunk by mistake by the Allies. And so on. There is a Dutch group named "The Use of Ashes." Very good, too.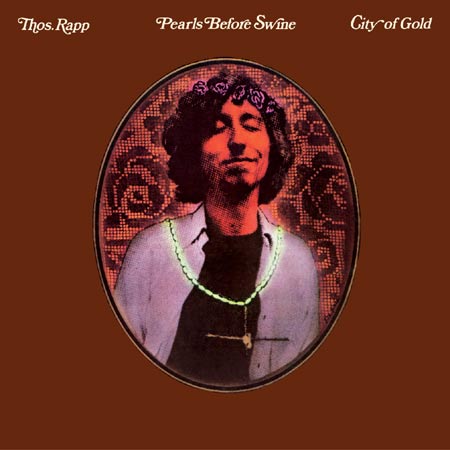 City Of Gold (AKA The Nashville Album) from 1971
  This was from the same sessions and same musicians as Use of Ashes. But more "mystical" (whatever that is), and more "country" (whatever that is).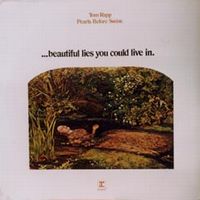 .... Beautiful Lies from 1972
 These were more Netherlands-inspired songs. I was under the influence (more) of Jacques Brel and other European writers, and, of course, Leonard Cohen. My name for the album was just "beautiful lies." 
Stardancer from 1972
That would go here. The pearls vs. solo was always only semi-real from early on. Stardancer's songs came out of tours, performing on the road, being away from home and my son.
Sunforest from 1972
Has some of the songs that are my favorites nowadays. And my favorite color is tan. And my favorite food is chicken francais with a light lemon butter sauce (Poulet jeanne d'arc).
I like:
O children, don't you weep/ if the road is long/ all of us are prayers of action/ on our way to god
and
love will get you through times of no sex better than sex will get you through times of no love
(stolen from the Fabulous Furry Freak Brothers: dope will get you through times of no money better than money will get you through times of no dope.
Journal of the Plague Year Woronzow 1999
New album that Damon & Naomi (from the band Damon & Naomi) encouraged me to record. They have a studio in Cambridge. We met at the first Terrastock festival. New songs after a 25 year hiatus and after I began performing again (at the first Terrastock festival). The record has a song for Kurt Cobain and one for Simeon of the Silver Apples (a melody put to the Yeats poem).
and the live album Live Pearls
 This was a bootleg—I'm amazed how many bootlegs show up and their quality, considering the technology was yelling into a big horn in those days. Joe Phillips has found a lot of these and gives them a good shape.
You have also released some compilations (like The Wizard of Is from 2004) and boxes. Please also tell us more about them.
 Reprise was working on putting out a collection of many of the songs from the 4 Reprise albums (not counting "familiar songs'). I hear about it from my son Dave who heard about it on the internet. Reprise had assumed I was dead, I guess. The New Musical Express had an obit that I died of a drug overdose in NYC in 1973. That was not true. Name of the collection: "Constructive Melancholy." Birdman 1999.
Jewels Were the Stars, Water Records, 2003 all the Reprise albums in a box set with an insert with people saying nice things about me.

Wizard of Is, Water Records, 2 CD's, 2004: A bunch of stuff I found in all those boxes that I wondered what was in them. So the CDs had lots of live things, demos, outtakes, songs in progress, unreleased songs, and nudity.
 At the first Terrastock, I was told that Jeffrey Alexander of Magic Eye was putting together a tribute album, For the Dead in Space, with a lot of performers doing pbswine songs: damon & naomi, ghost, bevis frond, flying saucer attack, kitchen cynics (alan davidson), and many more, all bands that I first met at T1 and admire to this day. My surprise was that any of them had even heard of pbswine. Jeffrey put together 2 more volumes of FTDIS with marissa nadler, bardo pond, thurston moore, and many, many more. Incredible to have other bands do your songs. I had to pinch myself to make sure it wasn't all a dream, and was left with a nasty welt on my arm.
When and why did Pearls Before Swine break up/decided that the swines no longer was worthy any more pearls ?
 See above. As we say in legal documents. 
How is the availability of the Pearls Before Swine albums ?
 Amazingly to me, all the albums from the 60's and 70's are out on CD. Including the ESP ones that have been in print (?) for over 40 years. Cherry Red put out stardancer and sunforest (the Blue Thumb records). I thought that surely the albums would all become extinct and found only by archeologists in the dead language of vinyl. In fact, some were released on vinyl in conjunction with the CD releases/
 Just to give those of us who are unknown with Pearls Before Swine a bit of a reference point or two: How would you describe your music and which bands would you would compare your music with ?
 Pink Floyd meets the Carpenters.
No?

OK, our influences at the beginning were Joan Baez (for her chord book), Dylan, of course—he invented the alphabet that we all write in, Jefferson Airplane, Velvet Underground with Nico, the Fugs, Leadbelly, Woody Guthrie, Bessie Smith, Peter, Paul & Mary, Tom Rush, Jacques Brel. The list could go on.
You went solo after the swines was cut of from their supply of pearls. Please tell us more about your solo career and your life outside Pearls Before Swine.
See above.
What we can expect from you in the future ? More pearls for us swines ?  
 We always felt that the name meant that we (the people our age, and our ideas and ideals) were the pearls before the rest of the world, i.e., the swine. As I say now, "never trust anyone over 75."
I have songs that I may record, but now I'm a retired civil rights lawyer living in Florida with my wife, Lynn, and two Canine-Americans, Lucy and Atticus (feral dogs of Destiny). Our email address is
[email protected]
.
Anything you want to add to this interview ?
A recipe for chocolate coffee bourbon orange almond cinnamon cake. I'll have to email it later.
Thanks for the interview. Now I have to go finish The Girl with the Dragon Tattoo. 
Thank you to Tom Rapp for this interview