Dragontears is a side project of the stoner rock based group Baby Woodrose from Denmark. A recording only band headed by guitarist Lorenzo Woodrose which is quite far away from the usual heavy rock style here. Enlarged by members of the band On Trial they recorded their debut during one week between Christmas and New Years Eve in 2005 at the Black Tornado studio in Copenhagen. This album named '2000 Micrograms From Home' was offered in 2007 by Bad Afro Records and was originally concipated as a vinyl release only. Six cuts are included deriving from improvised jam sessions deep in hallucinatory psychedelia.

I got in touch with Lorenzo for the Dragontears story.
###########################################
Your biography has been covered in your ProgArchives profile so let's bypass this and go straight to the albums. But why did you choose the Dragontears name ?

Well, it's a complicated story actually, the first album was done without knowing what name to put it out under, for a while we even thought it should be a Baby Woodrose album, which would have confused a lot of people at the time I'm sure. We knew we wanted to call it 2000 Micrograms From Home, a title that we had joked around with many times over the years. Then I remembered this incident I had with a young girl who I met at Christiania, she was collecting gravel from the ground and we started this strange conversation. Being kind of experienced with psychedelics myself, I had a distinct feeling she was high, so I asked her what she was on and she answered Lightly Salted Dragontears. Only later I found out about that terrible Koontz horror novel, which isnt really a cool reference for a band like this, I feel. In fact, it's not a good name for any band, but we had to make a decision fast at the time.

Who were your musical inspirations ?

Again - at the time of the first album, I had grown tired of the formulaic way we recorded the previous Baby Woodrose album, so I felt it was time to start experimenting and have some fun in the studio, so the concept was to let the songs grow freely in the studio, to improvise and jam and to honor any idea that came up during the process. Also, all the albums have been recorded, mixed and mastered in one week in the studio, which isnt exactly a large budget for such an ornamented production, which the Dragontears albums do have. Sometimes working fast gives better results. Also, when you have no preconcieved idea of the sound of each track when you start putting them down, you tend to be less perfectionist about the result, which can also actually be very healthy from an artistic point of view.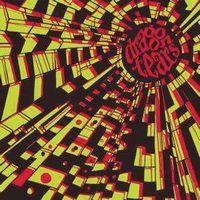 Please give me your (long or brief) thoughts and lowdowns on the previous albums?



All three albums follow pretty much the same pattern, the shorter, more structured songs on side one and the experimental stuff on side two, mostly in the shape of one really long, hypnotic track. I think, the first, 2000 Micrograms From Home, has a great spontaneous feeling and maybe was more of a collective effort as we simply dropped some acid and then pressed record and started recording, which resulted in The Doors Of Prescription and Doubstains, as well as some riffs that ended up on the later albums. The second, Tambourine Freak Machine, is maybe a bit more of me trying to be a control freak, but it also has some ideas that I feel are not totally successful. Both albums have tendencies towards this electronic experimental groove that is the natural result of working with a drum machine and exploring instruments like oscillators and theremins. Also, I find it very liberating to have the opportunity to have somebody come up with an idea like: "let's record a two minute drum solo and sync the tracks on tape and protools, so we can make real tape phase!" which happened during the recording of the second album and ended up on the album as "Rocco's Revenge".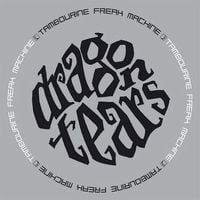 What is the lyrical topics on your albums and how is your creative process from coming up with a theme/riff/idea to you get it down onto an album ?


Lyrically, very varied. I quickly found that the musical universe we have created is this druggy, drony, floating in space type of vibe, so often the lyrics reflect that. Most of these lyrics (with a few exceptions) have also been written on the spot in the studio when they were needed. Sometimes I like to write a lot of very personal paranoid ramblings and put them into a universal context, so it gets that double layered meaning, other times I just write on a feeling and then again sometimes I just come up with a few words that seem to fit the melody. By now, I have a huge back catalog of unused material, lyrics, ideas, riff and finished songs, so sometimes some of that gets rehashed on the Dragontears albums, other times the songs just evolve out of a fresh idea or a jam and we make it all up as we go along.

Just to give those of us who are unknown with your band a bit of a reference point or two: How would you describe your music ?

As I said a bit earlier, there are elements of electronica on all the Dragontears albums, which might or might not appeal to the average Baby Woodrose fan, but also a playful organic attitude towards finding the structure and melody of each track, getting a song ouf of it. We like to play around with tape machines, changing the pitch and speed when recording sound effects like blowing bubbles in a barrel of water, plucking pianostrings or downright destroying toy instruments like a musicbox or a plastic keyboard. We always do a lot of hammond organ and guitar feedback drone, which is very much at the base of our sound. Put simply, it's psychedelic, experimental and droney, but with a spacerock sensibility, often a folky acoustic feel and always about trying to find the song within the stoned experiments.

Denmark had a really good space rock scene and some good bands like for example Alrune Rod and Ache in the 1970s. I see you have played the Roskilde festival. But how is the Danish space rock scene today and how is your gigs situation ? Do you also play gigs and festivals outside Denmark ?

Dragontears have played very few gigs during our existance, I think maybe 7 or 8 total. Originally it was supposed to be strictly a studio project, but we tried to bring the improvisational and experimental conecpt onto a stage, with varying and very different results. When the third and last album, Turn On Tune In f**k Off!! comes out in November we might do a few gigs again just for fun. The danish space rock scene, hmmm – the only band that comes to mind who is truly worthy of that tag must be Oresund Space Collective. I'm not sure if there are others?


What is your experience with the music industry and the internet music scene ?

Having been in the business for 25 years and released just as many records, naturally quite mixed. I'm very greatful of the opportunities and possibilities, I feel I've achieved by stubbornness, hard work and being totally indifferent to material success. The biggest problem with the music business at this point in time is that the people who actually make it, don't necessarily deserve it - and the people who do deserve it, rarely actually make it. The internet makes no particular difference in my opinion.

Is any of your members involved in any other bands or projects ?

Being a sideproject for varying lineups meeting in the studio once a year, naturally everybody is doing something else beside Dragontears. I'm in Baby Woodrose mostly, but has played gigs under the name Spids Nogenhat along with four other members of Dragontears. Aron has his own project where Fuzz Daddy plays drums, four vinyl only albums under the name Aron, very highly recommended. The Hobbit used to be in On Trial, but as they disbanded now he has talked about starting a band with Moody Guru and Nik from On Trial, last thing I heard was they wanted to call it "Taberbandet" "The Band Of Losers" – haha! 10 years ago, I was playing drums in On Trial as well, along with Hobbit, Moody Guru and Aron. Manoj used to be in Raveonettes, but is now in The Good The Bad and Spektr. On all albums there are special guest appearances from friends and interesting personalities from other bands, like Alive With Worms, The Setting Son, Emma Acs & The Inbred Family, Highway Child and then of course there's people like Ralph and Lars whose technical abilities tie it all together in various of the projects mentioned above.

What is your plans for the rest of this year and next year ?

Well, the third and last Dragontears album will be released November first. It's called Turn On, Tune In, f**k Off!! and I feel it has turned out very great, so I'm looking forward to the reception of that. There are plans for some gigs in the new year. Apart from that I'm continously touring with Baby Woodrose and doing a few recording projects.


Anything you want to add to this interview?


No, but feel free to ask any follow up questions or if there is something you'd like me to elaborate on or anything else that you feel inclined to ask me.
I will leave this to anyone here.
Please both PM me and ask the questions you may have for Lorenzo here and I will email him them and post the answers here.
Thank you to Lorenzo for this interview.
Their PA profile is here and their homepage is here