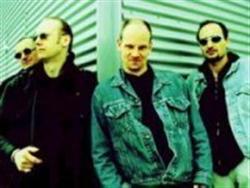 Everon is a German quartet that plays heavy progressive music greatly influenced by Rush, Saga and Pallas. Nice melodious songs with hard-rocking guitar riffs and vocals by Oliver Phillips appear on their debut album "Paradoxes" (1993), but "Fantasma" is the best work they ever did. Although it is a bit heavier than previous albums, it combines progressive complexity, emotional melodies and a powerful sound. Progressive Rock with energetic, powerful songs and intimate pieces, that's what it's all about!

I got in touch with them and Oliver Phillips kindly answered my questions.
####################################################
When did Everon start up, by whom and where ? Was any of you involved in any other bands before you started up Everon ?

I was the last to join the band, when they were looking for a new singer. That must have been in 1990 I believe. The band had been existing for a couple of years already, they had a female vocalist and there was no keyboards back then. Since we were all really young back then, I suppose they hardly had a chance to have been in a lot of other bands before starting Everon. I had been in a couple of bands through the second half of my teenage years, but none of them being known to anybody outside the local scene. Everon was the first really "serious" band I played with.

Please give me your (long or brief) thoughts and lowdowns on......





Paradoxes from 1993

Wouldnīt know what to say about the music on there. I mean, it feels like from a different life, itīs been so long ago. Also I never listen to any of my own albums, so I donīt even remember the majority of songs on there. What I do remember very well though, is the feeling of making it. Doing your first professional production is a priceless exerience to a young ambitious musician. Time have a changed a bit off course when it comes to that, this album was made in pre-computer age, so we recorded to analogue tape in a really fancy studio, we had a producer who was actually a really nameful guy in the German music scene, and the feeling we got was that we were just one inch away from being major rockstars. Off course we never got near even, but back then our enthusiasm could not be harmed by tiny irrelevant details such as reality -:)
So we had a brilliant time, if it was as brilliant album as well? I have no idea, but to be honest I donīt mind even. And anyway it was considerably successful, not only it got as a record-deal in the first place, but also the album was received very well after being released. So the band established remarkably quickly, we came to play in plenty of different countries, playing shows with Fish, Pendragon, Jadis and many others. So on our terms that was way above our expectations, we had financed the recordings ourselves and the highest we aimed for was having an album at all, we had not thought any further than that at that point.




Flood from 1995

This one was probably just a logical step forward from the debut, done at the same studio with the same producer, just all a little more serious and mature, I mean this time we were aware that there is people out there who would actually hear the record and who have particular expectations upon what an Everon album should be. Still in style I suppose we were not yet there really, we were just trying around and just about figuring out our own sound and identity.





Venus from 1997

Difficult album, difficult period. Flood was received amazingly well and we got licensed to Roadrunner Records by our small record-company (SI-Music). Flood was album of the month in many of the major rock-magazines in various European countries and it sold about 10.000 copies (even in pre-internet age :) ) in the first weeks after release, which in progressive rock was a real lot. So we were feeling on cloud nine, and than crashed down really hard when it came out that SI Music was going bankrupt. So everything was put on hold for more than a year, we could move neither back nor forth. It was by then that we figured out that probably the rockstar-dream wasnīt really going to become reality, and for a while we had really lost the spark and enthusiasm. In particular that goes for Ralf Janssen, the original guitar-player, in a way he never got it back. So on Venus he still plays, but his contribution was half-hearted and we all knew our ways would part. After the recordings new guitarist Ulli Hoever came in and replaced Ralf.
This album was the first that Moschus and I recorded ourselves, we had just started to build up Spacelab Studio, not knowing at that point that this would become our dayjob for a decade or more to come.
So anyway, I know there is a couple of good songs on there, but I remember it as kind of a rather dark period, also due to this being our first attempt of doing a professional recording of our own, itīs probably not exactly the most brilliant production ever :-) Moschus at least knew something about recordings already, as for myself to be honest I didnīt even know exactly what most of the gear we had bought was actually supposed to be used for. But it looked cool!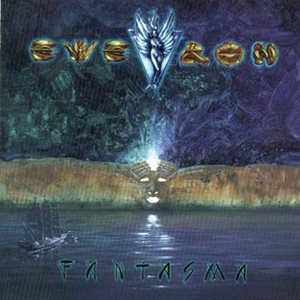 Fantasma from 2000

This was a really good one I believe. The new line-up worked perfectly, we were all fired up and with this album not only we had the enthusiasm and passion, but also had acquired the skills over the years to do it all the way it should be. In some respect, to me this is actually the first "real" Everon album, showing the band as what it should be.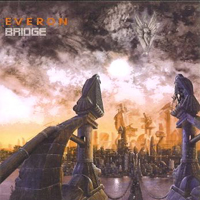 Bridge/Flesh from 2002


These two albums I actually see as one. Though being released with a couple of months in between, it was actually concepted as a double-album. Mascot-Records wanted two single CDīs instead of a double-album, but that was just for marketing reasons, musically itīs one album. But Bridge got a lot more attention, since it came out first. This one was probably our best-selling album and was received really great; but nonetheless we were still a "small" band, so when putting another album out only 3 months later you just donīt get the same media attention off course. So Flesh kind of became the "forgotten album". Which is a shame, I am sure that everybody who liked Bridge would equally like Flesh.Then again good news is, those that bought Bridge and thought it sucks at least saved another pointless expense for Flesh then -:)
To me, Fantasma/Bridge/Flesh were all on the same level, artistically I think we were at our peak in that period.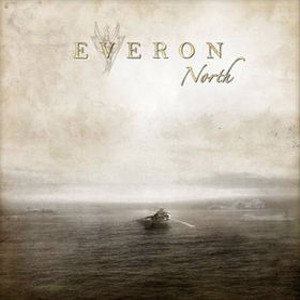 North from 2008


This one I recall best since itīs the most recent one, but though I think it has good songs and there is nothing much wrong with it, we kind of had lost the enthusiasm a bit, to me it doesnīt have the same intensity anymore. It took awfully long to make, not because we didnīt have enough songs or anything like that, but because of Moschus and me being so much in demand with our work as studioowner/producer, that we kind of were making everybody elses albums all the time but never really came to working on our own. Personally for me this is part of why I had lost the enthusiasm a bit,it just was all a little too much in those years, I think I really needed a break. I tend to be really obsessive with music, til this very day. So when making an album, regardless of whether itīs somebody elses or my own, I dive into it with all my dedication, itīs like being on a mission. This helps the creative process a lot and I wouldnīt want it any other way artistically, but I wasnīt aware of the danger of burning out when going on that mission for years in a row on a 24/7 base. Thereīs been moments and periods even where I felt completely empty. On top came economical troubles, which had it that as studio-owners you were actually forced to work insane hours in order to survive. Music business was changing rapidly, many record-companies who used to be our clients closed down, those that were still around provided smaller budgets due to deminished sales owed to internet, digital technology allowed bands to do recordings on their own without involving a real studio, and so on.
All in all it was a bit of a difficult time, and North in a way was the unfinished album that just didnīt want to go away, in the end completing it to me felt more of a commitment than a desire, I felt more or less fed up with the whole music-business at that time, since it had given me way too much headaches.


What is your current status ?

The current status is, that probably I learnt nothing from all that experience -:), since after having decided to turn my back entirely to music-industry and instead focusing on writing and producing music for films, advertising etc., I find myself working more and more with bands again. Though differently than back then. Spacelab Studio still exists, but Moschus works there alone; by 2007 it was clear it wouldnīt serve any longer for two people to make a living of it, so I started doing filmmusic and let the studio to Moschus. It was considered kind of a temporary solution, in a way to avoid having to make a final decision, but it turned out being a rather permanent solution it seems.
Doing so called "functional music" felt good for a while, in particular what felt good about it, was that unlikely music-industry itīs a rather healthy market so this work saved me from an economically difficult situation I had been in. But once I had this worry off my mind, I noticed I missed working with bands and working on "real" music, meaning music which is just made for the sake of being listened to, not for the sake of creating a particular atmosphere in the back of pictures that will go on top. I wouldnīt want to go back to working as producer for band, as my one and only job and source of income, but I certainly appreciate having the chance to do two or three albums every year, with bands I really love and where I an involved in the creative process, rather than the technical side of things. So as for this year I worked with the Spanish band Nocte in spring, doing the entire song-arrangements with and for them, as well as playing on the album. The band recorded the album with Moschus at Spacelab then, while I was working with the singer here at the studio in my home. Then I did the entire keys/orchestrations for Serenity, an Austrian power-metal band, July I spent in Sweden recording with Wolverine, and now I am working with the Dutch band Delain on their new album. So letīs say for a guy whoīs fed up with music-industry, thatīs quite a lot :-)
But still, itīs not that same work I used to do, nowadys my work for other artists is 95 percent artistical and just 5 percent technical, I get involved as musician or arranger or songwriter, which is what I love doing and which I believe to not be completely useless at. I really enjoy this kind of work, itīs great fun to work with young ambitous musicians. I think I have something of use to give to them because of the experience and skills I gathered over the years, and at the same time I get a lot back because they have this passion and enthusiasm which you easily go missing of when making music your dayjob. It happens so easily that you get stuck in routines. These young musicians keep me alive and remind me of what really matters in music.


What is the lyrical topics on your albums and how is your creative process from coming up with a theme/riff/idea to you get it down onto an album ?

There is no answer to this, even not after all these years and albums made. To me, honestly, it feels like an album is writing itself. The songs just come flooding into my mind then, and they just donīt go away. So at a certain point I just had to do an album then, there is no way to explain inspiration, and no formula for how to write a proper song.
The good songs happen, we donīt write them. At least thatīs how I see it. Off course there is certain knowledge upon music theory, skills you acquire etc., so off course you can write a song anytime that will at least make sense and where it will all fit together and sound like music in the end, but this is not what brings it to life. This is craftmanship, but not art. The really good stuff just comes naturally, when you actually donīt use your head at all. I suppose thatīs the secret behind all the stories of drug-abuse by genius artists, when trying to be creative, using the brain unfortunately is of very little helpmost of the time.So best you can do is switch it off.
Or - as in my case- when youīre lucky by nature and donīt have much brain anyway, in that case you can save the expenses for the drugs, since brain is set to "off" by default already. I have absolutely no credentials whatsoever for being good at anything except music, so unless I had become a musician, Iīd probably be collecting the leaves in the park for 1 EUR/hour to earn my living.

Seriously, I make fun of it, but I do believe in a way it is like that, itīs just difficult to explain verbally. I spoke to so many artists over the years, and many of them feel about it exactly the same. If inspiration is there, you cannot miss it, the ideas come with such a force and clearity, that there is not much argueing with it then. And on the contrary, if not being inspired but instead forcing it because you have a deadline to meet or an album to deliver or whatever, you always end up with mediocre material in the best case. There is nothing in music that can make up for a lack of inspiration. The magic is in the music, not the musician.



Would you agree with the description of your music as a blend of Rush, Saga and Pallas or do you disagree ?

Well, probably not, never thought of it. Not even sure weīre really a prog-band anyway, actually we got a lot more recognition outside than inside the prog-scene, we always got wide coverage and good response in the mainstream rock-magazines, but were often ignored by the more spezialised fanzines. Real proggies often consider our music as too simple, too straightforward; thereīs some prog-influences in there, but at equal proportions there is elements of pop or metal music. Too much mainstream in there to be digestable to real prog-lovers I suppose, we always included too many elements which are actually illegal in that scene :-)
Nonetheless Rush, maybe also a bit of Saga or Marillion, may have been of influence in the early days of the band. Actually Rush was the one band we all equally liked, so I am sure on Paradoxes/Flood youīll hear some of that influence. As for Pallas I didnīt even know they existed until we played with them on a festival sometime in the 90ies. Also I didnīt know any of the other bigger bands in the "second league" of progressive music, such as Pendragon or IQ, just had never heard of them. This is not to say anything bad about them, not at all actually, I just didnīt know this scene exists, I was not aware of it.
I didnīt even know the term "progressive rock" before it was put on us as a label when Paradoxes was reviewed in the German Rockhard magazine. That was before we had a record deal even, as said above it was a self-financed album, and actually it was after this review in Rockhard had been printed that we got offers from record-companies. And thatīs when we were introduced to this entire prog-scene (or "symfo-scene" as they called it in Holland). Before that we were just another rockband in the local club-circuit.

So personally I never was much of a prog-fan, there was some bands in that genre I really loved, such as Rush - and in particular It Bites - but there was bands/musicians in other genres I liked equally. Iīve always been a fan of classical songwriters such as Billy Joel or Sting, I admire good pop-musicians like letīs say Nik Kershaw, Nerina Pallot or the early Allanis Morissette, I am fascinated with composers like Astor Piazolla, thereīs many things in Jazz which I like, as there is metal-bands, actually thereīs far too many to mention. By the sober look at it, all these categories mean nothing to me at all, thereīs just music that touches me, and there is other music that donīt. And this doesnīt say anything about good or bad music, if such thing exists at all. To my view at things, real music - meaning truely inspired music - is just an emotion that materializes into a composition and from there into a performance.
As a listener, if youīre sensitive to this particular emotion, it will resonate in you and this is why it touches you. And if youīre not sensitive to this emotion, youīll feel nothing at all. So the same piece of music which may be the most brilliant song ever to one person, may sound totally irrelevant to somebody else. Itīs got nothing at all to do with quality. In general I believe music is no sports, itīs not about competition. If a piece of music just makes one personīs day somewhere on the planet a little bit brighter, then itīs already fair enough. I donīt think music needs any other legitimation than that. And who cares if a song is simple, or difficult, or heavy, or moody, sweet, or whatever else; itīs gotta be touching, to sombody somewhere, thatīs all.

At least thatīs how I see it, and thatīs why I cannot even relate to all these categories music is put into. Music knows no limitations, so why invent them? As a producer I equally enjoyed working with top-notch classical musicians such as the Ahn-Trio, as I enjoyed working with a Blackmetal bands like Ancient Rites. By category they could not be further away from each other, but still they have so much more in common than there is things that sperate them. Itīs all just different dialects of the same language which is shared by all musicians.

What is your experience with the music industry and the internet prog scene?

As for music industry, I suppose I said enough about it already, but to sum it up, in a nutshell I believe itīs like getting pest and cholera on just one day. In general, the combination of art and business has never been a happy marriage, that goes not only for music.
Not everybody in music-industry is a bad person off course, itīs a business so you cannot hold it against them if they have an eye on the profit. What I donīt like and donīt consider fair, is that the artist is by far on the lowest position of the foodchain, before heīll earn a dime everybody else got his dollar already, I just donīt think itīs right that way. Musicians are driven by idealism, by enthusiasm for their music, you seldomly encounter one whoīs also good at business issues. Record-companies make use of this naivity. Itīs a bit like a 15 year old virgin coming from the countryside into the big city, meeting her sugardaddy. She believes heīs the love of her life, but at the end of the day she ends up as a prostitute working the streets.

This is a bit of drastic metaphor off course, but you get the idea. What I mean is, that music actually is pure and innocent, but once itīs dragged into the world of real business (and with "business" I explicitely do not refer to small specialised labels run by music-enthusiasts which off course do exist as well, I am about real record-companies) all innocence is lost immediately. Music is just not supposed to be a "product". At least not in a perfect world that is...

As for myself, as a musician I donīt mind much even, because except for a short period by the mid 90ies I never had to earn my living on running a band, as a producer I am a bit higher on the foodchain so itīs a different situation. But I often feel sorry for the musicians I work with when seeing how little they get back financially for all the effort they put in. Itīs them doing 95 % of the work, but itīs others taking 95 % of the money.

And as for my experience with the internet prog scene, the only true and honest answer is, that I donīt have any.



Is any of your members involved in any other bands or projects ?

No, as for the rest of the guys not, or at least not seriously. Moschus is running a Led Zep coverband for a decade already, they play a couple of gigs every now and then. As for myself I am involved into somebodyīs album more or less all the time, so actually I am making more music nowadays than ever in my life. But just not with a band of my own anymore like it was in the days of having Everon as a fulltime band.
Not sure what the future brings in terms of that, I wouldnīt say itīs impossible that there will be another Everon album, but letīs say there currently is no plans in that direction. Wouldnīt know when to do it, and I donīt really feel the obsession to make one. But that may change, I donīt know, there just is no plan.

What is your plans for the rest of this year and next year ?

The next couple of months will mainly go to the Delain album. Itīs very intensive work, making of the album will come with a lot of travelling, it involves recordings with a real orchestra which will probably take place in Berlin, recording and mixing probably in Sweden, so Iīll be away from home for quite some time it seems. Besides that I have some filmmusic work to do, and also I work with an Italian musician on his album. So thereīs a lot in the pipeline currently, as for what next year will bring I have no idea yet. I am not really good at planning far into the future, I just take it as it comes.



Anything you want to add to this interview ?

Probably not, I suppose I said more enough already, so Iīll have mercy on you and just shut up!
Thank you to Oliver for this interview