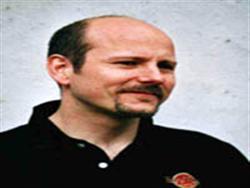 Apogee is one-man band from Germany. Arne Schäfer plays all the instruments and the vocals. Although the thoughtful lyrics feature in the music, there are very good instrumental textures on the background. This combination makes the music interesting.

I got in touch with Arne for his story.
########################################
Very little is known about you so please tell us what made you start Apogee. Do you also have any background from any other bands/projects before you started Apogee ?
Apart from my work with my full band
Versus X
I also perform as a solo artist under the name of Apogee. Before Versus X I played in several Jazz Rock Bands and later in a new wave band called Vague Venture, which were the precursors of Versus X. While playing in several bands I simultaneously recorded solo songs since I was at the age of 15. These activities later became Apogee. Although the music style of Apogee is similar to the style of Versus X, there are certain differences. In Versus X our Keyboarder Ekkehard Nahm plays a lot of piano arpeggios and bass pedal sounds, which are not so prominent in Apogee songs. Instead there are more improvised guitar solos and symphonic orchestrations in the Apogee songs. In Apogee I am supported by Versus X Drummer Thomas Reiner, who plays the acoustic drums on the recordings. With Versus X Ekkehard Nahm is composing together with me and thus only some of my musical ideas are incorporated into Versus X songs, namely those which fit best with Ekki's ideas. However, Ekki tends to write much slower than I do and so there are usually still a lot of musical ideas left, which I use for Apogee songs.  
Your type of music is very special and not mainstream. Why makes this type of music your heart strings sings and/or what makes it so fascinating to you ?
With both Apogee and Versus X we try to actively avoid the beaten tracks of mainstream rock. Generally we try to compose in the same kind of spirit as the famous Prog bands did, like Genesis, Yes, Jethro Tull, Zappa, etc. Interestingly only few current prog bands do it in this way anymore. To my taste most of them have too much mainstream ingredients in their music and not sufficient really good themes, especially in the song type sections. I think the influences of Apogee and Versus X cover a wider range as those of most other prog bands in the current scene. We can sound a bit like Genesis or Jethro Tull, but at the same time like Zappa or contemporary classical or film music.

Over to your albums. Please tell us more about your first album The Border of Awareness from 1995
These recordings were partly made even before I played with Versus X. I used to put those songs on cassettes and distribute them to my friends before I got the opportunity to release them on CD at Musea. The first Apogee album is a bit of a best of album covering this phase of my work, but focussing on the longer and more progressive tracks.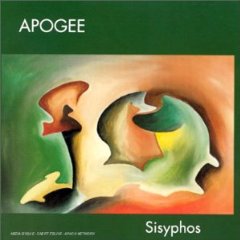 Please tell us more about your second album Sisyphos from 1998
This album still contains some older songs from the early period plus three lengthy songs I recorded after the first Album. This was the last Apogee album featuring sampled drums. After Sisyphos, the former Versus X drummer Uwe Voellmar played acoustic drums on the "Garden of Delights" album and on the latest Apogee album "Mystery Remains" the current Versus X Drummer Thomas Rainer plays the acoustic drums.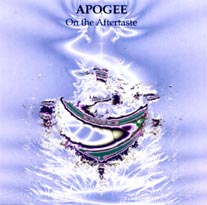 Please tell us more about your third album On the Aftertaste from 2000
Arne: This is a collection of songs from the period around the time of the "Border of Awareness" Album (1989 - 1995) , which I decided to release officially in 2000. It also contains one longtrack from the recordings for "Sisyphos" which was not used for that CD in 1998.

Please tell us more about your fourth album The Garden of Delights from 2003
This Apogee album was the first one featuring acoustic drums. It contains 4 longtracks in the 15 - 20 minute region plus one guitar duo in between. The material on this album is a bit more rock oriented than the others with some hints of wave style.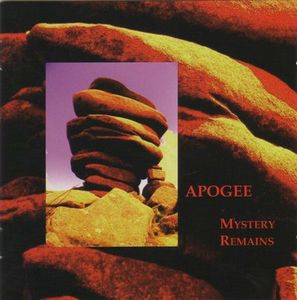 Please tell us more about your fifth album Mystery Remains from 2009
The concept of this album are mystical atmospheres reflecting the anticipation of what's beyond normal perception in an abstract sense. Not all information the human brain receives through our senses is perceived consciously. A huge amount of impulses are reflected by subconscious feelings which cannot be put in words. Musically this album features many orchestral sections with very colourful instrumentation throughout.
How is your creative process from coming up with a theme/riff/idea to you get it down onto an album ?
Usually I collect ideas, riffs, and themes (on piano, guitar and vocals) over a period of several months by recording them on a mobile recorder until I select those which I feel should be considered further. These pre-selected ideas I convert to midi files and, when there is a larger block of time available (I am not a professional musician), I develop the "Red Line" of a song around the best of them. After the basic concept of a song is consolidated, I develop a draft of the instrumentation using midi technology, sample sounds and draft vocals. This "pre-production" I send to Thomas, who arranges the final drum parts and records them via multitrack technology. On basis of the acoustic drums I record the bass, guitar and final vocal parts. After the recordings are finalised I do the mixing and mastering of the tracks.  
Just to give those of us who are unknown with your music a bit of a reference point or two: How would you describe your music ?
Classic progressive rock composed in the spirit of the 70ies but avoiding obvious mainstream elements, complex in structure but still based on song structures extended by longer instrumental parts, using elements like odd rhythms, breaks and advanced harmonics (modulations, key changes, etc.). The lyrics mostly abstract and associative in nature, comparable with Jon Anderson's lyric style on Yes' "Close to the Edge" album. The lyrics also often contain elements of natural science (e.g. chaos theory, the mystics of quantum physics, origin of the universe).  
What is your experience with the music industry and the new internet music scene ?
For not so well known bands, the internet provides great opportunities to reach potential fans all around the world and to sell our CDs via on-line shops. Also the decreased CD production cost allow even small bands to create an almost professional product which can be distributed via internet on a small scale basis, but still internationally. Apogee and Versus X albums are distributed by the French label Musea, who have local representatives in many countries of the world, including USA and Japan. We do separate contracts for each CD and always have the possibility to choose between two alternatives. To produce the CDs ourselves and only let Musea do only the distribution or to let Musea produce the CDs and also to distribute them. The latter alternative bears no financial risk for us but the corresponding royalties are also relatively small. When we do the CD production ourselves we get much more for each CD but then we have the financial risk to produce the initial 1000 copies. Of course for the large scale music industry these are hard times. All the illegal copying and music downloads decrease their profits considerably. This again is bad for those who are depending on earning their living on CD sales. But for small bands there are much better chances now to sell even music which has low commercial potential.
Are you involved in any other bands or projects ?
As described above mainly Versus X Apogee. Rarely I also do recording projects with other musicians.  
What are your plans for the rest of this year and next year ?
Versus X will play four concerts in Germany and Belgium in Autumn and Winter and after that we will work on new songs for the next album. With Apogee we already have recorded some 40 minutes of new music and another longtrack is presently in the works.
To wrap up this interview, is there anything you want to add to this interview ?
Thank you very much for providing us the opportunity to publish an interview on the Progarchives website.
Thank you to Arne for this interview

Apogee's PA profile is
here
Versus X PA profile is
here
Apogee's homepage is
here
Versus X homepage is
here