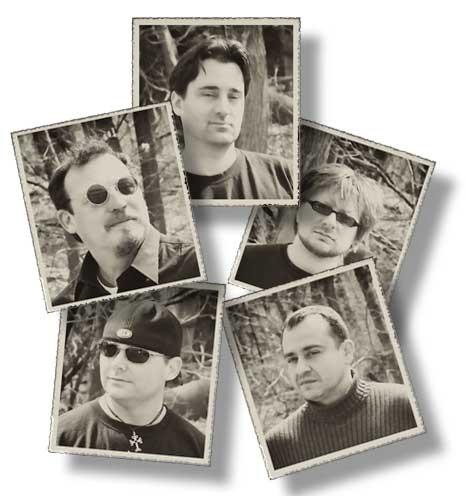 US band Elysium Theory was formed in 2006 by Tim Reid (guitars), Benny Reyes (keyboards), Jeff Fister (bass) and Ted Feeney (drums, percussion). The band states acts such as Porcupine Tree, Pink Floyd and Riverside among their influences, and started to explore a sound of their own from these and other influences in their first few years.

In 2009 Dan Peterson (vocals) joined the band, and not long after they started recording material for a future release. Elysium Theory issued their debut album Modern Alchemy in May 2010.

I got in touch with the band and Tim answered my questions.
---------------------------------------------
When and where was Elysium Theory formed ?
Ted Feeney, Benny Reyes, and myself(Tim Reid) were the original founders. I answered an online ad for guitarist and met Ted and Benny outside of Woodstock, NY. Originally we were going to get together to just jam. The chemistry was immediately apparent. After three sessions we knew we had something special. A year later Jeff Fister joined us on Bass. We went through a lot of auditions for singers over the next two years. We settled on a singer who unfortunately became ill prior to our first show. Jeff called in a favor from a local singer(Dan Peterson). Dan performed with us at our first show. The response was so overwhelmingly positive that he immediately joined the band. The rest is history.
Did you have any background from other bands ?
Everyone in the band had worked in original projects prior to ET. None of us had experienced any commercial success. We agreed that ET would be about creating music that we enjoyed and not chasing after the latest trends in music.
Is any of your members involved in any other bands or projects ?
Currently ET takes up all of our time. I worked briefly with a producer/songwriter recording guitar parts but nothing serious.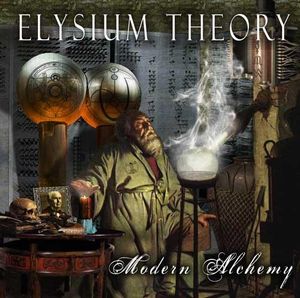 Please give us your long or brief afterthoughts on your only album to this date Modern Alchemy.
"Modern Alchemy" was a learning experience. We bought all of our own equipment and recorded and produced the CD. We did this out of necessity because local studios near Woodstock are VERY expensive. Progressive Rock is not a popular style of music in the states and getting anyone to financially back us in a studio was unlikely. After we recorded the tracks we enlisted a local engineer to mix the CD. Considering the fact that none of us have had prior engineering experience, I'm quite pleased with the results. That being said the next album will be done in a studio.
How is your writing and creative processes ?
We really don't have a single procedure for writing. Sometimes we bring a rough idea into practice or an entire fleshed out song. The one thing that I love about this band is that whenever I have a preconceived notion about a song, someone will challenge it and infuse it with something unexpected. I think everyone having a voice during this process is the single reason why the songs are so diverse.
How would you describe your music to those here who are unfamiliar with your band ?
Tension, release, drama, resolve, a rollercoaster that takes you up and down. Sonically the music seems to straddle Progressive Rock and Progressive metal. Someone once described our music as "larger than life". I thought that always summed it up.
Is music your main occupation or do any of you have daytime jobs outside the music scene ?
We all have day jobs. Dan and I are teachers. Benny and Ted are police officers. Jeff is a land surveyor. Definitely not your typical group of musicians.
What is your latest update and your plans for this and next year ?
We are busy promoting "Modern Alchemy" online and at shows. We have the next album about half done and hope to have it written and recorded this spring. It is shaping up to be a massive sonic ride.
To wrap up this interview, is there anything you want to add to this interview ?
Just that we want to thank our fans around the world for keeping original music alive. Thank you for your support and we look forward to meeting you in the future!
Thank you to Tim for this interview

Their PA profile is here and their homepage here