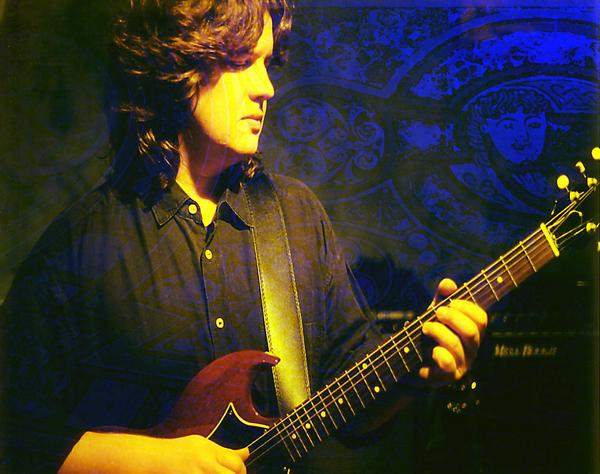 The German project Eureka is the creative vehicle of composer and multi-instrumentalist Frank Bossert.
Eureka has so far released four albums. The last album Shackleton's Voyage won Frank a lot of praise. I got in touch with Frank for the Eureka story.

#######################################################################
When and where did you set up Eureka ? Were you involved in any other bands before you started up Eureka ?
I started a school- band with my friends and that was the beginning of it all... Learning to play, to team-up, to overcome disastrous gigs in front of the entire school, getting better, getting rid of the ones who were not - it ended up in a great band called "Pyromantic". I played bass and sang - we tried to sound like our heroes - looking back I dare to say that we were pretty good for our age - we played the big clubs of Hamburg in our beginning twenties - a great time!
After we split I tried to keep on going but the search for the right mates frustrated me after some time - so I decided to work for myself a while because I hated to mark time. I began to set up a studio and worked on music that was totally different from what I had done before. I was mixing Celtic folk and progressive rock elements and felt like an alchemist! I was so happy with the music that I decided to make an album on my own risk and that ended up in the first Eureka CD. It was released at the end of 1997.
Please give me your (long or brief) thoughts and low downs on......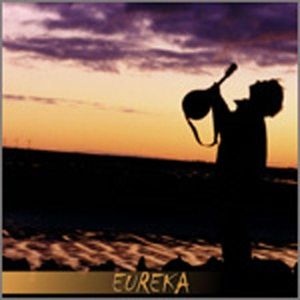 Eureka from 1997
On "Eureka" I tried to create something that sounds very similar to "Shackleton's Voyage" but on a lower production level. It was in fact an eight track production recorded with limited technical facilities. I still like some of the tracks and I'm reworking two of them for a sampler at the time.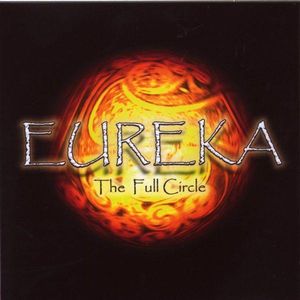 The Full Circle from 2002
The second album "The Full Circle" had a very special concept. I tried to arrange the songs and tunes without normal drums and used a wide range of percussion instruments. I wanted to reach an almost equal power with medieval drums, world and concert percussion. It was a very time capturing, intense work and the sound of the record is very unique - besides it features some of my best compositions like "Highland Sun", "Tempus Novum" and the long track "The Full Circle".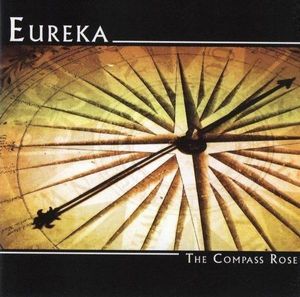 The Compass Rose from 2005
"The Compass Rose" had the same concept but was recorded with the members of my life band of that time (between 2003-2005). Although there's also some great material on this one the record suffered a bit from the circumstances of the recording. The singer Claudia was still my girlfriend at that time and she made a "tragic theatre" of the recordings. We split shortly after that what eased up my work beyond words.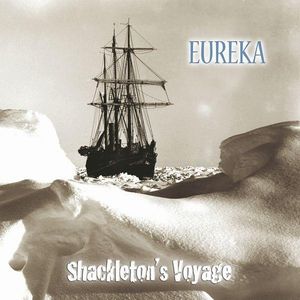 Shackleton's Voyage from 2009
It happened in 2000 that I saw a documentary about the journey of the "Endurance" and decided that this would be my topic if I ever would make a concept album in my life. Due to the fact that I was in the middle of the production of my "Full Circle" album I stopped thinking about it. In 2008, after two troubled years spent with court cases concerned to my ex-girl friend I began to work again and at this point the idea of the concept album appeared again. It seemed the right thing to do now. It also had a random parallel to my life at this point - it's all about finding a new goal after failing!
But besides of the psychological aspects it is all in all a giant adventure story. I did the music from scratch - following a storyboard that I made for this record. During the work on the album I decided to bring in some guest musicians that I'd liked to work with for a long time - Billy Sherwood, Troy Donockley, Yogi Lang and Kalema - it was great fun working with them and they really make "SV" a special one - possibly the best I've done so far.
What is your/Eureka current status?
I'm currently working on the first Eureka sampler called "Silverwork". It will feature 15 tracks - one third of them re-recorded and a brand new track. I'm trying to make it a "treasure chest" for everyone who likes the music of Eureka and it will help me to concentrate on my new band project "Taurus" because it closes a first chapter for Eureka.
What is the lyrical topics on your albums and how is your creative process from coming up with a theme/riff/idea to you get it down onto an album?
The topics of my lyrics are very diverse. Eureka songs tend to have historic or mystic topics that fit to the music - the lyrics I'm currently working on for Taurus are much more circling about present things happening in my real life and the world around me. "Animated World" for example is inspired by a boy running amok in Germany in 2009.
The creative process for new music could not be more diverse than it is in my case. It can come from any instrument I play - it can be a riff, a melody or a lyrical hook line for a song - there's no formula for me, not even a favoured instrument - pure adventure!
Would you agree with the description of your music as Kate Bush meets Peter Gabriel or do you disagree?
Sounds good - but I have heard so many descriptions from people around the world...I think it is close to the point that we should say it sounds like Eureka :-)
Is Eureka yourself & hired studio musicians or is Eureka a regular band?
There has been a time when I tried to make it a band when we played live for about two years - but honestly - it is working better as my solo project with guests coming in for the albums!
Your label InsideOut got into difficulties in this SPV bankruptcy last year. How did that affect you and what is your current label situation?
It had no big impact on the marketing of the Shackleton album because it was all done before the collapse but it looks like InsideOut just exists now as a brand of their new partner Century Media, and their direction is more focused on prog metal. At the moment my current label is Tempus Fugit.
What is your experience with the music industry and the internet prog scene?
It's hard to see anything positive in what is called the "music industry" - I'd like to have my joker for this question! I think the internet prog scene is a nice community!
Your most recent project is called Taurus. Please tell us more about this project.
Taurus is planned to be a power trio. Currently I am working with my drummer Steve Hanson on new songs for the first album in the studio. I am singing and playing bass and guitars (despite from a few keys and Taurus pedals). It's great stuff and a real pleasure to return to this kind of music. You should listen to the first tracks that we just loaded up on our
MySpace site
:  I'm very excited about this music and I can't wait to finish the album and play it live!!!
What are your plans for the rest of this year and next year?
The Eureka sampler "Silverware" is planned to be released at the end of the year and the Taurus album will be released in 2011 - stay tuned - it's worth waiting!
Anything you want to add to this interview?
Thanks!
Thank you to Frank for this interview