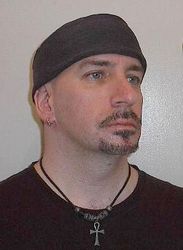 The Quiet Earth Orchestra looks like a title for a big band but is a one man project so far initiated by John Ludi from Chicago/USA. He's working on his album since around 1999 with some breaks here and there but 2008 has finally seen it brought to light. 

Grown up with progressive/art rock his music reflects this experiences and interests what also can be seen at the huge list of bands and artists which influenced him over the years.
John Ludi plays all the instruments and also provides the vocals which makes this album to a completely rounded piece of work fulfilling his appreciation of writing lyrics and composing modern prog music. (words by Rivertree)

I got in touch with John Ludi for his story.

--------------------------------------------------------------------------------------------------
Your biography has been covered in your ProgArchives profile so let's bypass the biography details. But why did you choose that name ?
I'd actually had that name lying around in my head for quite a while...probably since the late 90's.  It was from the movie The Quiet Earth, as opposed to the Genesis song (though I love the Genesis song).  The Orchestra bit came about after I had gone through about an orchestra's worth of various potential collaborators in search of other people who would be into contributing to the album.  Quite a few expressed interest and then just kind of blew it off, as musicians are wont to do.  It's sort of a bit of wry humor, I suppose.  

What is your musical background and were you involved in any other bands before you started The Quiet Earth Orchestra ?
I started singing and playing when I was about 12 or so.  A friend of mine in junior high school played piano and trumpet and was more or less a prodigy, and we started messing around making horrible little parody songs just for a giggle.  Around that time I borrowed the Bongo Fury album by Frank Zappa and Captain Beefheart from the local library...which was a revelation.  A further revelation was hearing the first King Crimson album perhaps a week or so later.  At that point I felt my muse awaken and I started taking music very seriously.
I obtained my first guitar, an SG copy, and started learning how to play lead lines before I ever learned chords...really working on speed and trying to sound like Fripp (though unfortunately I didn't focus too much on accuracy...and I have retained a lot of those bad habits over the years).
Around 1977 I also started listening to the English wave of Punk and was inspired by the rage and the politics, so I kind of dropped the Prog thing for a while in favor of music that I was more immediately able to play, and formed a terrible little basement band with a couple other early Punk fans...fortunately there are no records of this project as it was completely awful. 

My musical explorations continued and I stumbled upon the Ralph Records bands (The Residents, Renaldo and the Loaf, etc), which inspired me to start a band called Pliny The Elder, which lasted a couple years and recorded about 200 "songs" of widely varying quality.
After that dissolved, I decided that I needed a more accessible platform for my socio-political and philosophical notions, so I spent another 5 years in a band called Soft War, which was not unlike a blend of Midnight Oil, REM, and (at times) the Pixies.
After another year in a Minneapolis-based band called The Hate Gods (which was not dissimilar to Soft War), I decided to just become a solo artist.  I recorded several albums under both the names Tim Elder and John Ludi.  During the recording of a John Ludi album called Hell's Laughter and Heaven's Ache I started coming up with a lot of musical ideas that were of the extended-composition variety and started laying them down as part of what would eventually be the Quiet Earth Orchestra album.

Which bands were you influenced by ?
That is a HUGE list...there are literally thousands of artists who have inspired me..but specific to the QEO project, it would mostly be a lot of the 70's bands and related artists:  Emerson, Lake and Palmer, Genesis, Gentle Giant, Steve Hackett, Peter Hammill, Happy the Man, Jethro Tull, King Crimson, PFM, Renaissance, Van der Graaf Generator, Yes, all the usual suspects.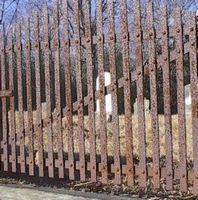 Please give us your long or brief thoughts on your only album The Quiet Earth Orchestra released in 2008. How would you describe the music ?

It's almost like a gothy symphonic prog...at least part of it.  I think the term "eclectic" would also apply.  The first three songs had been lying around for quite a while and have a certain uniformity of approach and sound, whereas the 2nd part of the album is a much more recent and diverse creation.  I am very fond of the album overall, but the one issue I have (that several reviewers were also kind enough to point out) is the absence of an actual band.  I would REALLY have liked to have recorded this with other people in the mix..especially a live drummer...and I tried to get a great many on board, but I think I did a good job with making do with my own range of skills.
I did record the album with a live band in mind...all of it could be played by just 4 people, including myself...but the idea of putting a band together at this stage is not really on the horizon for me.
There actually IS another QEO album called World Without Words, that is a collection of a bunch of instrumentals that I recorded around 1994 or so...it is not nearly as good as the self-titled QEO album, but it has it's moments.  It is more world-beatish than Prog.

Where can this album be purchased from and how is it's distribution ?

In theory it is still on CDBaby, but you can download it for free off of the main
John
Ludi site 
I currently have 7 albums up there for free download. I am following a "donationware" type of model, so if people like it enough that they would listen to it more than once or twice, it would be really nice if they donated something to defray the costs.

How is your writing and creative processes ?

How do they work?  It's hard to define...sometimes it is a lyrical idea that creates music around it, sometimes it's the inverse.  Sometimes it starts as a chord  pattern on guitar or keys, sometimes it is an improvisation around a drum pattern.
At times there are certain lyrical topics I want to deal with, and since I've written probably over a thousand songs over the years it is pretty easy for me to get a lyrical flow going in a poetic sense.

What is the latest updates and the plans for this and next year ? 
Not sure.  I recently blew the dust off my instruments and started practicing again and ideas have been coming to me once more...but whether they are in the Prog arena is hard to say right now.
I had announced my retirement from music about a year ago and I'm still kind of in that mode.  I was extremely demoralized by the fact that both the albums I released in 2008 were being "torrented" so widely...to the point where if only 10% of what I suspect was being "torrented" actually paid me what I would have gotten from CDBaby, I could have afforded to record at least a couple more albums and thus give the public more music to enjoy.  But at this juncture, even if I started recording again I may not ever release it...why bother if it is just going to be stolen?  That whole thing really kind of killed my recording career as it is hard enough to be an independent artist in the first place...especially if you are trying to do it on your own and you can't afford to pay to promote a project if you know you won't be getting anything back for it.

To wrap up this interview, is there anything you want to add to this interview ?
I would actually extend the last answer.  If there is anything I would like to tell the listening audience aside from the idea that the global economy is collapsing and they should be paying attention and preparing for it, I would say that if they have ANY love for the music they listen to and the people who make it...PAY for it!  Especially independent artists! 
Those of us who are not living in mansions and have to work for a living are going to be increasingly dropping out of putting out material if people are going to just keep stealing it from us.  I would love to put out another QEO album or three, but every album I put out takes a certain amount of life force out of me, and the added insult of having it digitally bootlegged just makes it not worth doing anymore.  I'd be better off busking in the subway.

A too familiar story these days, I am afraid

Thank you to John for this interview