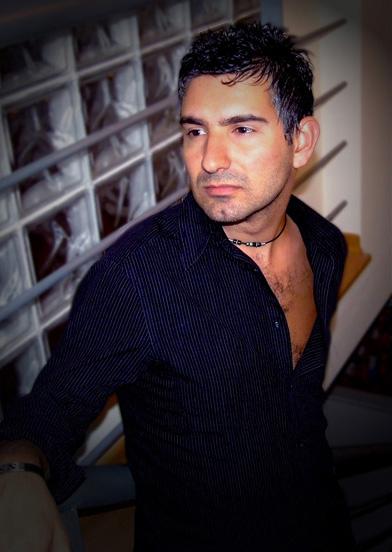 Hugo Flores is young Portuguese multi-instrumentalist that has a passion to compose and perform music. He is already a veteran in the scene with several albums under his own name, under the Project Creation name, Sonic Pulsar and Factory Of Dreams, interviewed by me in September this year. 

I caught up with Hugo Flores for the rest of his story.
----------------------------------------------------------------------------------------------------
You are a very active musician so it is natural to ask where you were born, your current life situation and what's your motivation for doing music. What motivates you and what is your ethos and musical philosophy ?
I was born in Portugal, at least that's what my mother told me (laughs) and lived near Lisbon most of the time. I always had a good ear for music, be it guitar or piano or singing or guitar…wait I said that already.
I started doing some mods on the commodore Amiga in the 80s, and that was my first approach to more serious music composition. I even contributed to some demos that were so damn popular in the Amiga Era. Those were precious years.
I later went to Belgium to study in the European high school and there I did many songs, had music lessons, and played occasionally for people and friends. Then I got in touch with synthesizers and music assisted by the PC. That's when the whole thing started and I think I must have composed some of the most orchestral and progressive songs I've ever done. Some were rerecorded for my new projects actually. I was 14/15 years old by then. I'm currently very active music-wise, otherwise I wouldn't probably be giving two interviews in a row for you guys (laughs).
My motivation is simply to experience new sensations, you know, and to feel better by doing so, simple as that. Feeling the power of a melody growing within a song is something unique. Feels like you're creating something new and alive.
Playing what comes to mind, making that melody evolve and having a piece that feels right from start to finish, but without thinking of the norm, that's my ideal.
You have four projects. Factory Of Dreams, Hugo Flores, Sonic Pulsar and Project Creation. Why four projects and which ones of them are still active today ?
Actually two now, Factory Of Dreams and Project Creation. Factory Of Dreams has been a driving force over the last couple of years.
About the initial two projects, these served as an formidable intros for what was to become FoD and PC. Sonic Pulsar's music turned into Project Creation naturally and my solo effort into Factory of Dreams.
There might be another solo album, I'm not saying that it won't happen. I have a set of songs that were crafted for that purpose. But for now, it's not in my plans to work on those coz that music doesn't really move me.
But you asked, why four projects or at least why two simultaneously. Well, even though there are similarities, and talking about PC and FoD, they're much different. PC is totally prog metal and within that project I can expand a song, experiment new sounds, and really be psychedelic when I want. If I did that often on FoD I would be compromising the band's main genre. So, FoD is more conservative, and stays within a specific style as mentioned. It's still prog, but also very metal and atmospheric, all with shorter songs than PC.
So, having different bands enables you to try different music, each on its own place.
Over to your solo albums as Hugo Flores. Please tell us more about your first album Hugo Flores from 1998
Both first albums were not officially released, they're a compilation of demos that I did, and my first attempts at making more serious and complete music.
But there are songs from that album that I still cherish today, such as 'The Unknown'. Actually I used that melody somewhere over the years. It's a fantastic song that follows me everywhere I go, and it's my own mentor when I need to think of a beautiful melody and atmospheric/mysterious music.
This album also had a few experiments with a more techno/dance music approach and I guess it still helps me to craft some distorted sounds or beats in my music nowadays.
Please tell us more about your second album Perspective from 1999
There's a song called 'Sons of the Stars' that is part of Project Creation's Dawn on Pyther, that is actually a rerecording of a song from 'Perspective'. I recall that I used more songs from this album on my new officially released ones.
'Perspective' is the title song, and I think I rerecorded it somewhere… now where did I put my keys (laughs).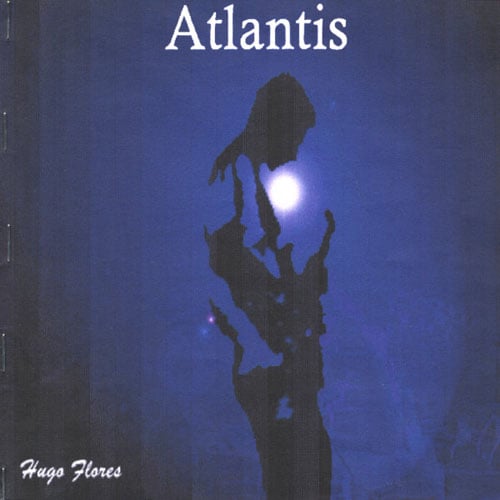 Please tell us more about your third album Atlantis from 2000
Atlantis is probably my first real conceptual album… well, not entirely, but the songs do follow a very specific path, with ideas that revolve around life, death, the ocean and civilizations. This was my first more professional release, backed up by Fossil Records.
You can find several melodies and music styles also present on my current projects.
Atlantis also showcases most of the subgenres of prog rock that I wanted to explore for the next years. It was my first attempt at making something that could find its way to the market. And it's funny because I've been rerecording several songs from that album. An example is a song that will be recorded for the 3rd FoD album, called 'Something calling me'.
It is a very honest and raw album, I would do lots of things differently now, but that's the beauty of it.
The album is currently available as a digital download on cdbaby.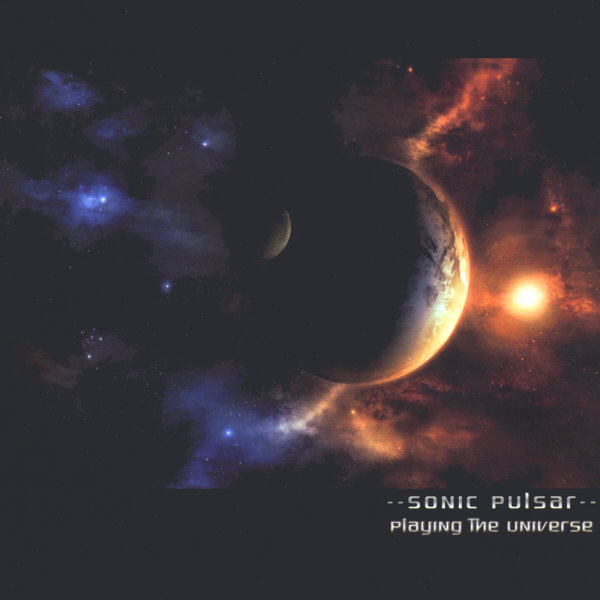 You then set up Sonic Pulsar. Please tell us more about your first album Playing The Universe from 2003
This was also available via Fossil Records and later I also did my own pressing of the cd. It's currently available at cdbaby, both as download and physical album.
Strong tracks on this album, and it benefited from a more professional sound than Atlantis. 'Radio Silent' the opening track is your more typical Prog rock song, with heavy synths, many rhythmic changes. 'Radio Silent' was actually recorded with the same mic and mixer that I still use today.
'Dreamscapes' is one more my favorite tracks ever. Even today I still think it's one of the best I've made.
This album also has a track called 'Wasted', if I'm correct, and it's actually a song that I did many years ago in my high school years. It was all composed on guitar, which differs from my synth usage today for that purpose.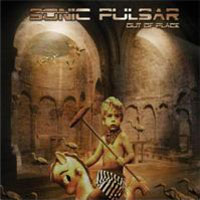 Please tell us more about your second album Out Of Place from 2005
Out of place is big. Huge concept, a prologue to Floating World, from Project Creation.
It's about the feeling on not belonging, of being an outcast and not being able to control things around you and not finding anyone similar to you. And despite this theme, it then moved over to conceptual scifi with tracks like a 'Chain of actions' and the huge 'I heard of a place called Earth', one of my favs.
Totally prog rock with a touch of modern stuff. This was released by Mellow Records.
I love this album, maybe not as much as my Project Creation, yea, but still in that vein. It's all about the passion to create a concept album, to make people think, it's huge really.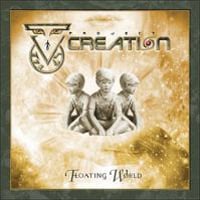 You then set up Project Creation. Please tell us more about your first album Floating World from 2005
It's a natural evolution from Sonic Pulsar. Sonic was basically me and Carlos. Nuno, bassist, was just leaving the project now, so, it was a good time to move forward.
It follows the tradition of Sonic Pulsar's Out of Place sound and concepts, but this time gathering much more musicians to play along, including Linx ex-Forgotten Suns, Paulo Chagas on flutes and saxophone, Fred Lessing, Vasco on guitars,…
This album is the first in as series of 3 albums, and it's all about a planet-like ship, with an atmosphere, a city with a normal day-to-day life. This vessel is travelling through space to find habitable planets and to develop new life.
It's epic, it's long, 14 songs with 'Returning Home' as the finale. This is a favorite track from several fans. There are memorable songs like Queops, Desert Planet, Floating World, among others. This is my first release on Progrock Records.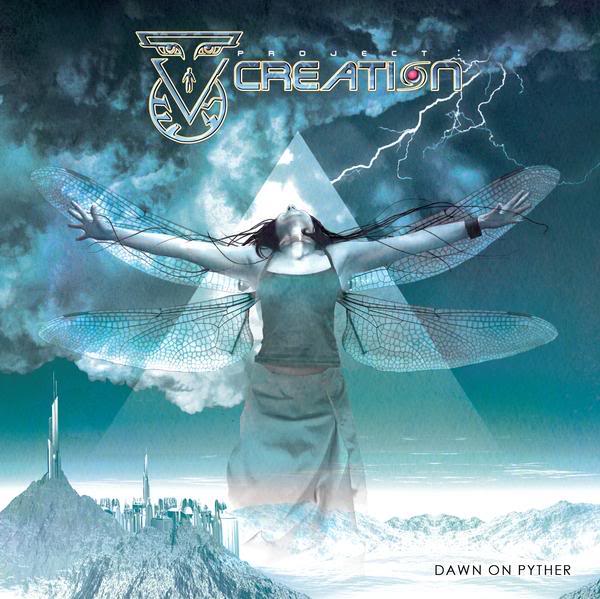 Please tell us more about your second album Dawn On Pyther from 2007
Dawn is ambitious in its sound and complexity. Stronger than Floating World, gathers more musicians including Zara and Paulo Pacheco, on vocals, from the band Unified Theory. Very progressive rock/metal album, complex, huge in scope and continues the story started on Floating World.
This time we follow this mechanical dragonfly on a journey across space, and we get to see life evolving on the newly created planet Pyther.
'Voyage of the Dragonfly' is a great song with heavy guitar riffs; the intro song, 'Dawn on Pyther', is epic and Linx's vocals are amazing to me.
Some people prefer it to Floating World, others prefer the honestly of the first album. You know when you start something new, it's different, original, and when you make the sequel you instinctively try to make it better. That's what I mean about pureness and honesty, it's not in the bad sense of it. Overall I may prefer the heavier sound approach on Dawn than on Floating.
And then you started Factory Of Dreams which is covered in
another interview
. Looking back, how would you describe the music in your four projects ?
Factory of Dreams is a much more focused band in terms of genre as we saw on the first interview. Still very prog in essence, but focuses more on pure modern metal and Dark atmospherics. Sometimes you can even describe it as Dark atmospheric metal or remember the 80s synth pop movement? Call it synth metal.
All my albums have this very strong synth approach, heavily orchestrated music, edgy guitars and very bipolar and sometimes dramatic; you can have aggressive guitar passages and in the next moment I can capture the essence of the song's melody and transpose it to a piano piece or a more ambiental section. Depends on the theme that is being addressed on a specific track.
It's great to make this kind of music, and that's what I do naturally.
I understand you are now concentrating on a new Project Creation album. What can we expect from this album ? Besides of this new album, what else are you planning for the rest of this year and next year ?
The next Factory of Dreams is now consuming my time, and next I'll have to focus on the 3rd PC that will require lots of work. But now, I wanna complete the mixing of Fod's album.
Oh, the Single is out! Go to
here
To wrap up this interview, is there anything you want to add to this interview ?
Come join our community on facebook, myspace, reverbnation, iTunes. Send us your comments, share the music and buy the albums.
Thanks again for a great time!
Links
Thank you to Hugo for this interview