Michel Delville is a musician, writer and teacher born in Liège, Belgium, in 1969. He has been performing and composing alternative music since the mid-1980s.
His most recent projects and the reason why he has come to my attention is the Doubt & The Wrong Object projects. 
I caught up with him for his story.

--------------------------------------------------------------------------------------------------------------
Michel, what motivated you to start with music when a job in one of Belgium's many breweries would probably be a wiser choice ?
I began to study music at an early age, then stopped playing for a while. I became involved in various short-term projects in my late teens. One thing leading to another, and after several years of frustration due to the difficulty of finding musicians who could play my tunes _and_ improvise on them, I eventually met people who were willing and able to play the kind of music I wanted to hear in my head. The beer factor was never neglected though, especially after the gigs (LOL). Fortunately, thanks to Alex Maguire, whose sextet I joined in 2007, the Belgian passion for beer and the music met in a release entitled "Brewed in Belgium"!
You are active in many bands and we have to start somewhere. Let's start with The Wrong Object. The first album was All Hands On Drecks from 2001. Please tell us more about this album.
All Hands on Drecks was the very first self-produced album recorded by The Wrong Object a decade ago. At that time, the band featured a female singer and only one sax player. I am now the sole survivor of the original line-up. It was my first attempt to emulate the jazzy side of Canterbury prog rock. But looking back on it, the music was indebted as much to Portishead's hypothetical "Bristol School" as to Hatfield and the North and The Soft Machine and the equally hypothetical Canterbury School. We were also playing weird Zappa covers alongside our own repertoire and this has led to several Zappa-oriented side-projects over the years.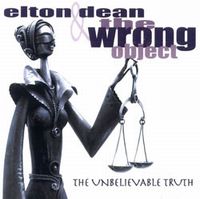 You worked with the late Elton Dean on the first album The Unbelievable Truth in 2006. How did this cooperation come about and please tell us more about this album.
The Unbelievable Truth coincided with the birth and stabilization of the "second wave" of the Wrong Object, which lasted from 2005 to a few months ago and integrated two extraordinary jazz musicians: Fred Delplancq on tenor sax and Jean-Paul Estiévenart.
Even though I continued to write 90% of the material, the music clearly veered in the direction of electro-jazz. An early demo, which I was daring enough to send to Elton Dean, led to a series of phone calls at the end of which I persuaded him to join us and be our guest. We exchanged charts, I wrote some music especially for him and we developed a special set as a side-project. This collaboration generated a lot of interest and we were planning to go on tour in England, Holland and France. Elton's ill health and untimely death put a sad spin on one of the band's most promising collaborations. It also put an end to a burgeoning friendship with our favorite softmachinist. The last time I listened to this album – which was recorded without a single prior rehearsal - I still cannot believe how well Elton played and how well the musicians responded to each other, reading each other's minds as if they'd played together for a long time. One could see and hear that Elton felt very comfortable improvising with the band. I still remember driving him back to his flat in Paris while we were listening to the console mix in the car – he had a smile on his face and declared himself pretty happy with results. The rest is "history" … Elton was a true genius - just listen to the recent Soft Heap live release, Al Dente. Amazing stuff. Unlike that of most free improvisers, with the exception of Coltrane and a few others, his style was always meaningful, conversational and eminently lyrical.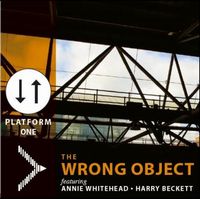 This album was followed by Platform One from 2007. Please tell us more about this album.
Following The Unbelievable Truth, which generated countless rave reviews and initiated a ongoing and extremely fruitful collaboration with Leonardo Pavkovic at Moonjune Records – a brave, intrepid fighter on behalf of alternative music - the band became more confident and I got a phone call from our good friend and supporter Danny Mathys who told me that a gig with Harry Beckett and Annie Whitehead was only "one phone call away". He was right and this led to Platform One, a live CD featuring original material written by Annie, Harry and myself. It was definitely a jazz release and it found a safe home at Voiceprint Records (as part of the Jazzprint series).
It was really easy to play with Harry and Annie. They are both wonderful persons as well as amazing musicians. Annie and the band played some UK dates the year after the CD's release and we were also both involved in the "Comicoperando" tribute to Robert Wyatt a few months ago. Sadly, Harry passed away this Summer; he was a good friend and I miss him very much. He had developed his own distinctive style while remaining able to adapt to and shine in any situation as he was equally at ease playing free jazz, swing, electro-jazz, reggae or dub. A true maverick and a true gentleman!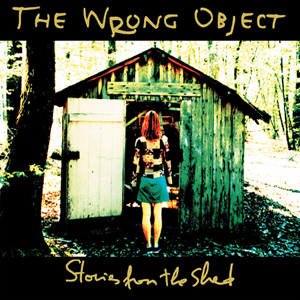 The so far last studio album is Stories from the Shed 2008. Please tell us more about this album.
First I have to confess that I was not trained as a jazz musician and that the band's turn to jazz in the mid-2000s took me by surprise. Luckily enough, the jazz press liked the records and we felt invigorated and confident that we should follow our instincts and intuitions independently from any commercial imperatives. This being said, Stories from the Shed  (2008) marked a return to the more Canterburyan prog models of the early days of The Wrong Object and some earlier projects of mine. We even considered adding some vocals at some stage. When some fans come to me and tell us that they consider it as a new "Canterbury classic" it makes me feel that we've accomplished something worthwhile.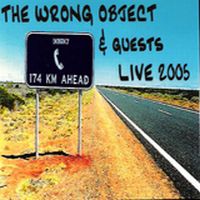 The Wrong Object also have some live albums out. Was/is The Wrong Object more a live band than a studio band ?
The Wrong Object is and was always a live band, We like to create new pieces and find new arrangements for them in a live context. We have played in many different countries and, to say the truth, are more on demand abroad than within Belgium, although the Belgian media have recently showed signs of acknowledging our existence.
When we're on stage, we never try to reproduce the same arrangements, even familiar pieces become almost unrecognizable at times. On the other hand, recording in the studio remains fun, comfortable and interesting; Also, the Stories from the Shed sessions also gave us an opportunity to experiment more extensively with (live-in-the-studio) electronics.
Another thing we continue to do is to invite musicians to join us on stage – the method is very simple: we send each other charts, meet a couple of days (if we're lucky) before the gigs and start to play each other's material. In the last three years or so, we played with Alex Maguire, Ed Mann( ex Frank Zappa band), Stanley Jason Zappa, Frank van der Kooij (was also played with Hugh Hopper and makes an appearance on Platform One), Chris Stassinopoulos, Robin Verheyen, Marc Mangen, Bart Maris, Steven Delannoye and a few others.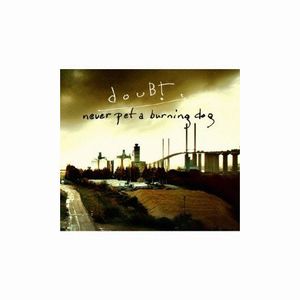 douBt is one of your latest projects. Please tell us more about the so far only album under this name; Never Pet a Burning Dog from earlier this year. How was it to work with Richard Sinclair ?
douBt is a "power trio" featuring Alex Maguire (Hatfield and the North, Elton Dean, Michael Moore, …) on keyboards, Tony Bianco (Dave Liebman, Evan Parker, Paul Dunmall, …) on drums and myself on guitar and electronics. The idea originally came from Leonardo "Moonjune" Pavkovic. Never Pet a Burning Dog was recorded in two days under the auspices of Beppe Crovella, at his Electromantic Studio in Northern Italy. We only used first takes. It was a wonderful experience which we're very keen to continue.
We toured Japan last Winter, played in Holland in the Spring and will be touring Europe in May 2011. We are also getting ready to perform in the US a little later. The international press has been very supportive, and we are working on a new album to be released at the end of next year. For me, working and touring with Richard Sinclair – who graced the record with his unique, ethereal vocals - was in many ways a confirmation of the huge and liberating importance of Canterbury prog jazz, and especially Hatfield and the North, which remains my favorite prog band. Richard was a guest with douBt but we also had a chance to perform Richard's own songs. Of course Alex and Richard already knew each other very well since they were both part of the Hatters' reunion a few years ago. 
You also have numerous other projects and a rumored solo album on the go. Please tell us more about your other projects.
The solo CD is growing "organically" – it's too early to describe its overall "aesthetics" but it will be very eclectic and I'd like to invite many of my musician friends and allies to contribute to the album. There is too much going on at this stage for me to try and finalize this solo project.
The compositions for the new Wrong Object studio album are ready to be arranged and recorded – the new line-up comprises a keyboard player and there will be some sung parts as well. And douBt will also release something new soon (stay tuned!). I continue to perform with Markus Stauss's Trank Zappa Grappa in Varèse. There are rumours that the Comicoperando ninetet will be booked by Summer festivals next year.
I'm about to record a new album with Tony Bianco, which is very exciting. Beppe "Arti e Mestieri" Crovella and I are also keen to go into the studio next year. I've also joined the international collective 48 Cameras, which is working on a new album due to be released in 2011.
As a guitarist, you have been compared to Terje Rypdal and your music is pretty close to the Canterbury scene. How would you describe your music ?
My musical efforts are geared towards a synthesis (which, hopefully, is more conflictual than fusional) of all the historical models I have interiorized and many recent influences which range from Amon Tobin and Squarepusher to Dave Douglas and Radiohead. As for my "style", it has often been compared with that of other guitar players such as Zappa, Rypdal, Torn or Fripp but more often than not my solos are clearly inspired by non-guitarists. 
A technical question near the end of this interview. What is your favorite guitar and why ?
I have always had a strong penchant for Ibanez. I cannot explain it – it's a question of sensitivity and touch and it's absolutely not related to sound. My main guitar (which I use as a guitar-synth as well) is a Roadstar II Series which has been completely customized and recustomized over the years …
What are your plans for this year and the coming years ?
I've got enough things on the boil to keep myself busy for a few years. In fact, I have to reject many interesting offers because I really need to concentrate on my "main" bands, not to speak of my life as a human being. This is all rather confusing and ironic, actually. I spent so many years looking for the right musicians to give shape to my ideas and now I can afford to be selective and "difficult" ... I cannot complain. It's rather flattering, I suppose. But it leads to difficult decisions, both on a human and a musical level.
I know this question is almost impossible to answer, but which of your many solo and band albums do you rate as your best and which concert is the best one you have ever been involved in ?
Right now, douBt's Never Pet a Burning Dog  is my favorite studio release. My best souvenir with The Wrong Object was an open air gig in Athens a couple of years ago. But then again I may be wrong and we've played many rewarding gigs.
Thank you to Michel for this interview

The albums I got by douBt and The Wrong Object is a real eyeopener, btw



Edited by toroddfuglesteg - October 09 2010 at 08:52