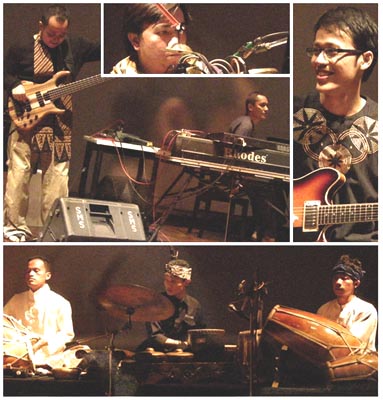 This Jakarta-based combo was formed in 1993 by Riza Arshad (keyboards) and Tohpati (guitars).

The band plays an unique blend of musical styles: with jazz-rock/fusion in its core, heavily influenced with Gamelan music, as well as another Indonesian musical forms, to electronica, psychedelia and various aspects of rock. 

Their two only international albums has been released through Moonjune Records and both are recommended. I got in touch with Riza Arshad for the story.
==========================================================
Your biography has been covered in your ProgArchives profile so let's bypass the biography details. But which bands were you influenced by and what does your name means?
A lot! It's difficult for me to specify only 10 or less or even more than that, but if I may say I have in mind at the moment are ELP, Yes, Genesis, Led Zeppelin, Return to Forever, Weather Report, any format of Miles Davis band, any format of Keith Jarrett's, early Pat Metheny's group, the Beatles after 1967 and many more. 'simakDialog' means to listen carefully to the Dialog
How is it to run a band in Indonesia ?
  Depends on which track you are in, if you are in pop/industrial music seems easily to run but you'd have 'so many similar sound yet type of music' as your competitors. If you are in 'cutting edge' kind of music less competitors, but less spectators, means there must be bunch of works you have to handle. Pretty much the same with in any other part in the world.
Your music is fusion/jazz with a mix of an Indonesian type of folk music called Gamelan. Please tell us more about Gamelan.
Gamelan is an orchestra of a collective of metal, wood, leather made instruments which has certain scale the way it harmonically arranged and sounds. simakDialog adapted only the way it sounds which represents gamelan ensemble, but it is not necessary by playing its harmony and scales.
You have five albums so far, three of them are not relased internationally, according to my information. Will the first three album get international distribution ?
I guess out if 3 only one album I might put out in the international distribution – the third 'trance/mission' – our first album that marks band's format and sound metamorphosed.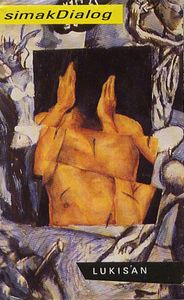 Please tell us more about your debut album Lukisan from 1995
Was completely big influenced of ECM style of music.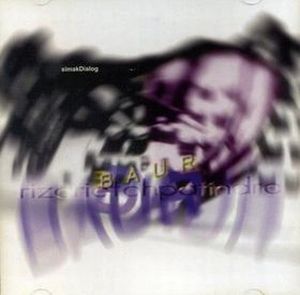 Please tell us more about your second album Baur from 1999
Still with heavy ECM style of music, but we had started to expand the way we compose all materials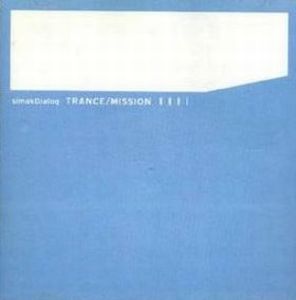 Please tell us more about your third album Trance/Mission from 2002
The beginning of a major significant change both format and sound of the band. We have started to commissioned sundanese kendang  to replace drums to make the band sounds more contemporary.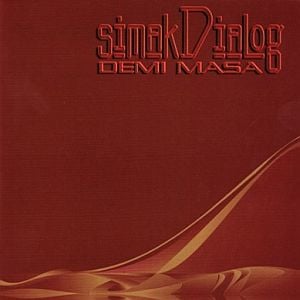 Please tell us more about your fourth album Demi Masa from 2009
It's the next chapter of 'patahan'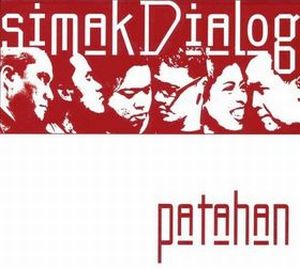 Please tell us more about your live album Patahan from 2005
It's the next chapter of the band's continuous changes mostly on composition/harmony issues
How is your creative processes from coming up with a theme/riff/idea to you got it down onto an album ?
We do a weekly rehearsal and workshop twice in a week 8months in a year just to try and figure out 'new thing'. If we think it might work - we continue to pursue the material to become a complete composition, if it doesn't we put it aside.
Just to give those of us who are unknown with your music a bit of a reference point or two: How would you describe your music ?
West meet southeast Asia, a progressive ethno jazz group – maybe
Your guitarist Tohpati has just released an album called Save The Planet through Moonjune. Please tell us more about this album.
He is such a talented player I ever meet in the history of this band. And well known as a talented session player as well. The album is great and depicts the involvement, contributions and influenced simakDialog has given and vice versa in 17years he's been joining simakD.
Besides of Tohpati and his solo album; are any of you Simak Dialog members involved in any other bands or projects ?
Adhitya – the bassist is joining a high demanded combo in the national music scene, all those three percussionist are busy musicians too both in traditional and contemporary music scene.
While I keep myself maintaining my involvement in underground music (particularly jazz) community
To wrap up this interview, is there anything you want to add to this interview ?
There is nothing can stop someone in sharing positive yet good things that coming from ones area to the world
Thank you to  Riza Arshad for this interview