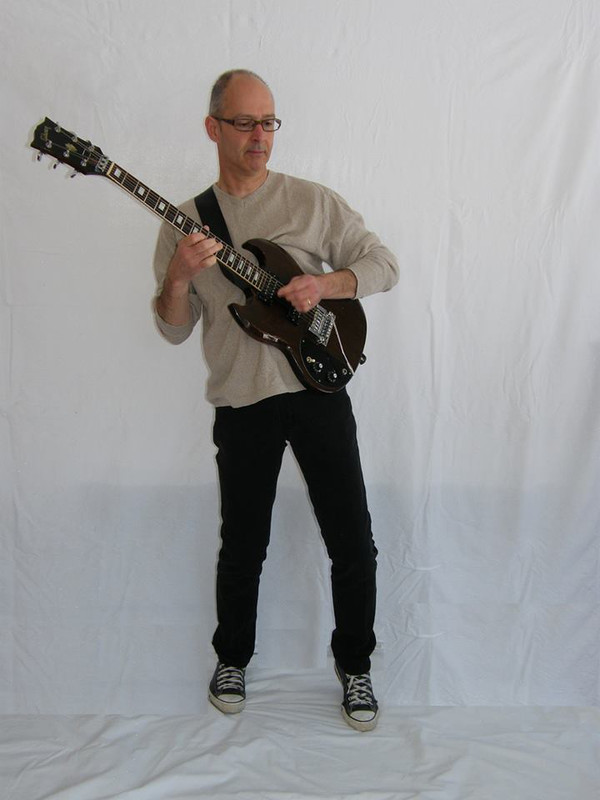 Dean Watson is a Toronto, Canada based multi-instrumentalist who was inspired by his mother at a young age while listening to her playing standards on the piano. Since then he has played everything from country to latin but prefers progressive jazz fusion and started his first progressive rock band, AirKraft, in the late 1970's.†
The rest is more described in this interview with Dean which I did some days ago.
~~~~~~~~~~~~~~~~~~~~~~~~~~~~~~~~~~~~~~~~~~~~~~~~~~~~~~~~~~~~~~~
Your biography has been covered in your ProgArchives profile so let's bypass the biography details. Which bands were you influenced by ?
Prior to listening to any progressive or fusion related music Ė many, many years ago, I was influenced by bands like Grand Funk Railroad, Black Sabbath, Captain Beyond, The Beatles, Cream and others. Then one day my older brother presented me with Todd Rundgrenís A Wizard a True Star. That changed everything! The formats of structure, complexity, not to mention synthesizers Ė it was so different and such a welcome change for me.
Up to that point, while I had studied formal piano training, the music I had really enjoyed listening to and playing was primarily guitar oriented. AWATS was primarily keyboard oriented and quite progressive. After the AWATS experience, ( and Iím still a complete Todd fanatic! ) came Genesis, Gino Vannelli, Gentle Giant, Yes, and a slew of other progressive acts.
When the fusion movement started I listened to bands like Return to Forever, Jan Hammer, Pat Martino and others. In thinking about my writing back then, I was writing material that was either progressive based or fusion based, but I never really knew how to combine the genres. Then along came UKís UK debut. Such a perfect combination of guitar and keyboard, jazz fusion and progressive styles all mixed together. Absolutely perfect! I found my niche!
Please tell us more about the band AirKraft which you were a part of in the 1970s
I had an idea to start my own progressive band. The idea was to play only original music, and we firmly stuck to that idea and never played a cover. But we quickly learned how difficult it was to retain an audience when they had no reference point to turn to Ė we had no record, no radio play, and being all original, the only way you could remember the song was if you had attended a previous gig Ė and we didnít get many. But it was a lot of fun, a huge learning experience, and hard work. This venture was short lived due to a lack of gigs, and revenue. We did create one vinyl 45 single Ė which we gave out at the odd gig we would play. I think each of us must still have a number of them left, all collecting dust in our basements!
You are a member of the band Where's The Nine. Please tell us more about the album Desensitized to Insanity from 2008
In late 2007 I contacted Barry Connors Ė who had played in AirKraft near the end of its tenure. I didnít realize at that time that he was still drumming, as many years had passed Ė and when we connected, and I found he still played regularly. For some fun, we had some initial jams decided to write some music. Desensitized to Insanity is the result of those writing sessions.
Unfortunately, at the time we started recording, we werenít thinking of ever releasing it and due to a lack of proper recording gear and recording knowledge, the drums were miked rather crudely Ė just really, to get the idea down. Then after, when we listened to the whole thing back we thought the music was pretty good and decided to try and get it released.
We contacted two labels who were anxious to distribute it. It actually did get up on I-Tunes and Amazon ( in its current state ) for awhile, I donít think you can get it now though. After some initial discussions we were told in order to do the music justice, it would be best to get the drums remixed. This turned out to be an enormous task, and in examining the results of our efforts, we realized that many things could have been done better, not just remixing.
The whole thing was a learning process for us. With that daunting task ahead of us, and because of other personal distractions, and also because I had seen Ron Eadyís artwork, I decided to start writing Unsettled. At this point in time I am not sure when, or if ever, D2I will get released. Not in its current format anyway.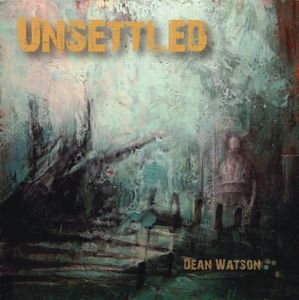 Over to your own solo career. Please give us your long or brief thoughts on your only album Unsettled, released earlier this year. How would you describe the music ?
I live far north of Toronto Ontario, in a region called Muskoka, in the little Village of Rosseau. This area is a tourist destination full of quaint little shops, boutiques, art galleries etc. One such resident owning a gallery there is Ron Eady. I had met him through mutual friends and one day decided to visit his gallery. When I saw his work, the textures, but mostly the dark emotion in his work, I was immediately intrigued. Shortly after that I had the idea of approaching Ron about doing a collaborative CD where my music would be showcased, as well as his art.
Being a progressive music enthusiast himself, he agreed and we selected his dark mysterious painting Ė Unsettled - as the basis of the work. I took a print of it home and used it for inspiration. How the painting actually played a part in the results of the music I really cannot say. I do know I kept looking at it when writing, or when having a writing block, and it was also my screen saver so it was always with me during the writing sessions. The end result turned out better than I ever would have imagined. The music is a combination of progressive rock and jazz rock fusion. Itís a bit odd to me that Iíve been labeled as a jazz fusion writer in all the forums, even at Progressive Archives.
Personally, I see myself as 50/50 prog/fusion type of writer. But then again, itís hard to step outside yourself and look back in, in an attempt to see yourself as others do. Itís also interesting from using Ronís painting for inspiration, that the music really isnít all that dark in nature, thereís quite a few happy bits too!
There was a good fusion/rock scene in Canada some years ago. Maneige and Sloche is two names held in high regards, just to mention two of many good bands. Do you see yourself as a part of this Canadian music tradition ?
Apart from the WT9 stuff, I have not released anything else prior to Unsettled. However I would like to think that perhaps years from now I might be looked upon as contributing to it.
How is your writing and creative processes ?
My writing process is extremely random. Sometimes I go weeks with no ideas, to coming up with ideas and scrapping them, to writing entire tunes in one afternoon. Generally speaking I was on a high through the writing of Unsettled and my output was greater than it has ever been. The spark for a tune can come from many different avenues. Sometimes in ways perhaps not considered traditional. For example, I like to take walks and I find myself coming up with beats that match the tempo of my footsteps! When I get that kind of groove going, I find it easy to come up with melodies and ideas over top. Quite often my ideas start with a beat of some kind. But like I have said, it is so random, it could be sitting at my guitar, or at the piano. If Iím having a writing block, I switch instruments and that quite often helps.
What is the latest updates and the plans for this and next year ?
Unsettled has been released independently by myself and is available through my Myspace page, and at CDBaby, with download capability and physical distribution available in other avenues like Amazon, I-Tunes, CD-Universe and other popular outlets. For this year I am wearing my salesmanís hat and focusing on getting this music to the people. That being said, I have started work on a second project with Ron Eady Ė another painting, this one is called Imposing Elements based on his painting of the same name, and I expect that to be released sometime in 2011, hopefully in the first half of the year. I have already written some music for Imposing Elements and it is progressing well. I may release some of it on my Myspace page in the near future.
To wrap up this interview, is there anything you want to add to this interview ?
First off I want to thank you for giving me the opportunity to do this interview. It means a lot to me. I would also like to thank anyone who has enjoyed Unsettled Ė either though listening to it in its entirety right from my Myspace page, or supported me by purchasing it. Itís people like you, who can help me spread the word about this music. And lastly I would like to give a big nod to Ron Eady who allowed me the use of his inspirational art for Unsettled. His work is truly remarkable. His works can be seen on display in Canada, the U.S. and as far away as China and Japan. You can see his art
online.
Thank you.
Thank you to Dean for this interview