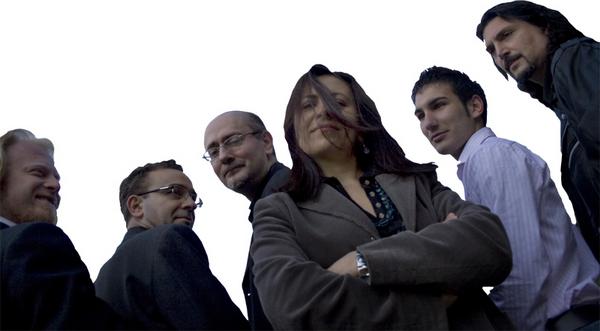 Plurima Mundi is a musical sextet: the leader is Massimiliano Monopoli(violinist), Grazia Maremonti(voice), Massimo Bozza(bass), Vincenzo Zecca(guitar), Pierfrancesco Caramia(drums), and Francesco Pagliarulo(piano). Listening to their music you will find bits of swing, classical, jazz-fusion, blues, and ethno-funk coming together as progressive rock. Vitality and energy are main ingredients of their creations, offering "a new renaissance, a search for new musical horizons which embrace technology."
I got in touch with Massimiliano for a short interview.
----------------------------------------------------------------------------------------------
Your biography has been covered in your ProgArchives profile so let's bypass the biography details. But why did you choose that name ?

Plurima Mundi just to give the music new kinds of languages

Were you involved in any other bands before you started Plurima Mundi ?

Yes in classical.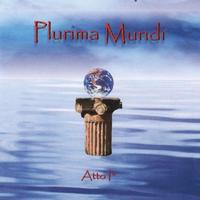 Please give us your long or brief thoughts on your only album (EP) Atto I to this date from last year. How would you describe the music ?

It is the first of a plan .The next one will be recorded in 2011.

You worked with Lino Vairetti from Osanna on one song. How did this cooperation come about ?

Lino Vairetti is a good artist,in any sense and he is a friend too.

What is the latest updates on your band ?

The last one was on the 6th august.You can see the photos in our webpage

What is the lyrical topics on your albums and how is your creative process from coming up with a theme/riff/idea to you get it down onto an album ?

They are the four elements :water,fire,earth,air

Italian Prog Rock has a large following now and there is a new generation of excellent bands from your country which is following on in the footsteps of Banco and PFM. What is your view on the scene and the new generation of bands ?

There are good bands that unfotunately not be succesfull because of the lach of advertisement especially in Italy

Where can this EP be purchased from ?

it's distributed by maracash records in europa and Usa and you can get it online on his site

What is your plans for this and next year ?

Another cd and several performance in north italy and france

To wrap up this interview, is there anything you want to add to this interview ?

Looking forward to having a performance in your country in order to let you appreciate our music and see you. Sincerely yours Massimiliano

Thank you to Massimiliano for this interview