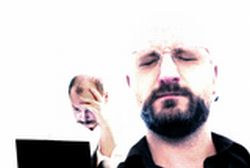 The Swedish band Carptree are lifelong friends (Niclas Flinck and keyboardist Carl Westholm) who in 1997 decided 'to combine good, and sometimes catchy, melodies with more dramatic and progressive arrangements.' In 2001 they released their self-titled debut to some mixed reviews. Some felt that they were a talented band, but others felt they relied too heavily on programmed synths. Their follow-up of Superhero in 2003, however, was a bit more accessible and appealed to fans of Genesis and Fish-era Marillion alike, while flirting with spacier textures in the form of Porcupine Tree.

Carptree has just released a new album and I got in touch with Carl and Niclas for the Carptree story.
-------------------------------------------------------------------------------------------------------------
Your biography has been covered in your ProgArchives profile so let's bypass the biography details. But which bands were you influenced by and why did you choose that name ?
Niclas: From early on it has been bands like Yes, Genesis… the first album I bought was Led Zeppelin. I still listen with much joy and pleasure to all of the classics. Every now and then a band or an album catch my attention. All kinds of bands and genres… I believe that all of them have something in common. It is the same thing I probably try to achieve myself. What it is – I don't know. Carptree is a combination of two things that together forms something. Abstract. That is the key to the name.
Carl: The name has nothing to do with influences or music to do at all, just a name... Carp was one suggestion when we needed a name, Tree but both were taken, and we did not want a word that acctually meaned anything, just a good word, so it ended up with Carptree.
What bands has narmally influenced most progrock bands? you know them allready without me saying don´t you? Of course exept the obvious ones I´ve been much in to Heavy Metal of different kinds and, in periods, classical music, mostly Russian and not to old.
Correct me if I am wrong, but Carptree in the studio is Niclas Flinck & Carl Westholm with No Future Orchestra as hired in studio musicians. Is this correct or am I wrong?
Carl: Yepp, Carptree is me and Niclas but I would´nt call the no future orchestra hired musicians, they are carefully pick among my good friends and musicians, they like the music, but are not at all prog musicians, or even, maybe with some small exeption prog listeners, so they don´t know the standard "prog way" of making music, that gives carptree a somewhat fresh approach without the clichés, at least the most obvious ones.
It´s also hard to called them "hired in" because they very seldom get payed....
They are of course to some extent involved in the process when the play or sing, I often ask for advices or there opinions, but I do no tat fell obliged to follow them, there is no democratic process in that meaning.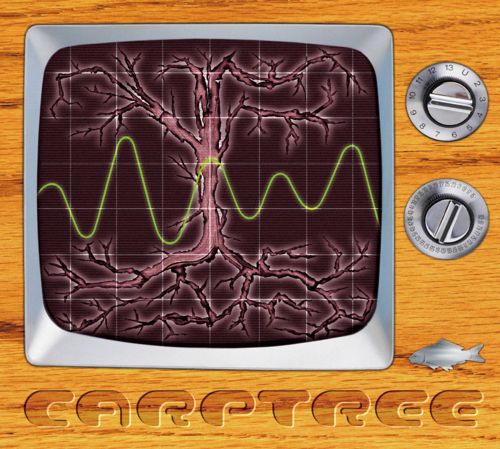 Let's go straight to the first album. Please tell us more about Carptree from 2001
Niclas: That album should be seen as a blueprint to what was to come. To some extent I believe that even if we made an album that most of our fans would perceive as something very different and not sounding like Carptree you would hear the seed in that first album. Even if it sounds a little it less mature than Carptree nowadays it has a lot of qualities and I am very fond of it. It is the first real step for Carptree.
Carl: Oh that´s a long story, and I have not talked about that album for some years. it was our first. We had no idea where to end up and we came from different directions at that time, Niclas started with inviting me to help him with a couple of songs, them I re-wrote soem, then he started to process mine so there we were.
Much is programmed on that album, as I remember we were afraid of involving to many people.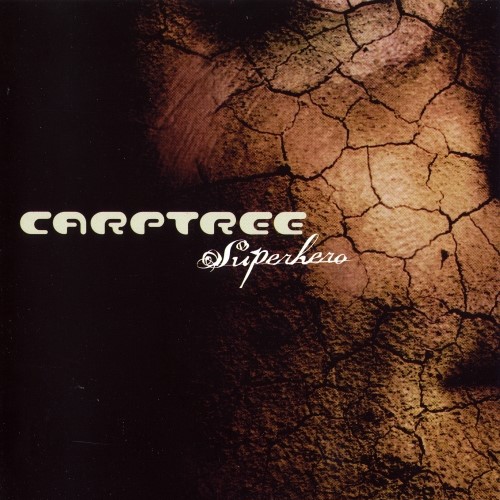 Please tell us more about your second album Superhero from 2003
Niclas: It's one of my favourites! That one has something very special. The sum of the parts form something that I would love to experience again. It points out several directions and is very eclectic.
Carl: For me "Superhero" is the point were I felt that I really could write and produce music, Carptree somehow comes to live on that album, eber if I really like the first album. And here the NFO is introduced. That album contains some parts that I am very proud of.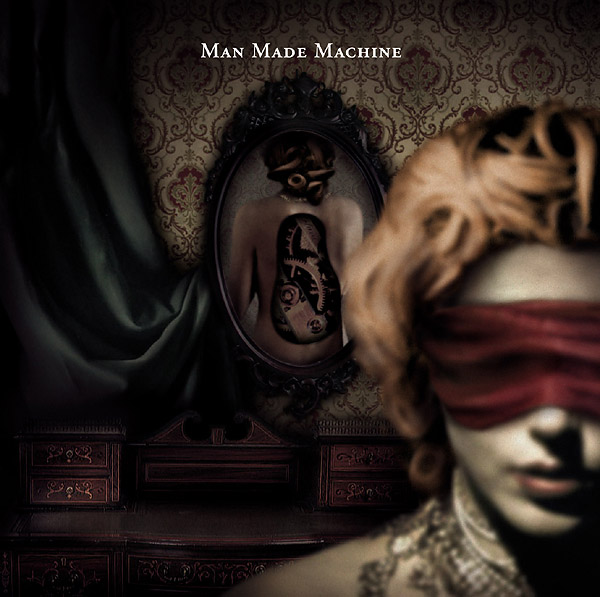 Please tell us more about your third album Man Made Machine from 2005. Your sound became a lot darker on this album. Why did you change your sound ?
Niclas: If our previous albums were diverse MMM is more concentrated. I think I agree with your statement, Carptree narrowed in on a bit darker sound. If that is true then why? Heaven knows… but Carls excellent energy and admirable development as a producer plays an important part I'm sure…
Carl:  I can not see that Superhero is brighter? But you´re not the first one to say this. More guitars and perhaps more drama and orchestration, but there was no intention to change anything, we just wanted to evolve. We used a chamber choire for th first time and perhaps something about the sound is more manifest and defined compared to Superhero. I love "The weakening sounds".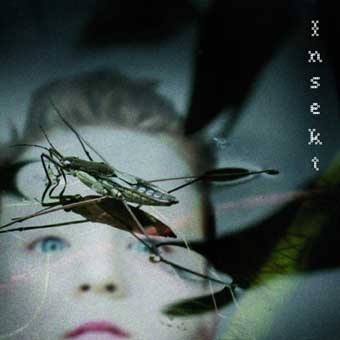 Please tell us more about your fourth album Insekt from 2007
Niclas: It shows evidence of Carptree maturing – in a very good way I think. And perhaps along the path that was pointed out on MMM. Even more precisely done maybe…great production… as I like to describe it, another step in the evolution of Carptree.
Carl: it was very smooth, at least in the beginning, we had a lot of confidence by then, but the finishing process was much harder due to logistic reasons.
It also contains some parts that I am really happy with and on or two things that I´d have done different if I were to do it again.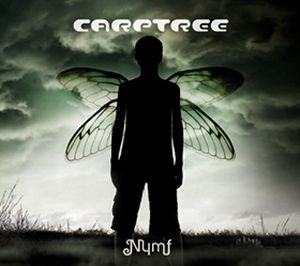 Please tell us more about your brand new album Nymf
Niclas: It's to close in time… All I can say Is that it was an excellent process, a joy to work with and that I'm satisfied with the result. When it comes to production I think it surpasses all the previous albums – don't you think?
Carl: hard to say, this was a nice journey all the way, not much logistic problems. I have no distance to the album ringht now but I am very happy woth the result.
How is your creative processes from coming up with a theme/riff/idea to you got it down onto an album ?
Niclas: Our working process is so natural and organic that it's hard to describe. Key words are respect and trust. For each other, the process and the music. And I agree with Carls description.
Carl: it starts with me or Niclas, then we give the idea to the other to be processed alone. next time we meet we go through them again. We never acctually record anything but just scetches until the song is almost composed as a whole, but it can change along the way, more than once.
As Niclas say, trust and respect are the reason we can do it this way. We acctually almost never meet in person, we email files, sing on the phone or just talk about it, after all these years we´ve come up with special language for us when it comes to music, so we don´t allways have to hear what we talk about, just disscus it.
Just to give those of us who are unknown with your music a bit of a reference point or two: How would you describe your music ?
Carl: Is that really up to me? Usually listeners can describe the music better then the composers.
Niclas: I agree with Carl.
What is your experience with the music industry and the new internet music scene ?
Carl: I could start this answer with a lot of grumpy complains about "it was better in the old days" and so on... Of course a lot of things has changed, you can not sell records like before, and the legal download does not compensate for that at all. But of course there is a lot of good things about it and we try to see that instead of just complaining.
To some extent it´s easier to get the word spread about a new album without advertising but you can also just drown in the unlimited suply of new music that the internet provide.
I for one is not really acustomed to the way of listen to music when you can swap between artists and songs almost in a random way, I seem to loose track of what I am listening to and can´t seem to remember any of the new music I´ve heard (maybe I´m just getting old).
Apparently the album concept is fading away, much to my sorrow but of course it can be good things about that too.
For me it´s to early to say what i think about all of this, time will tell.
From a pure artistic point of view a lot of thing has been easier last years, with production and distribution and new ways of making people hear you music. But it´s for sure that it´s harder to get payed in the same way as before, the biggest missunderstanding is that "musicians can now earn money when the play live" that might go for some bands but not for bands like Carptree with a lot of musicinans, live perfomances will never ever be about money for us. But of course, I like to play live anyway!!
The fact that it´s harder to sell CD:s and make money is not necessarily bad for the buisness, maybe in the long run a lot of music that is created just for making money will disappear, but the ones the will still create music to satisfy a creative need will probably keep doing good music, so, who knows? Maybe it´s not all bad.
Then, keep in mind, all this might sound completely stupid in a year or two, so the last word is not said yet.
Niclas: ….
What is your plans for the rest of this year and next year ?
Carl: to refer to the previous question, we will try to break up the "album concept" and record two song, and just that, how to release them is not all set yet and what heppens with the,, maybe just digital or as an EP or even vinyl maxi single?
Niclas: First things first… the two songs Carl mentions. I'm really excited about that! Then who knows…
To wrap up this interview, is there anything you want to add to this interview ?
Carl:  I need to comment the fact that written interviews like this leaves out the spontaneous questions that would have followed in a telephone interview, so probably there is a lot you still wonder about the world of Carptree... please feel free to contact us any time.

Niclas: The guys in No Future Orchestra (NFO) plays an important part of course as does the Other Important People (OIP) for the experience of Carptree. The superb art work of Pål Olofsson as an example…
Thank you Torodd and keep up the good work with Progarchives!
Thank you to Niclas and Carl for this interview