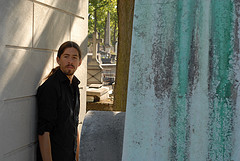 Spleen Arcana was born from the ashes of past musical projects led by Julien Gaullier, a self taught multi-instrumentalist from France who composes music at home since 1994.

Inspired by vintage progressive rock and musical heroes like Marillion, Anathema, Radiohead and Mike Oldfield, Julien decides some years ago to release a first album on his own, playing any instruments he could get his hands on and starting to record every note he wrote with the equipment he found around him. Helped later by David Perron on the drums and Marie Guillaumet for additionnal vocals.

I got in touch with Julien for the Spleen Arcana story.
-------------------------------------------------------------------------------------------------------------
Your biography has been covered in your ProgArchives profile so let's bypass the biography details. But why did you wanted to play this type of music instead of any other form of music ?
When I started to play music, I didn't even know there was a name for this form of music. I didn't even know the famous bands from this genre but I remember that my favourite songs at these days (I was around 13/14 years old) was from non prog bands but was epic, quite long with various atmospheres and breaks. I was mesmerized by songs like Stairway To Heaven, The Rain Song, In The Light (Led Zeppelin), Child In Time (Deep Purple), Children Of The Sea, Heaven And Hell (Black Sabbath). I like the idea that a song is like a story or a movie, you need time to create an atmosphere and then, you can make this atmosphere evolves with breaks, tempo changes. The story is not linear and you can take your time to share a wide range of emotions without being limiting by time or any musical genre. When I discovered Selling England By The Pound for the first time, my life definitely changed.
What is your musical background and were you involved in any other bands before you started Spleen Arcana ?
I have played music since I'm 13 years old. I started to learn the guitar which is my main instrument, then I bought the drumkit of a friend for a few bucks, then I received a keyboard at Christmas. It was clear that I had to steal my sister's bass guitar!
I played in various bands some years ago, we did some gigs where we played some of Spleen Arcana's songs. These songs was quite different at that time, it was really the drafts of the versions I recorded for my first album. The best example is "A Kind Of Heaven", one of the first song I have written.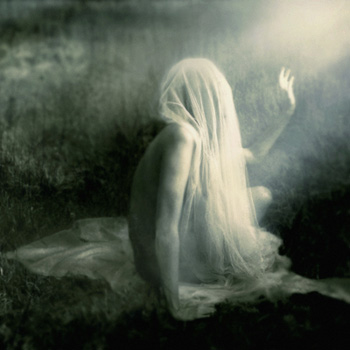 Please give us your long or brief thoughts on your only album The Field Where She Died released last year. How would you describe the music ?
I'm always a bit uncomfortable to describe my music as "progressive" even if I truly think it is progressive in the way that I take the time to create an atmosphere and that I like to break this atmosphere and change it for something else. I like to see my songs as stories.
But as I'm far from being a virtuoso, I don't consider myself as a progressive musician. I guess it just depends if you have to be a virtuoso to make progressive music, I admit I don't know and above all, I don't think about this when I write music. Actually, I don't think about anything else than music when I write. I don't even think that songs have to last 10 minutes or more. It's just happen, or not. But that's why I like to speak about "song based progressive music", I'm not into playing as many notes as possible, trying to find a few good ones is already a huge challenge :D
I'd say that, beside the musical genre, my music is quite melancholic. But it's not all dark at all, I don't think so, I think it's like the cover artwork and the title of the album, but the light is still there. Actually it's the meaning of "spleen arcana".
Where can this album be purchased from and how is it's distribution ?
The album has been self-released so it can be purchased directly from me on Bandcamp it's the best way to help me and support my music to buy it directly from me as it's independent music.
It's really important to help independent music today, the musical world is changing as you know, I don't know if cd will survive, I hope so though. I know people who are passionate about music (any kind of music) will always be there to support the artists because they know music is more than just an mp3 file lost in an hard drive and it takes a lot of time, effort and money to release an album.
By the way, the album is also available from various progressive distributors around the world, feel free to ask them about Spleen Arcana. These distributors are run by passionate people who play a truly important role for independent artists as well.
You are currently working on a new album. Please tell us more about what we can expect from this album.
The recordings are going well. We (David and I) are currently working on a way to record the drums and we are looking for a better sound. I wanted to release the album this year but I decided that I prefer to take the time to improve the sound and succeed to record what I have in mind. I'm also looking for an additional singer who would add his own vibe to my music. You can expect less songs but the same length as the first album. I invite people to subscribe to my mailing list to be kept informed.
How is your writing and creative processes ?  
There is no rules but I write most of the time on guitar or keyboard. Sometimes, I write the song in a few days or in a few months :D I listen to a lot of music of any style everyday and it's very inspirational, it can comes from something I listened or when I'm playing guitar without any goal at all, playing with effects, songs happen by accident most of the time. I'm often inspired by keyboard sounds too, the Mellotron being the most inspirational keyboard of all the times to my ears.
Besides of the new album, what is your plans for this and next year ?
I don't really know yet because I'm deeply into this second album, even if the third one is already written and I'm already thinking of recording the songs and can't wait to try ideas I had in the corner of my mind. I can't hide I'd like to find musicians and play my music live as well.
To wrap up this interview, is there anything you want to add to this interview ?
Well, I would like to thank all the people who support my music, the music lovers who bought my music on cd or mp3 (sometimes both!) and leave comments about Spleen Arcana across the web.
I was really surprised by the feedbacks of my first album which is far from being perfect very personal and means a lot to me. It was epic to release this album from scratch alone and I've been really glad to meet people who like my music and to read those good reviews about it. The 500 copies of the album are almost gone and to be honest, I thought it would take years for this to happen! Thanks to Progarchives for promoting progressive music.
Thank you to Julien for this interview

His PA profile is here and his homepage here