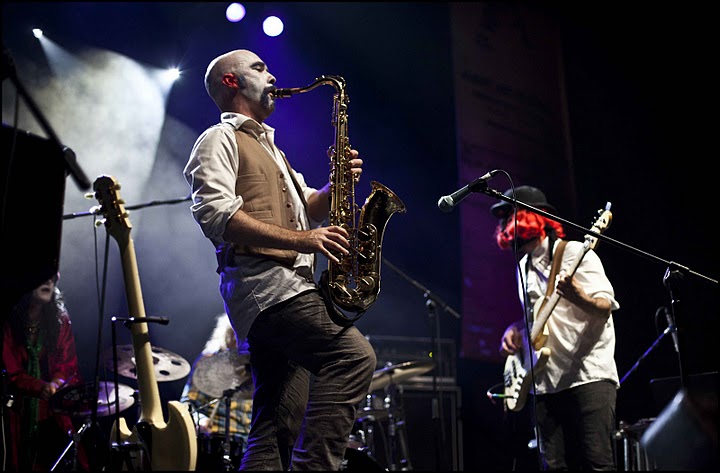 Jono El Grande is a colourful Norwegian artist who up to now is most known for his friendship with King Harald's son in law. I discovered his name in our artists/band database and purchased two of his albums by almost an accident.    
It was therefore with substantial skepticism I first listened to his Neo-Dada album. What I discovered is an excellent album who deserve a bigger audience among fans of avant garde, art rock and Frank Zappa. 
I got in touch with Jono El Grande for his story and an update on his activities.
-------------------------------------------------------------------------------------
Your background is a bit special in the Norwegian standards. You became infamous/famous as one of Ari Behn's (the husband of Princess Martha, the Norwegian king's oldest daughter) friends and therefore almost a member of the extended royal family in Norway. Hence some attention from the Norwegian gutter press. At the same time, your music is high quality. How do you deal with this dualism in your life and public profile?
I concentrate on making music and art-related projects, which keep me too busy to worry about that.
Your friend in the royal family have referred to yourself and his other artists friends as the "the new wine". I guess this is a reference to the generation of bohemian artists and authors in Norway who gave us Edvard Munch, Henrik Ibsen and Edvard Grieg. Do you see parallels here or what do you put in the expression "the new wine"?
Well, your guess is wrong. The New Wine was originally a visionary poem, written and read aloud at Theatercafeen in Oslo by Ari Behn and the poet Bertrand Besigye back in 1993. The poem was about turning yourself against the institutional establishment, and had nothing to do with the old bohemians. Later The New Wine became our name, almost like Rock in Opposition, first the name of a movement, then the name of a genre.
Do you also regard yourself as a bohemian in the old Kristiana anno 1870s mould?
No.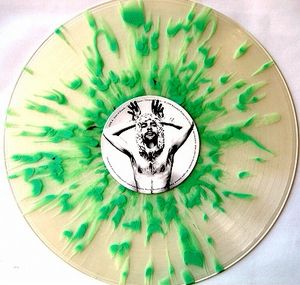 You were involved in a lot of projects before you found your own voice. Your first album was Utopiske Danser/Utopian Dances from 1999. Please tell us more about this album.
Utopian Dances is a collection of recordings, most of them made under my bed (an attic bed) in a moldy bachelor flat, between 1995 and 1999.
The tracks "Türbø Meuz", "Rapphoenß", "Chai-Niese Bloöezé", "Ms Bezerra" and "Beyond Pornography Theme" was recorded entirely with an Ensonic Workstation synthesizer. "Utopian Dance", "Vital Requiem Finale", "Instant Milex" and "Patch-shaped Dance of Heads" were recorded on a Tascam Porta 07 4-track recorder, using a cheap Kawai FS 610 keyboard, guitars, a broken alto clarinet, a cheap Russian accordion and a lot of different sounds made with utilities from my kitchen. "My Sexless Beloved" was recorded on my first Mac, an ugly lump named Macintosh Performa 6400 in 1996. All of these tracks were recorded at my old bachelor apartment in Oslo.
"Opest" was recorded in Endless Studio in Oslo with the power-artrock-combo Vidunderlige Vidda, a band you will be hearing more historical recordings from in the future. "Finnish Dance of Cysts", were spontaneously composed on a multi-track organ and recorded in an instrument store in Helsinki, Finland.
A couple of months after releasing Utopian Dances, I formed The Jono El Grande Orchestra, which developed to become the band you hear today. Some veterans are still going strong there, while a great number has been changed for the last ten years. Through a decade about 35 musicians have been involved in this band project.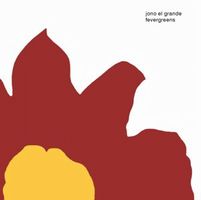 Your second album Fevergreens from 2003 really got people's attention. Please tell us more about this album.
Fevergreens was the first recording to be released with The Jono El Grande Orchestra, playing 14 compositions made between 1996 and 2001. The term 'fevergreens' is a word play, meaning feverish evergreens, and both the sound and the musical structures reflects that. To me this album was a big leap forward from Utopian Dances in some ways, since it contained musicians and not just myself. There was a lot of work to get there, resulting in a release concert in Oslo Concert Hall. But on the other side Utopian Dances was unique with its pure naïve lo-fi sound.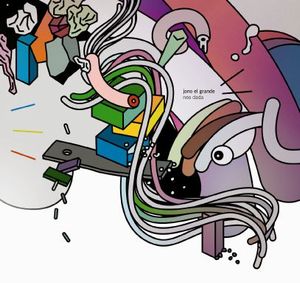 Your most recent album is Neo-Dada from 2009, which really positively surprised me. Please tell us more about this album.
Neo Dada contains compositions originally written between 1996 and 2006, some of them revised several times before they were rehearsed with The Luxury Band, the re-named version of a more electrified Jono El Grande Orchestra since 2005. The oldest composition on the album is the first section of "Three Variations On A Mainstream Neurosis", originally a song played by Vidda in 1997. The freshest part is actually the second section on the same track. This part consists of a faded in cacophony of improvised soprano saxophones. Those were all six different takes of the solo recorded on top of the 6/4-beat on the last section. These unused solo takes were extracted, merged together and processed with a long fade in. And the last section (the 6/4 free-jazz disco) was also a separate song once, originally written for a TV series on NRK in 2003, as a much shorter version with lyrics. You can say this is a good example on how I like to work. A musical piece is always in constant change, I both re-arrange songs and re-title them constantly.
Neo Dada also reflects my debut as a string arranger. During the studio sessions, I felt that something was missing. Strings. So I paused the whole session, went home and re-arranged a bunch of voices. It cost me a lot of extra effort and some cash, but I'm very glad I did that. The results are really satisfying, thanks to the wonderful string players.
You are currently working on the fourth album. What can we expect from this album?
The next record will be released November 6 2010 and is an anniversary album celebrating both the 10th anniversary of the band (premiered 27. March 2000), and the 15th anniversary of me as a stage performer and art rock composer (premiered 29. January 1995). The track list contains new versions of previously released compositions, revised versions of unreleased songs that we have been performing on stage both with The Luxury Band and my old band Vidda, and some brand new tracks.
The most distinctive change here though is the sound, made by Kai Andersen in his legendary studio Athletic Sound in Halden. This album will be much wilder and vivid than any of the first three ones.  I have been recording approximately 40 instrument- and vocal tracks on each song, and it has been like trying to discover how much liquid a sponge can absorb before it starts dripping. The album will contain 11 songs that all segues into the next. There will be no breathing spaces.
Other new stuff is that I do all of the vocal tracks, I play some percussion parts and a xylophone solo, and I play several duo- and multi-track guitar solos. Ole-Henrik Moe guests with his saw. Some say that saw provides a timbre you should be very careful to use as color effect in music, but I have used it on 9 of the 11 songs. Actually, this sound sort of makes a red thread through the whole album.
How is your writing and creative processes?
Intense, delightful and whimsy.
Outside the duck pond called Norway, your music has been compared with Frank Zappa. You named your 2009 album Neo-Dada in reference to dadaism. But how would you describe your own music ?
Vitalistic art rock.
You are working with Rune Grammofon and your albums is widely available. Do you earn a living from your music or do you have a more mundane income source?
I have a steady job to pay for Jon Håtuns bills, while my music pays Jono El Grandes bills.
Besides of the new album, what is your plans for this and next year?
We have a big release concert at the 7th of December, at Nasjonal Jazzscene Victoria, and this will be recorded on their 24 track mixer. We'll see what comes out of that. Then I plan to record some compositions with the avantgarde trio Poing for a later release. I will also record a large and complex orchestra piece later on, which I am revising at the moment.
But before that, after my fourth record, I will release a limitied editioned album with historical recordings on my own record company, probably in April 2011 or so. The artist Christer Karlstad is painting the cover.
To wrap up this interview, is there anything you want to add to this interview ?
Yes, here is a pre-millenium biography on Jono El Grande:
1987
Buying my first guitar, acoustic.
1989 - 1992
Forming several, relatively short-lived band concepts, such as Mannes Fatales, The Terror Duo, Acid Beat & The Cheeze Doodle Paranoia, Black Satan, King Pez, as Drosera and Jono & Steino.
1991 - 1992
Radio host at Radio Express, Bærum. Two hours every Sunday for about a year, I broadcast Frank Zappa and art rock-related music.
1994 - 1995
Decoration assistant at Norwegian Film, working on the movie Pakten (Waiting For Sunset) with Robert Mitchum.
1994
Menu Bizarra is formed (theatrical art rock):
Torstein Birkedal (?) - Tenor Saxophone, Franck Bjaanes - drums, Ole Kristian Wetten - bass, Stein Stølen Bjerkaker - acoustic guitar and vocals, Trond Fausa Aurvåg - guest actor, Owe Egon Grandics - guest actor, Jono El Grande - guitar and vocals
January 29, 1995
Menu Bizarra, official stage debut concert at Volapük, Oslo. Menu Bizarra is disbanded a few months later, after three concerts.
Fall 1995
Vital Requiem (suite in ten movements for Kawai FS 610, radio and kitchen utensils). Solo performance at Betong, Oslo.
1996
Correspondence with Arne Nordheim. Writing the composition "A Reotaktisk Løsnegl", record it on tape and send it to him. Later published as "Ode To Arne Nordheim" on the compilation album Blårollinger II (2009).
1996
Writing an opera that has never been performed, "A Gangrene Hangover." The material is later released as reconstructed instrumental compositions on the albums Utopian Dances (1999), Fevergreens (2000) and Neo Dada (2009).
Autumn 1996
Vidunderlige Vidda (Wonderful Plateau) is formed (neo-dadaistic multi-genre music):
Jono El Grande - guitar and vocals, Øyvind Brække - trombone, Stein Stølen Bjerkaker - bass and vocals, Sjur Odden Skjeldal - drums, percussion and vocals.
1997
Vidunderlige Vidda (Wonderful Plateau) debut concert at Belleville, Oslo.
Also recording the piece "Opest" in Endless Studio, released on Utopian Dances (1999).
1997
Writing parts of a rock opera, "Leaving The Cemetery". Never performed.
1998
Buying a workstation synthesizer.
Vidunderlige Vidda (Wonderful Plateau) disbanded.
January 1999
Going to Havana, Cuba, and compose with an orchestra. The recording plans were interrupted, but some material was recomposed and released on Fevergreens (2003).
January 1999
Cooperating with Madrugada 15-minute solo performance art show "Dancing Outside the Greenhouse in a Utopia of Musical Extremism" on So What.
Thank you to Jono El Grande for this interview



Edited by toroddfuglesteg - November 07 2010 at 05:52