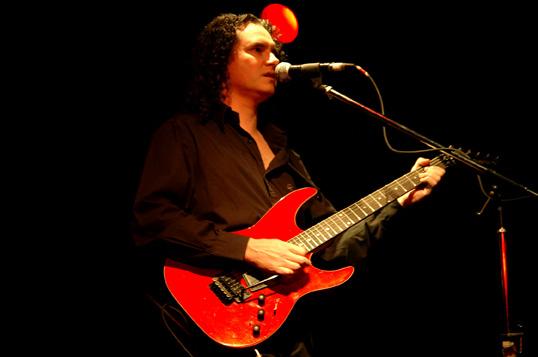 Alejandro Matos is an Argentina born and based composer and multi-instrumentalist, with the guitar as his main instrument. He has been highly moved and intrigued by music from his early childhood, and the art of creating music and playing music has been a central part of his existence for many years.
He has released some highly rated albums and I got in touch with him for his story.
----------------------------------------------------------------------------------------------------
When did you start up for yourself and do you have any background from other bands?

I've been part of many bands since I was 20 until 2005, when I decided to continue as a soloist. There are no studio recordings from those times. I have been part of many bands and I remember some of their names: La mosca, La Raya, Eclipse, Salvador, Facultad de Profecía, Facultad, and some other attempts that did not get a name.

You have some formal education in music. Please tell us more about this and what influences this formal education has had on your music.

I have received formal education in several stages. When I was 10, I took just a few lessons of Spanish guitar, focused on Argentine folklore and classical music. Between 12 and 16, I studied piano, something that fell by the wayside because it was very difficult to have a piano or a keyboard then. At both stages, theory, harmony and musical language were the most solid education I received. I already knew at that age that I wanted to become a composer and rock musician. Even though I did not know very well what it was about. When I was 16, I got my first electric guitar, which was useful for me to dig into rock without having a keyboard. When I was 17, I took guitar private lessons, more jazz-oriented. In 1993, I settled down in Buenos Aires and studied guitar until 1999. Between 2001 and 2003, I took the Pop Music Musician/Interpreter career, specialized in guitar, and it was then when I took further lessons of harmony, musical theory, arrangements and orchestration. Between 2004 and 2007, I took private singing lessons.
The most influential aspect of my formal education on the music I make today undoubtedly was the theoretical rather than the instrumental knowledge. That allowed me to think of more concrete results at the sonorous and musical production level. As regards the instrumental aspect, I have not made much progress in terms of speed and other skills, but I tried hard to have a powerful sound, good vibrate and much sustain. Also, even though it may not be noticed in my albums, having a good basis of theoretical knowledge has allowed me to know how to break structures.


To start with; please give me your (long or brief) thoughts and lowdowns on.......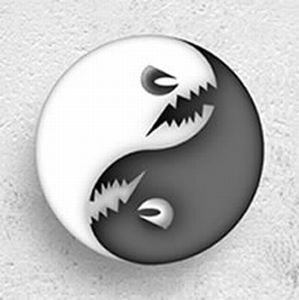 Lo Que Queda from 2000

Lo que queda was recorded in 2000 but composed in 1998. Its 8 songs refer to my feelings after I read a collection of 8 short stories by an Argentine writer. The songs are in the same order as the short stories. They are addressed to the characters of the narrations and talk about them, from the very particular perspective of those years. However, the characters, situations, and events are never overtly mentioned.

The arrangements are quite simple and are the result of a reelaboration of the original arrangements, made for a guitar trio, bass and drums (Facultad de Profecía band). The psychedelic and dense climates are present in songs such as Obsesión (escrito en una bandeja), Culpa (amores que ya no matan), Barro (locos que comen vidrio), there are some strong riffs such as in Clásico (lo que queda) and Anónimo (pegado a lo bizarro). The songs, as in everything I do, are dark, desperate at some times and almost border, such as Clásico (lo que queda) and Desconcierto (cacería del revés) and melancolic in certain moments, such as Nostalgia (apología de lo ácido). You can listen to the full album in the play list here 

The cover of this album is a strange yin-yang medal and repeats and deforms in several ways inside the booklet (for example, there is a squared yin-yan).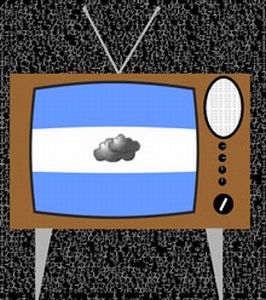 Incendio from 2004

In 2002, when the financial crisis and social turmoil in Argentina were very recent, I decided to cancel other musical composition projects and started working on a project that turned out to be a reference to those distressing and uncertain times, but above all, to the bitter and pesimistic view that I had of our society, ruled by individualism, with a delirant and retrograde vision that led us to tolerate unbearable, destructive and corrupt governments and a criminal and relentless power. The songs refer to the hypocrisy of the Argentine political class, the impunity and lack of limits, a hypnotized medium class, amazed by a doubtful modernity and a first-world-and-immature welfare delirium.

The music in Incendio is more song-oriented. At some moments, the sound is closer to Nick Cave or The Cure's postpunk or melancholic pop rather than to Progressive Rock. However, there are composition moments that belong more to this genere, such as La Medidad de Lo Posible or Retrato del Deseo. Even though it had been completely recorded, I have canceled the edition of this album because I am planning to re-record it but with greatest quality and more real instruments (except for the guitar and the voice, everything was done with midi). 
The cover of Incendio is an old TV in which you can see the Argentine flag, and the sun looming in the background behind the clouds.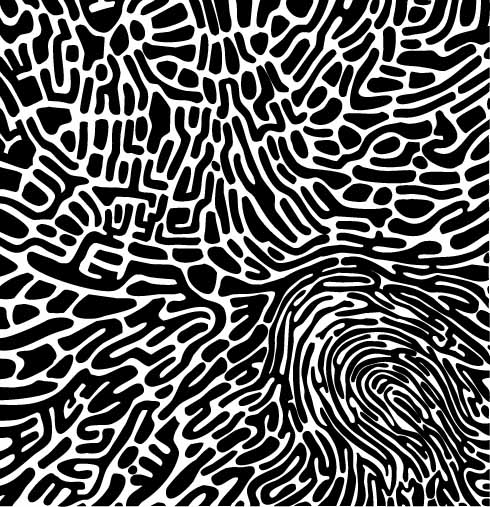 Persona from 2006

The songs of this album were written between 1998 and 2000. It had been the second project of my band "Facultad de Profecía" but the band dissolved in 1999. In 2005, when I decided to continue as a soloist, I chose this project to make a new album.

This is an extract of the press release:

"PERSONA refers to a mask, and the story of this album is defined as the fight of every man to take over his own life. The album contains 14 songs and is divided into two parts: Deformation, which symbolizes the odds that pop up during the formation of a person through its lyrics; and Revelation, focused on unlearning and re-learning, creating a new order, together with the fight of every man against that he does not wish to be. Both parts are separated by a transition song in the middle of the album".
It is a devious album, with corss-references between the songs, with an obsesive subject, and a very dark sound, dominated by the guitars. The lyrics, though very cryptic, imply a state of anguish and opression, all put together by that dark matter that is the prose text that replace the lyrics in the cover of the album. However, in spite of being the most difficult work I have made, both from the sound and the poetry viewpoint, is not a pesimistic work but a story of fight, an understanding that you may lose things in a fight, and sometimes you lose a lot, but that it is good to try to get your own order, choose that which will be useful to achieve our potential as human beings. To complete this idea, I can mention something I wrote in my blog in relation to the work of a friend of mine who is also a musician: "the climate is dark, however, it is not a perverse pleasure found in the darkness, but the noise of the objects we collide with in the darkness while we look for the light". This also adds to the music I make."

The graphic design is a drawing made by the talented Argentine painter María Fernanda Cavallaro. This drawing, similar to a strange map, consists of a digital print that turns into a labyrinth, or maybe, on the contrary, a labyrinth that turns into a digital print. 
It goes without saying that Persona is highly referential. You can listen to it here.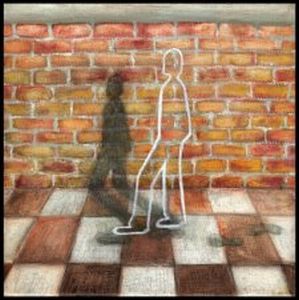 Freak from 2009

Freak experienced several transformations, except for one: From the very beginning, I know I was going to write a series of thoughts about the abnormal and the normal and that it would be the core of the album.
As regards the music, I'd been collecting ideas for a couple of years. Then, I chose the musical parts I liked the most to use them as appropriate. This time I decided to play with music, taking common things to the album and making cross-references between the songs.
When I started dealing with the graphic design, I invented a kind of 9 card tarot, making reference to random. The cards are on the cover and contain a sentence.
Thus, the result is a conceptual album based on three pillars: The moral (in the lyrics), game (in the music) and luck/random (in the graphic design).

The album has 3 parts:
1 Anormal (the abnormal),
2 El Infierno de los Buenos (the hell of the Good ones)
3 Normal (normal)

Freak, as opposed to my previous albums, has a great number of keyboards in its songs, specially the Hammond organ. The sounds are also dark and dense. One of its features is that it does not have any guitar over-recording and the keyboards can be played alive by only making a few variations to the original versions. 
The album contains what I consider a little gem, a violin solo by Verónica Marjbein.
The graphic design was also in charge of the same artist that participated in Persona, María Fernanda Cavallaro. This time, there is more color. The cover, after discussing many ideas, ended up in an invisible man that throws a shadow.
To date, Freak is my masterpiece. You can listen to it here.
What is your latest update and your plans for this and next year?
I am currently playing alive in theaters and pubs together with my band. Next year, I will continue doing so and start with the pre-production of my next album.

How is your writing and creative processes?

Except for starting by writing the lyrics, I am open to many composition methods.
Nowadays, I usually generate ideas of songs, arrangements, climates, harmonic cadences, main purposes, which I later adjust and combine to compose the songs that are part of an album. My method of composing a song in the last 10 years somehow has consisted in thinking in a discographic work or a conceptual work. It is not writing songs until obtaining the number of songs I need to complete an album and thus, begin to think about production.

In order to generate musical ideas, I can:
Play a cadence in the guitar and sing on it to find an interesting melody.
Write in music store editors or midi editors, and sing or write the melody on it.
Make songs that keep the original climate of any musician or song I like, and work on it until I get a very different result.
Sing melodies at any time and write them down.
Take chord progressions that are more or less conventional and modify them.
Take any musical genere and distort it until there is nothing left from the original.
Compose a riff, this is something very usual as a starting point, specially if it is a bass riff.
Create a harmony upon a melody, use it to make something else, arrangements, interludes, new songs.

Through the above-mentioned methods, I can make a conventional work or compose visual images, for example, imagine a video clip and compose over it, or maybe colors. 
I can also try to musically recreate a violent, dark, happy, melancholic, desperate, playful, drunk, boring, euphoric, wrinkled, cutting, slimy, soft, transparent, metallic, plastic climate, among others.

I have a parallel activity that consists in composing with sample sounds and noises which I homemade record, with an mp4 player or something of a better quality. In this case, the most important is not the quality of the sound but its character. At here you can listen to some simples of what I make with this sound matter, concrete music, sound electro acoustic processing, some of them may be present in my albums. 

When the music begins to shape up, and the melodies are almost ready, I can start adding words to these melodies. But those words do not come out of a bloom. First, the names of the songs appear, even before the music. Then, for each song, I think of a concept and write automatic pieces of poetry based on that concept. At this stage of the work, nothing useful may appear, and generally, those pieces of poetry are chaotic, untidy, absurd and lack beauty or sense. But they are an essential raw material and sooner or later, there will be lyrics for a song. I can make between 30 and 70 or more pieces of poetry to conceive the lyrics for a song. When the moment comes to sit down and write, I can take elements from those pieces of poetry or I can make something brand new, but there will be always some kind of a foundation on which to sustain what I have already written.

In turn, there is a general concept that unifies the work. I always write, in a way, about the same things: relationships, the relationships of power and subjugation between those relationships, loneliness, the fight for being better, frustrations, the victory over odds, the joy or sadness implied in it, losses, learning, freedom, hate, love, fear, life, death, moral, rules, betrayal.

How would you describe your music and which bands would you compare your music with?

The sound of my music is mostly dark and climatic. There is tension, mistery, sound and histrionic explosions, solem, desperate, angry and melancolic melodies. The instrumentation tries to emulate an average progressive rock band: voice, guitar, keyboards, bass and drums. Guitar solos rule. Bass riffs, keyboard pads, distorted guitars are very usual. There are no virtuous or difficult passages, almost everything is written, in order to maximize the creative performance, because I don't think I am a good improviser.
The main influences on this music are Pink Floyd, King Crimson, Van Der Graaf, Porcupine Tree, Marillion, Paatos, Peter Gabriel, Roger Waters, The Cure, Nick Cave, The Sisters of Mercy, Talking Heads, Peter Murphy, Alice in Chains, Jeff Beck, Radiohead, Massive Attack.
I also like the XX century composers such as Ginastera, Villalobos, Schoenberg or Alban Berg, Bartok, but I do not think that they have been a direct influence.
From the Argentine music, I believe that somewhere, somehow, though not directly, the Tango feeling appears, specially Astor Piazolla. This, in relation to sound, because the poetry has a pretty different character from that of tango.
The Argentine rock has also been a very important influence on my music. From its beginnings, it has been a cultural movement absolutely important for the Argentine people.

How do you market and promote your music in Argentina and to the rest of the world?

The promotion is the average for an independent musician. I hire specialized press, for releasing the albums, and then I am personally in charge of promoting them and the shows, and in some cases I resort to press agents. We decided to make international promotion when we released Freak, due to the little interest for the progressive rock genre showed by the major graphic media devoted to rock in general in Argentina. Thus, I have been registered at Progarchives, Prognossys, Progressor, DPRP. I personally invited the ProgArchives' users in the way you know, as well as to send the albums.

How is the gigs situation today? How has the music scene changed for good/worse since you started up?

From the cultural point of view, the movement is huge in Buenos Aires, which I find quite satisfactory. However, I believe that the lack of quality and creativity rules the most massive music. We musicians are our own producers and this, most of the time, results in the loss of money.
What has improved in Argentina is the same that has improved worldwide since I started making music: the new technologies that allow us to obtain respectable artistic results, leading to greater broadcasting, and enabling the indie musicians to do exactly what they want and sell it as they want, as opposed to the past, when the method consisted in being accepted by a corporation, something horrible when those corporations stopped supporting original and innovating artists. And what has worsened is the level of conservatism of musicians, in spite of having tools to run greater artistic risks. That leads to little original works and, in most cases, to works of an average quality. In addition, musicians' professional mind is linked to that lack of risks. Those who have been through the academic way hardly understand something that is outside those boundaries.
For me, the best Argentine musicians, specially in relation to progressive rock, are not those that are most massive, but those who do what they need to do. For me, that is very valuable in a country where culture has been burned. That gives me hope to go on.

What is the best and what is the worst memories from your long career?

Undoubtedly, the worst has been those projects that were left unfinished. Unless you are popular, every time a band dissolves, starting over means doing so practically from scratch, not to mention those songs that are left with none to sing them and, thus, never see the light.
And the best has surely been materializing my works, doing them my way, and performing them live. I specially remember the presentations of LO QUE QUEDA and INCENDIO, and the last presentation of PERSONA. Those have been the best memories, because they meant thinking about a future of my activity, with or without success, but always with objectives that I gradually fulfill and are free from the tension that arises from uncertainty. The transition moment between my decision to become a solist and the edition of PERSONA was hard, but once I overcome it, I have been able to see it from perspective and feel that I could aspire to something else.

To wrap up this interview, is there anything you want to add to this interview?

Just thank you.
Thank you to Alejandro for this interview