Masque Records †from Brazil has released some interesting albums during the last five years. Mostly in the symphonic prog genre, it has to be said. This is an interesting label who deserve our support.
I got in touch with Gustavo in Masque Records for their story.
--------------------------------------------------------------------------------------------------------------
What is your background and what did you do before you set up your current record label ?
I am a professional football coach, post graduated in football-learning methodology. I worked with under 20ís football teams in the state of Rio de Janeiro, in groups of first and second division. I also worked in CDs and LPs stores.
Regarding music, my mother is graduated Ė in both piano and music theory Ė and I always had a great deal of music to know because I was always being encouraged by my parents. When I was only 3 years old I already had a small collection of K7 and singles, that included a variety of music genres, including classical, The Beatles, Disneyís songs and Brazilian pop singers.
When I was 11 years old, I began to listen rock Ďn roll bands, such as AC/DC, Scorpions, Whitesnake, but I missed hearing the pianos and other classical instruments. At 14 years old I met Pink Floyd, Marillion, Genesis and other bands less known by teenagers, such as Museo Rosembach, Agamemnon, JET, Sebastian Hardie, Metamorfosi, Solaris, Novalis and the big successes from the 70s.
Since I was 14 as I am now I search information everywhere I can, and make friends that show me several interesting bands. Slowly I started to spend more time at music stores than at home. I learned a lot with the disc sellers. Iíve always been a very good observer and noticed the client always looked for what the sellers offered. I love, breathe and respect music a lot. Thatís why I always value all the musicians and clients, and they often become my friends. †
Why did you set up Masque Records and what was your business plan/idea ?
As a matter of fact, it didnít result of much planning. I have a partner, Luiz Alvim, who is the keyboardist of Sleepwalker Sun, a band that sounds fantastic. We wanted a label that could produce this band at that time, the best way we could. He wanted freedom to work on his compositions, but for this he would need a someone to manage the administrative routine and also with a business man profile. So, the label was created do release and market Sleepwalker Sun. But then it was so well accepted by the music community that we decided to maintain the project. Masque Records and Sleepwalker Sun are interconnected by their history.
Did you get any financial or any help at all when you set up the label ?
No. I invested 50% and Luiz Alvim the other 50%.
Is Masque Records your daytime job or do you have a sane job in addition to the label ? Do you work alone or together with others and/or any business partners ?
Nowadays I dedicate myself almost exclusively to the label. Luiz Alvim is my partner and we have a people that help us in some thing on our job on the label.
Please give us a presentation of each of your released albums on Masque Records.
It will be a pleasure Torodd.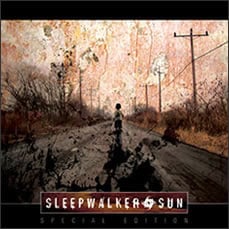 Sleepwalker Sun: Same
It was the first released CD. Beyond the fact that the band has wonderful musicians, the compositions are fabulous. We still added the features of Andrť Mello in one song, keyboard player from Tempus Fugit band, Alex Martinho, an excellent guitar player, and the magic Marcus Vianaís violin in two songs. Marcus has no need of an introduction or further comments, his violin speaks for himself.
Me and Luiz have always been great fans of Sagrado (his band). Having him in two songs was unbelievable for us. In the end, the CD was very well accepted and applauded. It won some prizes and we had a good entrance on the progressive media channels. It gave us more confidence to produce more CDs.
Itís a dense work, melancholic sometimes, sad and very emotive. Musics with extremely beautiful moments, absolute performance of the musicians and an incredible energy among them. Itís a magic job. We achieved success with it.
Music, design, lyrics, all together in the same place. The details are still on my mind. Unforgettable.
Scars Souls: Highbreed
Particularly, I think this is the best work of the band, with many influences but extremely original at the same time. The CD has the power of captivating anyone in the first hearing and it grows slowly, while the particular colors of the music begin to come out. I love Andrťaís vocals and the players are also very inspired on this CD. Itís a pleasure to us a lot, and also the band. Without frontiers work, with high quality. A great mixture of progressive and metal rock.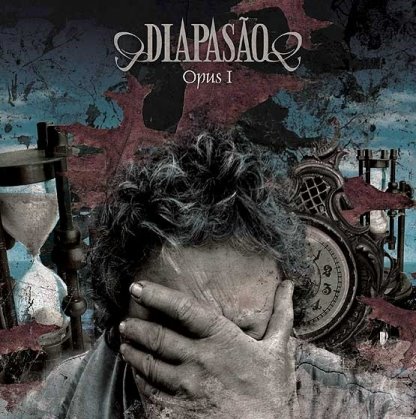 Diapas"o: Opus I
I received an email with two musics, in a relatively poor quality recording made during a rehearsal. But the quality and the freshness of the music made me crazy about them. I quickly answed the keyboard player Rodrigo Lana and we set up a contract right away. The label is from Rio de Janeiro, and this was the first time we recorded out the district, in Minas Gerais. They all performed with excellence but Rodrigo mixes a high technique with emotions perfectly. This union is the CDís highlight. Everything is very well balanced. They were just kids of 17 /18 years old. This was a hard-working CD, but we managed to do an excellent job. Itís a CD that I always remember with much joy. Besides the fact that Rodrigo is an excellent musician, he has always been a very funny guy, we always laugh a lot together. Even, when the situation was not so funny.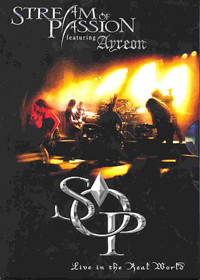 Stream of Passion Ė featuring Ayreon: Live in the Real World (DVD)
This DVD was our first and unique international release, and what a release! Arjenís works always fascinated us, mostly Ayreon. I was talking to Alejandro Milan about the possibility of launching Elfonia in Brazil and he suggested Stream of Passion. I was surprised. It was our unique experience, Ďcause it was our first job with international idols. As a matter of fact, despite the fact that Brazilian an dutch laws are different, we contracted without any problem.
Regarding music, I have no words to express the amazing and incredible show, the fantastic production. The musics from many Arjenís projects, such a delight for the eyes and ears.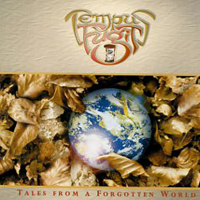 Tempus Fugit: Tales from a Forgotten World (Remaster + 2 bonus tracks)
This is the first Tempus Fugitís job. It had a great impact in the Brazilian progressive scenery and this strength persists nowadays. In the name of the great quality of the work, we decided with the band it deserved a remasterized edition, with two bonus track. Itís a reference work in Brazilianís symphonic progressive music. Extraordinary.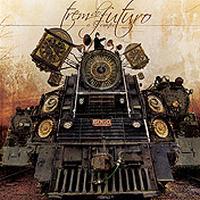 Trem do Futuro: O Tempo
Trem do Futuro does not release an album for 12/13 years. They sent us a demo CD. I already knew the first CD and liked it a lot. Nice flutes, violins, melodic electric guitars and a unique vocal make this CD really different. Add to this the influence of the rich northeast Brazilian music and we arrive in a universal and genuine brazilian and universal stuff. The sound is very delicate and powerful too. The vocal is unique and have a different approach on the songs.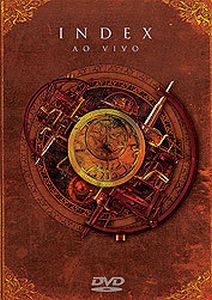 Index: Ao Vivo ( DVD )
This was a very pleasant job for me to do. The band is fantastic and I am a Jones Junior fan since I was 15 years old. He is the former Quaterna Rťquiemís guitarist. The production and the sound of the DVD tend to simplicity, as the seventiesí style, but with the modern technology. The sound is inspired on Focus, Camel, Yes, but it has its own identity. Jones is a brilliant guitarist and he also plays the flute in this DVD. Otaviano Cury is an excellent keyboardist and performs beautiful solos and duets with Jones. Ronaldo Schenato rocks with his bass guitar and Leonardo Reis presents a great job in the drums. These four marvelous musicians already justify the release of this wonderful DVD, but there are two more featuring characters that made it even more special. Rafael Gubert, Akashicís vocalist, showing his vocal qualities in the single music with lyrics (Guernica em Nova York). Also the great violinist Kleber Vogel, from Quaterna Requiem, playing in two musics (Quaterna Requiem and Fogos de Santelmo). This is indeed a great job. Impeccable.
Index is an extremely good band in live performances. They performed in Rio Art Rock Festival in 2002 and in Baja Prog (Mexico) in 2003 with great success. In 2011, Index will play a track on prestigious Colossus/Musea projects, called Decameron.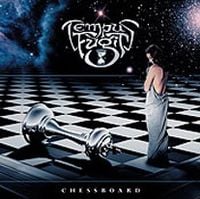 Tempus Fugit: Chessboard
After a long period of time without a new CD release the waiting was rewarded. The band achieved an amazing music maturity and even without any radical change, we experience something completely new. All the elements of the last CD are here, but in a different way. In my point of view the essence remained, but the band renewed it. The special features made it shine even more. Mirna Bertling divides the vocals with Andrť in The Princess- Part I, Josť Roberto Crivanno (Quaterna Requiem) performed a beautiful guitar solo in The Princess Ė Part II and Fernando Sierpe uses all his vocal technique in Chessboard suite. I have to mention it was the first time we released a triple digipack art cd. The art was designed by Bernard and it looks great. Bernard played as a bass guitarist in Tales From a Forgotten World and did the cover of this CD too, with the same beauty. When this CD was ready it was a great joy to everyone envolved.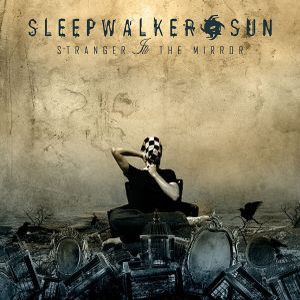 Sleepwalker Sun: Stranger in the Mirror
This is the second job of the band, after five years. The band remained the same, but with Ricardo Marins as the lead guitarist. The excellent result with the first CD could make the band repeat the same formula. The second work is always a very hard one, because the band has to show its qualities in composing and performing other good songs. The band keeps its soul with the music, but a variety of new elements are added, creating music with the same quality but with clear differences.
At the same time it sounds familiar. The opening music lasts 20 minutes, and the inspiration floats on each chord. It is always very emotive, intense, beautiful, tense and extremely original. I couldnít say the genre of this music. Any label fits on it. I believe, though, that Stranger in the Mirror is not a work to understand, but to feel and to be touched by it. The lyrics were composed by Marcos Eichler, a big friend of the band. Jorge Mathias from Quaterna Requiem features playing the bass guitar and singing in one song. The arts were made by Carlos Fides in a very beautiful triple digipack. Itís another work that made us very happy after finishing it.
What is the approx sales figures for your albums ?
We manage to sell them normally in a 1200 CDs/DVDs pressing. Some CDs/DVDs overcome this mark and others fall a little behind.
How is the distribution of your albums in the rest of the world and what is your main markets ?†
With a lot of work and honesty we got excellent partners in Brazil and mainly abroad. Really fantastic people that accomplish an impressive work. Until now, our main markets are the United States and Europe, mostly France and Italy.
How difficult is it to get your albums into record shops and the big online shops these days ?
In big stores is really hard to find them, mostly by the fact that they offer heterogeneous material. Few stores have our products, but the specialized stores in progressive rock or rock in general, sell them.
How do you market and advertise your albums?
This has been a problem we intend to solve still in 2010. We still didnít come to any conclusion on this issue. The CDs were released in websites, newspapers, magazines, but this is still not enough. The bands have a greater potential than we are offering and this is a sin. But the learning shows that it is possible to do something better and attractive to the public. In 2010 we are preparing new marketing strategies.
Manufacturing is an own form of black art. Where and how do you do the studio recordings, the graphics & art work, the mastering and the CD pressings ?
Sometimes the CDs come already produced, and sometimes we have to produce everything. The professionals involved in our productions are chosen among the most known and well accepted ones. For the mixing we work with Alexandre RabaÁo and Althayr Rodrigues and to masterize we call Luiz Tornaghi, a Latin Grammy winner on an Ivan Linsí CD. Masque Recordís logo was designed by Ana Monte, from ContŠgio CriaÁ"o, and the art of the covers by the designers Gustavo Sazes (Abstrata), Carlos Fides (Artside), Jobert Mello (Sledgehammer) e Bernard. All of them have a very successful career in Brazil and abroad. We always look for the best professionals we can. And I can assure that all of them, with no exception, did a great job. I think everybody for they never show up directly, but they are essential to the growth of the label.
LPs are back in fashion like never before. Several industry analysts believe LPs will replace CDs as the only physical storage format for music. This in addition to digital downloads. Have you thought about branching into LPs and digital downloads or are CDs your only products ?
Obviously the market shows tendencies and we have to pay attention to it. The changes are in course, so letís get what everybody wants. In Brazil there is a LPís factory and there is no progressive rock in this format, since the CDís was released in the market. But LP would be a very pleasant production for me, because I particularly like do see the big covers, the lyrics, arts, all in detail. Particularly I donít know if the payment download would please the progressive rock admirers. Probably those who download will continue to do it illegally. I do not think progressive rock music can be sold by singles. Generally their fruition comes with the whole work. I can be wrong at this point, though. Regarding the CD, a little bit of creativity turns it an extremely attractive product, since the covers can be produced in many different shapes. Only time will tell which way to follow.
Running an underground record label is like the art of how to get as many omelets as possible from one egg. How is your finances and are you breaking even or even going into profits ?
We never had prejudices. The profits are low, because we invest everything we have in the next label releases. In other words, we depend a lot on the sales of a release to produce again.
How do you deal with your bands, contract and communication wise ? How and why do you sign a band ?
We look at each band individually. The contracts are normally made considering the needs of the bands. And the bands have different needs so it would not be fair to make all of them signing the same contract, since we also make different productions.
Sign a band is always an issue of much responsibility. The music has to please me and Luiz, but also the band. There is no way to produce a good work without the quality of the band and the musicians. We never had problems with this, even the opposite happened. We talk to the labelís bands, but we also contact all the progressive rock world. We obviously give more attention to the bands we produce, because we are naturally closer, but thatís all. Unfortunately, it is not possible to record all bands that contact us. There are a lot of very good bands, with high level musicians, but it is not possible do release everything we like.
I have concluded that underground labels is a dying breed. But what do you feel you as an underground label can do better than a band who want to release an album on their own ?
I think bands must have time to work on their music. But though the musicians are all of excellent quality ones, most of them do not survive doing music. Most of them have other jobs and a family to take care. The label helps to facilitate the contact between the bands and the stores, distributors and the public, through the art production, distribution, marketing and the non stopping search for expanding their public. Everybody like what they do and itís conscious of what they are doing.
Have you had any bad experiences of any kind ?
Nothing I remember, it didnít happen anything relevant.
What is this year's release plan for Masque Records ?
We still didnít sign with no one this year, but I hope the conversations we are having end up in good news. You can wait and see: great jobs are coming.
I have touched upon this theme in another question, but I still wonder what you think is the future of the music industry which many think is doomed. What is your thoughts about the music industry and it's future ?
First we have to separate commercial music industry inside progressive rock world. I donít even like this name very much. The music industry in general, the big ones, helped a lot with the illegality, elevating the prices until the absurd, not always caring with good quality. Most of them always put the profits in the first place. Many of them are tired of creating and produce bands and successes, aesthetic and behavior standards. They treated many times the music as fashion. The majority of the progressive rock labels are free. I do not see music being created for being hits, payments in cash for radios to play them in the progressive rock world. If the musician have 16 or 60 years old, what matters is his quality as a musician. The art comes in the first place. Masque Records never changed a note in any band. They always have complete freedom to record. Itís a more sincere process. Marx would probably say that there is a struggle of classes inside the music industry. A big chasm separates the big producers and the progressive rock labels.
Anything you want to add ?
Yes, of course, I would like to thank you for this interview and the opportunity you gave me to talk a little bit of how is the work of managing a label. I bet many people are curious about it. I would also like to thank all the bands, the mixing and masterizing technicians, graphic artists, and our partners around the world and mainly all that worship the label. I am glad that besides Masque Records there are independent and exceptional labels that are our inspiration for work. Once more my most sincere thank you for the extreme kindness and affection
Thank you to Gustavo for this interview

The Masque Records homepage is
here