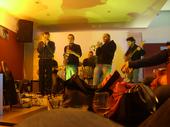 Slivovitz started in September 2001 and ever since hasn't stopped moving, growing, changing shape and direction always in the groove of instrumental music related to ethnically tuned jazz rock. Their two albums to this date is pretty wild, Canterbury influenced fusion. They are now signed on MoonJune Records and I got in touch with them through this label.

The band answered my questions.
----------------------------------------------------------------------------------------------
Your biography has been covered in your ProgArchives profile so let's bypass the biography details. But which bands were you influenced by ? 
Of course every single member of the band has his own influences, but some of them are mutual, and actually helped to define the sound of the band as it is now. For instance, the rhythmic section used to play a lot of music by the band Primus. Another common ground is funk (James Brown, Sly Stone or even "Blood Sugar Sex Magic" by Red Hot Chili Peppers) and also the "electric" Miles Davis (especially such records as "Live Evil"). As far as jazz is concerned, we all more or less listen to it, and among the common favourites Avishai Cohen comes to mind. Some of us listen to jazz music more than others, on the other hand some actually prefer to listen to Eastern European and Gipsy music. The Hungarian band "Besh O Drom", for instance, is really inspiring for us. But, as above mentioned, it's really difficult to list all of our influences in just a few lines!
Slivovitz is a plum spirit which is pretty feisty. Why did you choose this drink as your band name ? In our early days, right after we first met, we used to jam every day at our bass player's, and an Hungarian friend of his used (and fortunately still does) to give him some Slivovitz as a present, when coming to Naples to visit him. So our jam sessions were very much inspired by this drink! Therefore, when we decided to build a band, the name "Slivovitz" immediately came to mind. And we have to say it really works, as far as it fits the music.
Why did you choose a career in jazz ?
We like to think that we have simply chosen a career in music.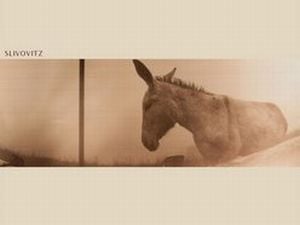 Over to your albums. Please tell us more about your debut album Slivovitz from 2005.
Most of the tunes off this record were written in a very short time, during the jam sessions we used to perform after we first met. So it sounds very fresh and lively. There is a lot of funk and also Eastern European music, and it features also some bossa number. Also, the parts of the various instruments are really very well balanced, and therefore it sounds really like a collective work. We must say it's a record that stood well the test of time, but unfortunately didn't have a very good distribution outside Italy. For this reason, we decided to include in our following record, "Hubris", three remastered tracks off our first album, selected by Leonardo Pavkovic.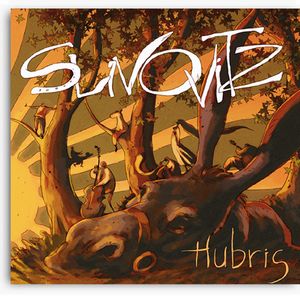 Please tell us more about your second album Hubris from last year.
This record actually reflects a transitional period for the band. It is much more jazz influenced than the previous one, and it sound much more sophisticated. In addition to the line up of the first record, "Hubris" features also a singer, Ludovica Manzo, because we included some vocal parts in our compositions, which anyway are still mostly instrumental. By the way, there are also a few tracks which resemble the songs of the first record, like "Dammi Un Besh O" (dedicated to Besh O Drom) or "Sono Tranquillo Eppure Spesso Strillo" (which is a strong funk number). This records is also enhanched by great guest contributions by the likes of percussionist Giovanni Imparato, vibraphonist Marco Pezzenati and guitar player Ugo Santangelo.
You are about to start work on a new album. Please tell us more about what we can expect from this album.  
This is not an easy answer. we are currently working on every tune that's involved and we can't be objective : after have being exploring many genres and styles we are actually concentrating on what could really be our music. As "Hubris" is  quite a long and sophisticated record, the basic idea for the new record  is to produce a more compact record, maybe shorter, but definitely more consistent than the previous one. 
How is your creative processes from coming up with a theme/riff/idea to you got it down onto an album ?
The creative process it's different for every tune we wrote, but for almost all of them it's one of us who came with an idea that is subsequently arranged together. Some things are just bass lines some other just sketches of themes, sometimes we write everything down and sometimes we don't write anything at all... differently from the very early times, when music erupted basically in everlasting jam session, nowadays we work and study on our own and THEN submit the ideas to the others.
Just to give those of us who are unknown with your music a bit of a reference point or two: How would you describe your music ? 

The best definition we have come across so far is: "vibrant expansive world jazz"; it pretty much sums it up.
How is your gigs situation. Do you play a lot of gigs ?
We are a self promoted band. we work as hard as the situation is, but it's not easy. Due to the instrumental nature our compositions we are pushing to play more all around Europe. Unfortunately the italian  scene is much oriented to songs or straight jazz.
Are any of the Slivovitz members involved in any other bands or projects ?

As professional musicians, we have collaborated with many italian and international musicians in jazz and ethnical music, such as Enrico Rava, Marzouk Mejiri, Daniele Sepe, Enzo Avitabile, Florin Barbu, and  indipendent bands of the Neapolitan scene such as Insula Dulcamara, Ipse Dixie, Psychonauti, Tricatiempo.
Besides of a new album, what is your plans for the rest of this year and next year ?

We are about to spend some time in London, in order to expand our musical activity in northern Europe. Besides, we're planning an European tour for next spring/summer
To wrap up this interview, is there anything you want to add to this interview ?

To quote Jaco Pastorius: Give us a gig!!!  :)
Thank you to Slivovitz for this interview

Their PA profile is here and their homepage here