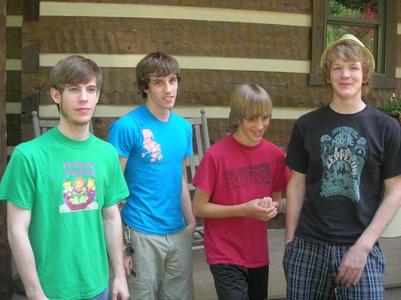 Until Sunrise is a new post rock band from USA who has just released their debut album. They have promoted this album through our forum too. I got in touch with them for their story.
Joe answered my questions.
-----------------------------------------------------------------------------------------------------------------------------
Your biography has been covered in your ProgArchives profile so let's bypass the biography details. But why did you wanted to play this type of music instead of any other form of music ?
This is the type of music that has been held up in us as musicians and artists our whole lives, and with Until Sunrise, we are finally letting it flow out of us. We never got together and decided "we are going to write progressive post rock." All of the songs came to us so naturally, and we never had a problem writing. This type of music seems to express our message so naturally.  
What is your musical background and were you involved in any other bands before you started Until Sunrise ?  
I have played classical piano for eleven years, and guitar for four. Music is my life. Tanner has been playing bass for eight years, and Sam has been playing drums for about four. Sam is also a classically trained piano player, and both of us have won competitions on the state level. We are all very musical people Until Sunrise is the first band for all of us! Sam and I have been jamming forever, and before I knew Tanner and David, they used to jam together as well. In fact "Pink" is based off of a couple riffs Tanner and David wrote two years ago. "Sunrise" is a song Sam and I have been toying with for about three years.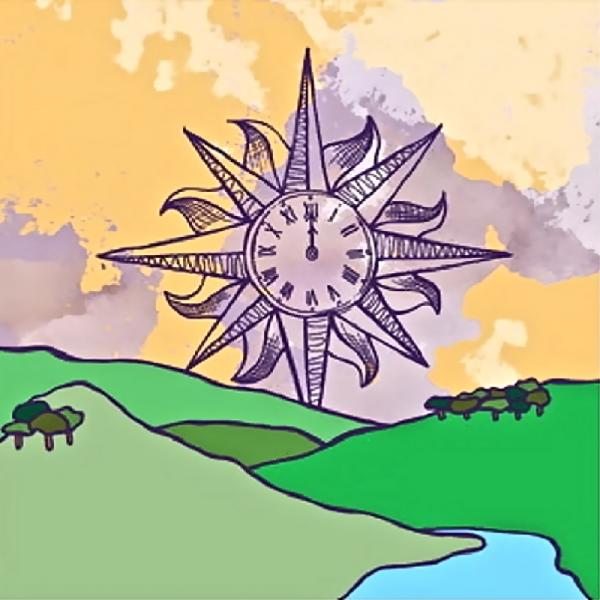 Please give us your long or brief thoughts on your only album Until Sunrise released earlier this year. How would you describe the music ?
It's profound, organic, and pure. Our friend Kenny from Time Columns described it as "Universe Rock."(whatever that means haha) We attempt to display a concept through the album without words. The full length is a representation of all our musical influences combined and forged into something new.
How is your writing and creative processes ?
Back in the spring, when we wrote all of our music on the full length, it was extremely spontaneous. Nothing was ever planned, and we would even do lots of writing in the studio. Sunset, Pink, Midnight, and Sunrise were all written the first two weeks we were a band. We were so happy we could get together a band that enjoyed this type of music so much, that our drive to write and create spilled out of us very quickly. Some songs contain riffs we have been toying with individually for years. "Nostalgic Moment" is probably the most spontaneous song of all of them. We were just chilling in my basement, when Tanner started to play a bass riff. Sam walked over to the drums, and started to jam with it, and then I improvised some keys. We played for about five minutes, and what came out was "Nostalgic Moment." We wrote "As the City Quietly Sleeps..." very quickly as well. We wanted to take our influence from GY!BE and Russian Circles and combine them somehow. One day, we gathered as a band and kept writing and writing. Then we realized how ridiculously long it was, and how much we loved it.
You are currently working on an EP, according to your biography. How is this work progressing and what can we expect from this EP ?
We wrote some material we really liked right before I left for college. This one, as opposed to "Until Sunrise" is going to be darker, and more emotional. We are going to be slightly more conventional post rock with this next release, but we will definitely keep our defining sound that will separate it from being "just another post rock album." While i'm here at MTSU, i'm learning so much more about recording, and the production quality on the new EP will sound more professional and less lo-fi than the full length. Be excited!! We definitely are!
What is your other plans for this and next year ?
We have a couple gigs, as well as a live radio broadcast out of Bethlehem PA set up this winter. We are going to be stuck in the studio writing a recording most of December. Right after the release, I'm coming back from winter break, but we are booking a USA tour for the summer. Since this whole band thing is happening so quickly, and we're still so young (Sam isn't even in high school yet) we don't know where Until Sunrise will take us next year.
To wrap up this interview, is there anything you want to add to this interview?
Simply enjoy and review ! We don't care about the profit, we just want people to hear and download our music from here.
 I want to give out a special thanks to Jody Beal (TheProgtologist) for getting us here, and to Kenny Eaton of Time Columns for jump starting us into the music scene. Time Columns is also in the Prog Archives:    
Thank you to Joe for this interview.
Their PA profile is here and their homepage is here