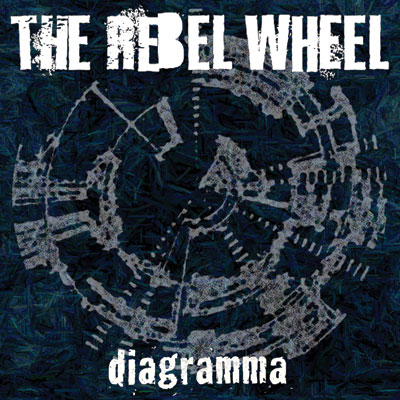 Please tell us more about your second album Diagramma from 2007
That album was a transitional one. There are 5 songs on it that were just me playing or programming everything, then two songs that featured the whole band. By then I had realized that prog had a small but enduring audience and I geared the album towards that aesthetic instead of a jazzier one that the earlier album had. The album was a lot more keyboard-oriented than I was used to being and instead of using a guitar synth to trigger stuff along with the occasional keyboard-based synth, I spent as much time playing "traditional" prog keyboards as I did guitar.
As before, I was very much interested in merging electronic elements like drum machines and samplers, loops and synth based sounds with the more traditional sound of guitar, bass and drums but as computer technology had advanced radically since the first album, I was able to create far more complex atmospheres and treatments.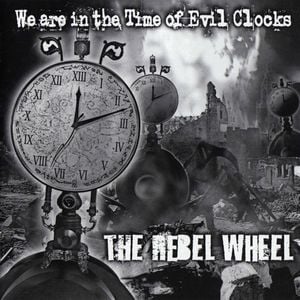 Please tell us more about your third album We Are in the Time of Evil Clocks from this year.
That was a real band effort and was recorded in various places throughout a 13 month period. I don't think I have ever taken so long to track and produce music before in my life, but when you have 4 players to account to and for, it takes a lot longer to reach a consensus.
The idea was to have a darker sounding, more mysterious vibe than before and we really wanted to have a windy hill in the Autumn as a sonic returning point through-out.

How would you describe the musical developments on your three studio albums?
Well, as I mentioned already, the basic thrust is to maintain a performance-oriented aspect regardless of the technology used. I love gear and I love trying out new stuff, but I don't want the real-time performance of music to get subsumed by production techniques or digital audio workstation assumptions.
Every album has some part that is basically an Acousmatic episode not intended to be performed (ranging from nature and city ambiences to a clamorous industrial sounds). Every album features songs that use a mix of sample based percussion sounds mixed with real drums. That element has remained constant. The sound of a huge and busy bass has also been a constant. The variables have been the guitars, keyboards vocals and other instruments like sax. That changes according to who is in the band at the time and what they bring to the table.  
For instance, on Evil Clocks album, Ange has a pretty voice so I wanted to accent that. She's a really strong soprano player and able to improvise easily so I wanted to accent that as well. Bassist Claude Prince was excellent re-creator of parts and wanted a challenge so we gave him lots of tricky things to do. He is also a formidable slapper so we set up areas where he could do that. Aaron has excellent technique and a real feel fro grooving in odd meters so that was played up on the album. He also was in the process of shifting his grip from a more traditional jazz-like one, to a harder-edged rock one, so we wanted to get both on record.
On Diagramma Alain was a heavy-hitter on drums with a very idiosyncratic technique so I wanted to showcase that side of things. Gary was a wonderful tapper so we played up that aspect. Both of them were given tons of room to do that on Arachnophobia. Paul Joannis was a HUGE Rush fan and had that sensibility so the song Awakening, was mostly his showcase.
How is the availability of your three albums?
Diagramma and Evil Clocks are easily had at 10T and various other places. The first is essentially out of print as it was only a CD-R release through CD-Baby. I have had quite a few requests for it actually so I may print up some real copies or alternatively, start getting some more available for download.

Just to give those of us who are unknown with your music a bit of a reference point or two: How would you describe your music?
I'd say it is performance-oriented stuff. It is full of contrasts and very eclectic, but is unified by a strong rhythmic feel. Even when we are playing in odd meters (a lot of the time) we try to keep a groove-oriented pocket. We have been compared to a lot of people but the one that seems to be used most is King Crimson. I think that is because we are edgy at times (although we do have some very pretty little ballads) and have lots of angular riffs and dissonant chords. The vocals are often described as sounding like Dave Gilmour so there is that as well.
From my point of view the music is jazzy in nature, not in the swing sense of the term (although we do have some sections that rely of swing grooves) but in the underlying approach to the songs and the players. I like distorted guitar and tricky riffs so there is lots of that, but mostly it is twisted song-oriented stuff.

How is your gigs situation?
We're doing tons of them lately, mostly small clubs and dives. There have been some dismal turn-outs to be sure, but we also have had some amazing response. I think it is important for a band to be out there dealing with gigs both good and bad. It not only makes you so much tighter, it also helps you grow as a band. After awhile you can deal with pretty well anything a gig throws at you and bit by bit you find that you're making a mark and people of all ages and back-grounds begin to get into it.
What is your experience with the music industry and the new internet music scene?
I have been doing music full-time since I was 18 (with the exception of two years pounding spikes in the mountains) and I have had a ton of experience working with lots of players. I've worked with world famous people and total unknowns and everything else in between. I find that musicians are generally a lot more tolerant than fans, music buffs first and foremost and easily approachable on that level. The few that I have had tons of attitude from usually don't seem to get far in that field.
The internet is amazingly difficult to deal with. At once it offers a distribution network unlike any before, can target niche markets better than any other media ever could, but is rife with piracy and seems to be inspiring the gradual dissolution of the concept of intellectual property. It is an interesting time to make music that's for sure.
Oddly enough I came across an article from the turn of the century (1900 ie) and it was talking about the demise of music because at that time illegal Canadian reproductions of sheet music were threatening the American publishing industry. Perhaps nothing has really ever changed and music just chugs along regardless but I do know lots of people who simply aren't earning money anymore and that needs to be reconciled with the perceived right of the end-user to take whatever is available for free.
What is your latest update and the plans for the rest of this year and next year?
We're planning to record the new album early 2011. The material is all written and we are rehearsing it now.
To wrap up this interview, is there anything you want to add to this interview?
Keep your minds open; check out new stuff, music is still vital.
Thank you to David for this interview