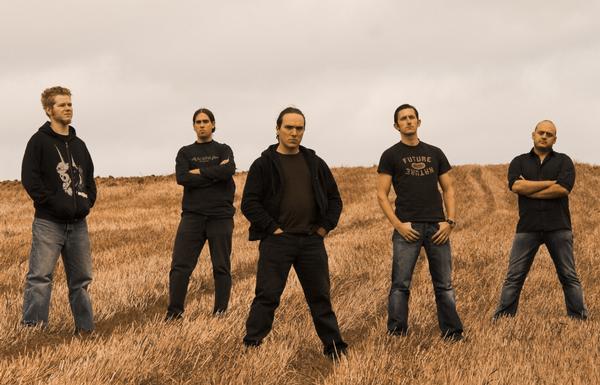 Perennial Quest is a German progressive metal band.The band formed from a series of jams sessions by Stefan Obst (guitars) and Tobias Hermann (drums) in 1995/1996. Philipp Oehrlein (vocals,guitars) soon joined the duo and Perennial Quest soon began writing original material and looking for a bassist.2 long years later they found their bassist in Florian Amelingmeier and this lineup began to gig locally.

I caught up with the band for an interview. Philipp answered my questions.
---------------------------------------------------------------------------------------------------
Your biography has been covered in your ProgArchives profile so let's bypass this and go straight to the meat. Please give me your (long or brief) thoughts and lowdowns on.......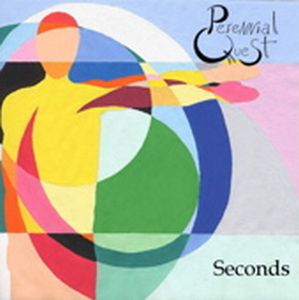 Seconds from 2001
In our opinion, there are some quite cool songs on "Seconds", however the production of the album is fairly poor and doesn't really meet the songs' standard. It is a typical self-made debut, even recorded on adat-tapes back then, which doesn't make it too easy for us to listen to it anymore – we constantly become aware of some funny bits here and there... That's why we think about re-recording some of our favourite songs of the album like "Waiting for the Light", "Distant Earth", "Seconds" and "Colours".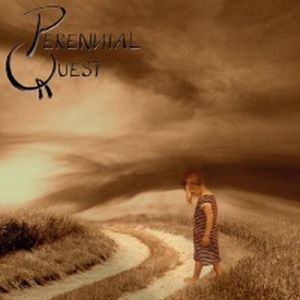 Persistence from 2008
We worked for over three years on recording and producing "Persistence". Partly, this was due to the length of the album (nearly 80 minutes), but mainly as we just didn't get along more quickly and recorded the same tricky passage over and over again. The most important reason for this long process however was that we all worked in our jobs or went to university whereas the band was (and is) just a hobby – even if a very fulfilling and demanding one. Contrary to "Seconds" we're still very happy with the song and sound quality of the tracks on "Persistence".  

What happened in this seven years long break between the two albums and what have you been doing after the release of Persistence ?
After the recording of "Seconds" we played several shows and began writing new material which we then performed live. Furthermore, most of the PQ guys spent some time abroad which again made it impossible to work constantly on the progress of the band. We played most of the songs of "Persistence" over many years (except "A Perennial Quest" and "Are you there?") until we began recording them in spring 2004. As mentioned before, the production of this record took more than three years which should explain what we did these summers... :-) Directly after the album was finished and the release-party had taken place we needed a little break from the band as in the final phase of the album production it has become a very exhausting procedure, especially when working full time jobs in parallel.  
How is the creative and song writing processes in your band ?
Normally one of use comes up with a more or less complete song which will then be arranged and developed by the whole band in the studio. Sometimes this procedure doesn't change the given song a lot; in some cases, however, the whole character of a song changes drastically within this arranging process. Mostly Hannes, our singer and keyboarder, and Philipp, guitarist and singer, come along with new song ideas but the other guys also plan to get more involved in the song writing.  

Just to give those of us who are unknown with your band a bit of a reference point or two: How would you describe your music and which bands would you compare your music with?
Answering this question, we're gonna be very lazy or rather cheeky and just use the info text from our myspace profile – we think it puts in a nutshell what PQ means to us and our fans: "PERENNIAL QUEST stands for passionate progressive music. The band's main focus is on haunting melodies and riveting arrangements rather than too many technical bits and pieces. However, as it is in the nature of Prog Metal, complex song structures, elaborate, epic long-tracks and a certain musical or rather technical standard are part of the typical PQ-sound which is inspired by stylistically various bands like Everon, Dream Theater or Queen."

You have released two albums on your own. What is the pros and cons of going it alone with regards to manufacturing, promotion and distribution?
As we don't have any experience with a professional record label we can just tell what we can imagine from common sense: first of all, we could never ever have afforded three years of actual studio time. However, we have to say that being able to take all the time you want can be blessing or curse. On the one hand you can take your time arranging the different parts, be as perfectionist and picky as you think is necessary and just work until you're a hundred percent satisfied. On the other hand, there's always the danger of getting bogged down in details and "wasting" a lot of time for tiny parts and refinements nobody will ever notice. Probably, it wouldn't have been bad if we had had someone who kicked our asses a bit here and there :-)  
The distribution of our records is - regarding the scale we're selling right now - still doable by ourselves without too much trouble. In terms of promotion it would certainly be easier to push the band with professional help. On the other hand, doing things yourself gives you the freedom to work according to our own pace and taste. We don't have to fulfil any requests from a label and just do it our way. As we don't plan to make a living from PQ, it's no problem that things go along a bit slower and with less pressure.
How easy/difficult do you find it to get gigs and tours these days ?
To be frank with you, we've never did a real tour so far. That's why we can't fully estimate if it has become easier or harder… Regarding our more or less local gigs there isn't too much change, although there are more and more clubs closing down, unfortunately.  

Is any of you involved in any other bands besides of Perennial Quest ?
Yes our bass player is actually into Metalcore and has some projects going on. All the others are focused on PQ.  
What is your plans for the rest of this year and next year?
Right now, there's not too much going on with PQ. We're job-wise spread all over Germany and can't meet too regularly. However, some of us are working on new songs and we hope to get them arranged as soon as possible. Besides, as mentioned before, we think about re-recording some of our favourite songs from "Seconds". Let's see what the next months will bring...  
Anything you want to add to this interview?
First, thanks a lot for the interview, mate! Besides, some cool dude has programmed a guitar hero version of all the solos that come up in our long-track "A Perennial Quest" – made it to almost 5 minutes! :-) Thanks a lot to this guy, if he should read this by chance! You can find the video below. Finally: Check out our
website
 and our
myspace-site
Thank you to Philipp for this interview

Their websites is listed above &
their PA profile is here



Edited by toroddfuglesteg - November 09 2010 at 05:21