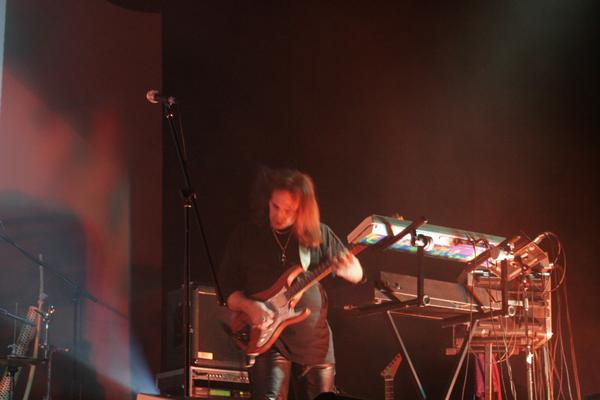 Born in Genova in the mid 1960s, Giorgio Neri is a talented multi-instrumentalist and composer whose influences range from Orme and Osanna to Zeppelin and Yes, from Gong and Tangerine Dream to Vivaldi and Bach. He was once a member of the band Agarthi Sound Factory but decided that for an album this personal, it needed to be a solo work. While Neri plays almost everything on the album it does not sound like some of those one-man, one-dimensional album, but instead feels like a full band with a wide range of styles and variety. He described the album to me as a "personal spiritual journey" and that "Logos" is in its very essence, a prayer. [Jim Russell]

I caught up with him for this interview.

---------------------------------------------------------------

Your biography has been covered in your ProgArchives profile so let's bypass the biography details. But please tell us more about your previous band Agarthi Sound Factory.
Agarthi was the band that i formed 16 years ago,i played guitars,Alessio Panni drums,Bruno Bregliano bass, Luca Ciatto keys and Giuseppe Alvaro on vocals. After four years and one demo with five songs the band stopped.Some years ago we decided to play together once more, Bruno Alessio and I with a new vocal,Luca Longo,and a new guitar player Matteo Farina, start to play a new project,called Agarthi Sound Factory, in witch we play a lot of old stuff and new composition for a show abaut the death on workplace…Now we have an album ready for a label…we looking for a label.
In A.S.F. I feel more free in musical terms,because in this way I play a lot of instruments, keys, guitars, loopstation, sequencer and foot controller…and the music is more heavy and free …than my own project Logos. Now the G.C.Neri Band use 4/5 of Agarthi Sound Factory.
Which bands were you influenced by ?
Led Zeppelin for the power and the sense of english folk,YES for the elegance and long suites, Gong, Tangerine Dream, Ash Ra Tempel, for the sense of infinity space in music, Zappa, Bach, and Italian Le Orme and P.F.M. and i love Devil Doll.
But everything can influence me on my music.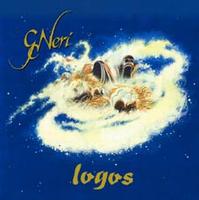 Please give us your long or brief thoughts on your only album Logos released last year. How would you describe the music ?
My album Logos is for me a prayer,and i put on it my musical view,is not prog,folk,hard rock or psycadelic rock but is all of that together,my personal view on music.
For me this is the sense of prog…For me my album is art…far to the prog clichè.
How is your writing and creative processes ?
Inspiration come to me in different way, play along with a drum machine, or sit on piano looking for different mood, the music that I listen give to me some ideas,in the same way one sound can involve me to start a composition…and the books …
I love record everything old stuff, new project, and from the archives comes out something that live again.
What is the latest update and your plans for the rest of this year and next year ?
In this period i work on my new album, a Logos sequel, will be a great album, and in the same time i rehearsal with G.C. Neri band on Logos live version and new stuff,from new album.
I looking for a manager for live activity.
I work on my new album in the same way of Logos, play all instruments with some guests…
Thank you to Giorgio for this interview