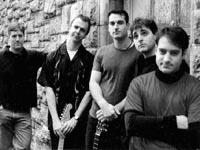 Izz is a New York based band. Once considered neo-prog, further exposure suggested there was something else going on. This is what let to the label of modern symphonic. Each album has been released with ever-rising praise. The numerous live appearances add to the growth of their skills.
I got in touch with the band and John Galgano answered my questions.
------------------------------------------------------------------------

When and by whom was Izz formed and do you have any background from other bands ? Why did you choose that name ?
IZZ was formed sometime in 1996, although a few members of the band had played together before that time. My brother Tom was sort of the founding member of the band as he was the one who met Greg DiMiceli, Paul Bremner and Brian Coralian all around the same period of time in College. At that time, Paul was in another band, Schrodinger's Cat, so he was unavailable and so the first proper IZZ lineup came together with me Tom on keys/vocals, Greg and Brian on drums, Phil Gaita on bass/guitar and me on guitar/bass. We also had two female vocalists featured on our first album, Sliver of a Sun: Michele Salustri and Danielle Altieri.
From the beginning, everyone in the band shared a common love for music that went beyond the typical 3 or 4 minute pop song. Although we still do share a love for the well-crafted pop song, we all knew there was more to music and that we could create some interesting pieces as a band. We all wanted to stretch our musical boundaries a bit, so I think that it just all clicked, even from the first rehearsal.
The name IZZ came about by accident actually. I am a big NY Mets (baseball) fan and at the time, they had a pitcher named, Jason Isringhausen whose nickname was Izzy. I remember thinking what a cool name Izzy would be for a band, but when Tom and I talked about it, we thought it reminded us too much of Iggy Pop. So, we took off the 'y' and thought that looked cool on paper. It was a short name and we could make write it in a very big font – also it represented the feeling that the band would always try to be in the present. We would be just whatever we were at that given moment – we wouldn't be ruled by fashions or the times, but rather we would make music that comes from the heart. Thus, the band just IZZ.
To start with; please give me your (long or brief) thoughts and reflections on.......

Sliver Of A Sun from 1998
This album is the source of some very fond memories for me. If memory serves, I am not sure we even set about to create an album per se, but just to record some of the songs we were working on. At this time, we had no idea that there was an underground prog scene or anything like that. We had no hopes that anyone would actually buy an album of our music. We were young (I was 19-20 during the recording of this album), so we just wanted to hear ourselves recorded I think. Tom was cutting his engineering teeth and we were all learning how to record. I think the album is a strong one in terms of the songs on it, but it certainly suffered a little in the recording quality department. Some songs like Assurance and Where I Belong really stand out for me on this album as sort of songs that define IZZ, even today. So there is a very special place in my heart for this album. Because the band loves this album so much and wants it to be heard again with great sound quality, we are actually working on re-recording this album for release sometime in 2011. We are already through some of the tracks and I think people will find it an interesting alternative to the original album.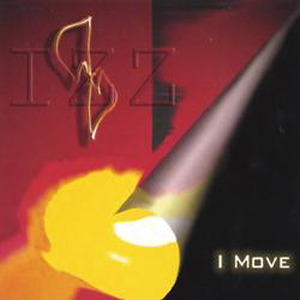 I Move from 2002
The period of writing and recording I Move was one of those magical times you remember when something really special happens. We were coming together as a band during the writing/recording of I Move and just had a ton of fun recording it. The band loves this album and I think it's a really cohesive record. It flows very naturally and the songwriting, if I may say so, is very strong on this one. This album also was hugely important for the band because it marked the first time Paul Bremner was in the band full-time. Paul was a big addition and really rounded it out the IZZ sound. He also allowed me to focus almost exclusively on playing bass. We also had the IZZ debuts of Laura Meade and Anmarie Byrnes on this album!
To put it simply, I Move remains the most important album for IZZ. It still has legs – people are still just discovering it which is really gratifying for us. I love the album and would love to play it again sometime live from start to finish.

Ampersand Vol. 1 from 2004
After the recording of I Move, there were a number of songs that were left off the album because they just didn't seem to fit in with the concept. So, we were faced with forging ahead with writing new material and leaving some really good things behind, or find a place for the songs that didn't make it onto I Move. Looking back, I wish we had released this as a proper studio album and marketed it as such. There are some really strong tracks on this album: Ancient Memory and The Wait of it All spring to mind immediately. It deserves a better description than a "B-sides" album, which is sort of what we made it seem like. But the nice thing is that it's become sort of a surprise for people who know our other albums and discover this one later, so that's been great.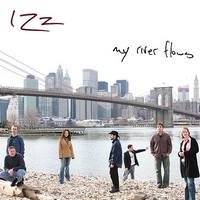 My River Flows from 2005
MRF starts off with two of my favorite IZZ songs: "My River Flows" and "Late Night Salvation". These two tracks really kick off the album in a powerful way. And the last track, "Deafening Silence" is a Tom Galgano masterpiece. Tom wrote and arranged almost the entire song and the band was able to put all of our different flavorings into the mix. It's kind of a funny album in a way because the songs in the middle are so different from the beginning and the end, which makes it interesting to listen to. I think that although MRF may lack a little of the flow that I Move or The Darkened Room have, all of the songs, when taken individually, are very strong and I'm very proud of that album.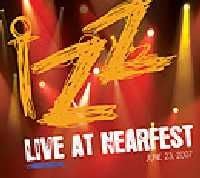 Live at Nearfest from 2007
Our performance at Nearfest gave us the opportunity, for the first time, to release a very professional-sounding live performance. To me, this is not only a cool live album, but it also serves, in my mind, as sort of a 'greatest hits' (for lack of a better term) record. If you look at the track list, it's basically comprised of the band's favorite songs from all of our albums up to 2007. I'm thrilled with not only the quality of the recording, but also the way the band played as a unit on that day. We were just all in sync and it's a great snapshot of IZZ at that particular moment in time.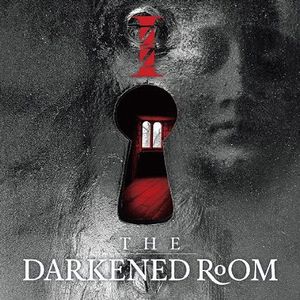 The Darkened Room from 2009
I know it's sort of a cliché to say, but this is my favorite IZZ album yet. I think it has a great flow and feel to it and I am just amazed at how great everyone sounds on this record. There's some great writing on the album and I love the mood it sets. Some songs that stand out for me are "Can't Feel the Earth, Part II" and "23 Minutes of Tragedy". Those two tracks really make the entire album for me. We can't wait to let everyone hear what we have for the follow up, which will be sort of a Part II of this concept.
What are you currently up to now and what is your plans for this and next year ?
Our first priority is the completion of our next studio album, which will be the follow up to and continuation of The Darkened Room. We've done some recording for this already (some during The Darkened Room sessions), but are still writing and arranging many of the parts. We plan to have something ready by the Summer/Fall of 2011.
We are also working on our first live DVD, which is based around our performance at Nearfest in 2007. The DVD will also include 3 or 4 other items which will be very cool for our fans to see. One of them is an in-studio look at IZZ and we have another live performance that we're working to incorporate as well. It's shaping up nicely and we're expecting a release in early 2011.
Also, we have two IZZ solo albums in the works: Paul Bremner's second solo record and my first solo effort. I can say that I've heard a lot of Paul's record and it's classic Paul – I think anyone who likes listening to Paul with IZZ will love this. My record has been fun to work on. There's still some work to do, but all of the songs are ready to go. It's been a fun process, working on my own in my home studio, but the album will definitely not just be John Galgano. I'm going to have a lot of friends (some IZZ and some other friends) on the record as well. I'm hoping that sometime in the Spring of 2011, this will be ready for release. Laura Meade, former IZZ singer (and my wife!) is also working on a follow up to her debut EP with a full-length album. We've commenced recording for that as well. So we're keeping busy!
You also put together the "After the Storm," a hurricane Katrina relief album. Please tell us more about this project.
IZZ was just asked to be a part of this project and because it was for a great cause, we decided we wanted to do our part. It's a small part, but we were glad to have contributed to the CD, which has some amazing artists on it. We're honored to share the CD with those musicians.

You are also contributing a song to the Haiti Relief project. Please tell us more about this previously unreleased song.
The song chosen for this project was sort of an alternate version of "Can't Feel the Earth, Part II". It was something that Tom and Paul worked on before the full band came in and added our parts. So, as you can hear, the structure is very different, but the general ideas are there. It's kind of a fun thing for people who already know the album version of the song.
Based on your two last albums, I would describe your music as a mix of Genesis, Gentle Giant and Radiohead. But how would you describe your music and whose bands are you most influenced by ?
Well certainly I've been influenced by the three bands you mention. I can't say that the entire band has been influenced by Gentle Giant or Radiohead, but Genesis, Yes and ELP have always been sort of the big three for us as a band. We all grew up with them and just loved their innovation and sense of melody. Of course, I'd be remiss if I didn't mention The Beatles. Perhaps they, more than any other band, has influenced how we write songs, how we sing and how we view music in general. I think that, as a band, we want our music to be based first on melody. It's so hard, but so rewarding to write a really good and memorable melody. The Beatles turned out hundreds of them, which is astounding. But we really want our music to be catchy and melodic, while still taking risks rhythmically and structurally. It's difficult to always get it right, but it's fun to try.
Izz is mainly an American band with no visits to us in the old world as far as I know. Any chance you will brave our Icelandic friend (the volcano) and visit Europe with your music ?
We've talked about visiting Europe for a few years now. We've had some offers to come, but we've just never been able to work out the financial end of it yet. I'm confident that sometime soon, we'll make it work. The band talks about this often and we know that there are some great IZZ fans in Europe and we'd love to play for them.
How is your current label situation and what is your experiences with the music industry ?
We have our own label, Doone Records. It's a nice situation to be in because we don't answer to anybody but ourselves. We made a decision very early on to do this ourselves and not spent years trying to convince someone at a major record label to sign us. We had music we wanted to get out and we didn't want to wait to be signed. It's definitely served us well since now we own the rights to our own music and we don't owe any record company anything. The music industry has become a lot more interesting in the last 2-3 years. There are so many small labels and so many great, innovative artists who are becoming successful. I feel like it's a new golden age for art rock. People and bands like Sufjan Stevens, St. Vincent, Porcupine Tree, Radiohead, etc have all proven that you can be successful while still being innovative and taking risks. That bodes well for the future of progressive and art rock. I'm very hopeful!
Is Izz your main occupation or do you also have more sane occupations in addition to being musicians ?
I would say yes, IZZ is our main occupation and yes, we have other occupations as well. While IZZ remains our #1 priority, some of the band members are music teachers, Brian plays drums for theater productions/studio work, etc and I am an attorney. So we do what we have to do in order to be able to play the music we love with IZZ.
Just to wrap this interview up; do you have any regrets in your music career ?
I don't think so. I think we've done as much as we could possibly do with the resources we've had available to us. I'm very proud of the fact that we've released six records and that there are people out there who are still waiting to hear what we come up with next! It's a pretty cool feeling and we are so grateful for that.
What is your five favourite albums of all time ?
Wow – this is BY FAR the toughest question you've asked me. I'll just give one caveat to my answer – these are my five favorite albums CURRENTLY. Ask me in 2 months and I may have one or two substitutes. But here goes:
5. OK Computer – Radiohead
4. The Wall – Pink Floyd
3. The Yes Album – Yes
2. Foxtrot – Genesis
1. Sgt. Pepper's Lonely Hearts Club Band – The Beatles
Anything you want to add to this interview ?
Just to say a big "Thank You" to you for giving me the opportunity to chat with you about IZZ and also to all of our fans who have been so loyal and so supportive of IZZ throughout this past decade. We hope to have some great new music for you soon and we hope you continue to spread the word!
You can check out IZZ at www.izznet.com and on Facebook, Youtube and Myspace as well.
Thank you to John for this interview

Their PA profile is here and their homepage here