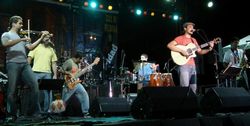 Asi Somos are a band from Puerto Rico who incorporate afro-Caribbean jazz, rumba, reggae, folk, and Puerto Rican pop in an energetic and highly percussive blend of modern progressive folk. The band's origins date to 2000, where family members Cecilio, Ismar. Duamed and Orlando formed a group to play festivals and events around the island and neighboring areas.

I got in touch with the band and they replied with this interview.
--------------------------------------------------
When was Así Somos formed and do you have any background from other bands?
Así Somos was formed in 2000. Every musician has had previous experiences and backgrounds from other bands and ensembles. The drummer began in the Indie Rock scene (circa '98) in Puerto Rico with a band called Kapá Prieto. As music students (Puerto Rico Conservatory of Music) the saxophonist, guitarist, bassist, percussionist and violinist attended and enrolled in the school's wind ensemble and chamber orchestra, respectively.
Which bands were you influenced by?
As every musician, influences have an important impact in his musical career development. Therefore, in Así Somos each member has his particular bands, artists and music composers influences. However, as a collective, and in this moment (2010) we can summarize these influences in:
Rock (Maná, Fiel a La Vega, Dave Matthews Band, Dream Theater, Symphony X, Rush)

Reggae (Bob Marley, Cultura Profética)

Jazz (Paquito D' Rivera, Michel Camilo, Giovanni Hidalgo, Michael Brecker, Pat Matheny, Miguel Zenón, Paoli Mejías, Jerry Medina)

Pop Music (Juan Luis Guerra, Ojos de Brujo, Eros Ramazotti , Alejandro Sanz)

Orchestral music (Brahms, John Williams, Wagner, Beethoven, Mozart, Tchaikovsky, Stravinsky, Mahler, etc.)
To start with; please give me your (long or brief) thoughts and lowdowns on...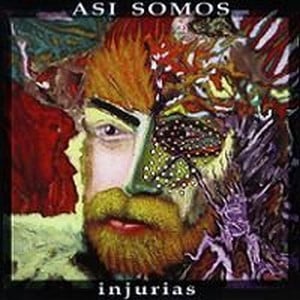 Injurias from 2002
Our first CD "Injurias" was the result of putting together the influences that over the years each one of the members had developed independently. Definitely, it resulted in the evolution of Así Somos' signature sound concept, which has persisted since then.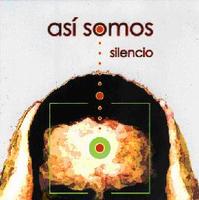 Silencio from 2007
Our second CD "Silencio" was the result of an ambitious and conceptual composing outreach. The lyrics, highly metaphorized, responded to an eclectic point of view of Puerto Rico's socio-political, ecological reality, and our inspiration fundaments (beloved ones relations, happiness, etc.) needed as an artist in order to produce.
The music was composed and arranged responding to the lyrics. The strong influence of the formal academic musical studies is evident in the development of the orchestral and choral arrangements. This is noticeable on the very first theme "Paragorn". The instrumental composition was realized thinking of presenting the Así Somos' musical evolution since "Injurias", and to introduce the sound concept of "Silencio" as production. Then, each song has its own "voice" inside the whole concept.
Also, in "Silencio" is presented the latin percussion as one of Así Somos' core instruments.
What is the latest update on your band and what are your plans for the rest of this year?
At this moment, we are not working in a new CD. We have new lyrics written, but no music has been composed yet. This task will be realized in the near future.
Meanwhile, some Así Somos' members are recording a CD of Puerto Rican and Caribbean music, as an acoustic quintet project called "Nueva Canción". This project includes: acoustic Spanish guitar, vocals, violin, saxophone, flute, bass and percussion.
Also, Así Somos was selected for making and recording the music of a documental short film, related to the National Oceanic and Atmospheric Administration (NOAA). The short film promotes the Caribbean reef corals and marine ecosystems conservation. It will be presented in all flights and cruise ships coming to
Puerto Rico
and the
US Virgin Islands
.
How is the writing and creative processes in your band ?
The lyrics have been written by former backup vocalist, (at present, Así Somos' manager) Cecilio Colón-Guzmán. Then, lead vocalist Ismar Colón-Carrión composes the lead sheet of the song (Voice melody, Metric, Rhythm, Chords, etc.). The instrumental melodies are developed principally by the saxophonist and the violinist, Saviel Cartagena-Acevedo and Duamed Colón-Carrión, respectively.
After the music is composed and arranged, the other members contribute on the overall arrangement and implementation of the musical ideas that arise in rehearsals.
How would you describe your music and which bands would you compare your music with?
We describe our music as Progressive Trova-Fusion as there are different musical elements incorporated, which are the result of all the influences of artists mentioned above.
I know about Ongo and a couple of death metal bands from Puerto Rico. But I am not aware of a folk rock scene. Please tell us more about Puerto Rico and the music scene in Puerto Rico.
The music scene in Puerto Rico is pretty diverse. You will have in a same music festival a rock band, a salsa ensemble, a folkloric ensemble, a Hip Hop or Reguetón performer. So, actually that's pretty nice!
But in general, as in almost everywhere, what is on radio is what most people in general get identified.
How easy/difficult is it to get gigs and to promote and distribute your records?
As commented above, it depends on which audience are you pointing out. But in general, a commercial music ensemble will have less difficulty getting gigs and distributing their records, than a group like Así Somos. However, Así Somos is receiving a solid response from that audience that presence a live show. Their comments really demonstrate that Así Somos' music is winning its right place in Puerto Rico's music history.
From where can your albums be purchased?
Our records can be purchased at:
CDBaby.com:
Anything you want to add to this interview?
We would be honored to hear from colleague listeners in Progarchives, in order to keep passing the word that here in Puerto Rico the progressive music is alive.
Thank you,
Así Somos
November 10th, 2010
Thank you to Asi Somos for this interview