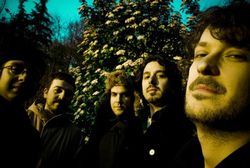 Replikas is a quite popular and appreciated modern rock band from Turkey, with an incredible artistic perception, oriented on progressive rock, alternative, world and improvisational music. Their musical start might have been p(f)unk-related and underground, but the band took a professional distance from weak & "independent" styles soon after, impressing first of all with their music and vision, a thing leveled, afterwards, by their albums, both succesfully and intriguingly. The band has so far released four albums.
I got in touch with them and Replikas answered my questions.
--------------------------------------------------------------------------------
Your biography has been covered in your ProgArchives profile so let's bypass the biography details. But which bands were you influenced by and why did you choose that name? 
It's hard to summarize all the bands and artists, which were influential for us at the beginning, and we still keep on searching for new sounds and ideas, but we can say bands like Sonic Youth, Can, Faust, Einstürzende Neubauten, Joy Division, Jesus & Mary Chain, Erkin Koray were quite important for us back in the early '90s.
The name "Replikas" was born from the Gary Numan & Tubeway Army album called "Replicas". We liked the sound of the word, so its meaning had nothing to do with our preference. We changed the letter from c into k, in order to break its connections with any language.


Were any of you involved in any other bands before you started Replikas ?
Not really. Some of us had earlier experiences but Replikas was the first serious band for all of us. Nowadays, almost every member has their own side projects as well.


How is the rock and progressive rock scene in Turkey now ?
It keeps expanding and evolving. 10 years ago, it was not so possible to talk about a real "scene", but now lots of bands are active. Istanbul is the center, but there are also lots of activities going on in other cities like Ankara, İzmir, Eskisehir.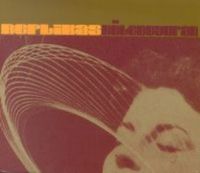 Let's go straight to the first album. Please tell us more about Köledoyuran from 2000.
Köledoyuran was the result of two years of playing countless live shows. We may say most songs are composed on the stage!
It was heavily influenced by Anatolian music and Kraut-rock and was recorded live almost in one week. At the end of this month, a remastered version for its 10th Anniversary will be released. We and our fans are so excited about it.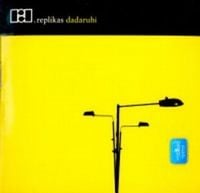 Please tell us more about your second album Dadaruhi from 2002.
We pushed our boundaries by experimenting with new recording techniques.
The Anatolian influences were still there, but this time we were trying to expand the limits of tradition.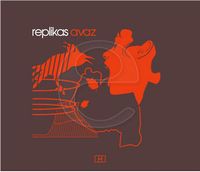 Please tell us more about your third album Avaz from 2005.
Avaz was the first album which we worked with a producer. Wharton Tiers, mostly known by his works with bands such as Sonic Youth, Dinosaur JR, Helmet, was kind enough to accept our invitation to join us in Istanbul. We may say that Avaz is a more song oriented and guitar based album then the others.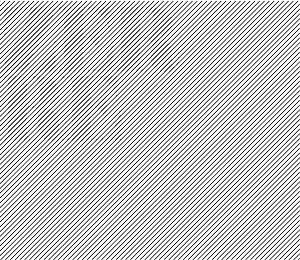 Please tell us more about your fourth and most recent album Zerre from 2008.
Zerre was the result of two years of studio practice. For the first time in our history, we did not share our new songs in concerts until the album released.
To achieve a huge drum sound, we hired an ex-prison building in an island called Gokceada and turned it into a studio.
Musical wise, it may be considered as a product of our musical maturity. Also, with the arrival of Burak Tamer (electronics) a totally new approach to our sound perspective was gained.

Just to give those of us who are unknown with your music a bit of a reference point or two: How would you describe your music ?
This question has been always difficult for us to answer. Maybe it's beter to give some genres which have influence on our music like Anatolian Folk Music, Anatolian Pop Music, Kraut-rock, No Wave, early industrial music.
Since every album (also we have to include the album FM, the compilation of our movie soundtracks – released in 2006) differs in terms of style, any description might be in sufficient.

How is your gigs situation? Do you play many gigs outside Turkey ?
Yes, during the last six years, we had a chance to perform many gigs in Europe. It is important for us to get some feedback of the audiences outside of Turkey, and we want to make more tour (in Europe) in the future.

What is your experience with the music industry and the new internet
music scene ?

Music industry is changing for sure. Although we still are fans of physical formats such as vinyl, CD, etc. , it is impossible to regret the benefits of file sharing.
During the course of ten years, we worked with three different labels. From the artistic point of view, we always have the total control of our music, but in terms of financial matters, it is hard to say the same thing. For the artist who creates independent music rather than mainstream, live performances are the only decent source of financial income.
And for the new bands, Internet gives the possibility of sharing their music, without needing the third party.
So, it seems also possible for us in the future to release our works from Internet.

What is your latest update and the plans for the rest of this year and
next year ?
Recently we are working on a tribute album for so called "Anatolian Pop" scene from late '60's and early '70's. We hope to record the album soon. Afterwards we want to concentrate on new Replikas songs.
To wrap up this interview, is there anything you want to add to this
interview ?
We hope to see you in one of our gigs!
Thank you to Replikas for this interview