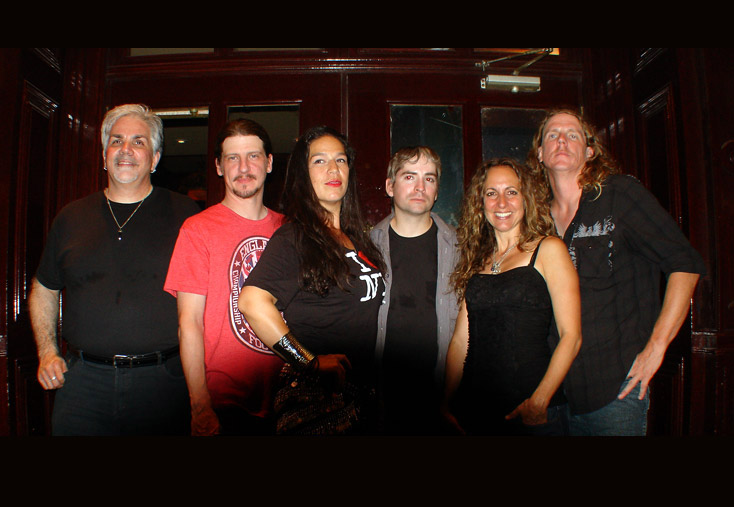 US band Ceiling Unlimited was formed back in 2004, and have honed their craft practicing as well as being an active item in the live circuit since then. Their aim is to craft and create music that speaks to the heart, and followers have likened aspects of their music to bands like Yes, Renaissance and Pink Floyd. Ceiling Unlimited released their self-titled debut album in August 2010. 
I got in touch with them for their story. Jason answered on the behalf of the band.

--------------------------------------------------------------------------
Your biography has been covered in your ProgArchives profile so let's bypass the biography details. But why did you fall in love with nerdy progressive rock and wanted to play this type of music instead of any other form of music ?
When I was 6 years old in 1975, I remember hearing Pink Floyd's "Dark Side Of The Moon" and "Wish You Were Here" all the time in my house. It got to the point where I would start asking my parents to put it on. I was very little but I knew that the sounds I was hearing were affecting me but not quite sure why, haha.
Queen's "A Day At The Races" was another one I always remember being on. I remember hearing songs by Yes, ELP, Kansas, ELO, Supertramp, etc... very early on and also being struck by what I was hearing. My parents always had great music laying around and would always point me in the direction of great songs and music, but, prog was pretty much my own discovery because Pink Floyd and Queen were pretty much the extent of prog in the house. My love of classical music came early on as well, so, combining all this together, I was destined to play and compose progressive rock ;). I do take offense to the term "nerdy" though. Why is that tag always put onto prog??? To me, there is nothing more incredible, interesting, satisfying or, most importantly, COOLER than Progressive rock, period.
What is your musical background and were you involved in any other bands before you started Ceiling Unlimited ?
I have been playing drums for 31 years and keyboard for about 25 years. My first real band was in high school, 9th grade. I had a couple of things going before that , but, nothing to write home about. I've been in marching bands, jazz ensembles, concert bands, rock bands, orchestras, fusion stuff, ...the list goes on. Over the years I have been fortunate enough to have pretty much done everything under the sun. My most recent bands before Ceiling Unlimited were/are The Cuff Links Touring Group (they had a hit in 1969 called "Tracy"), Clockwork (a Prog/Fusion trio) and Doug Smith & Friends (Jazz/Blues/Funk).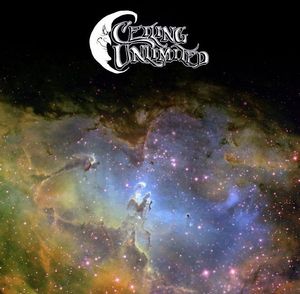 Please give us your long or brief thoughts on your only album Ceiling Unlimited released earlier this year. How would you describe the music ?
Before we went into the studio to record our first album, we had about three albums worth of material written and ready to record. The material that ended up on this album is the earliest stuff we had together as a band. We figured, if we're going to start recording and releasing albums, we might as well do it chronologically. Everything else we have is more along the Symphonic genre, so, we didn't want to release material from the second or third album, which is much more Progressive and Symphonic, and then "backtrack" in a way with the more straight ahead stuff later on. I am very proud of this first album and love the way it flows as a whole experience. The music on this debut , overall, is not that "Progressive" in the classic sense of the word, but, it does have it's moments. The few reviews we have gotten here already have expressed that and I was a little worried coming into the archives with this release, to be honest, only because it's not a "full blown Prog experience". I think what makes this album interesting is that every song is so different from the next and it really takes you someplace. It's a concept album with no concept, haha. Bottom line is, I don't like to describe my music. I want everyone to listen for themselves and take what they may from it.
Where can this album be purchased from and how is it's distribution ?
We initially did a short-run of 100 discs and those are gone. We are getting ready to do the full order and get set-up on CD Baby, iTunes and all the major digital distributors. Hopefully by the middle of November it will be available everywhere. When it is, I will post about it in the forum.
How is your writing and creative processes ?
I have been asked this so many times over the years and I have found it is very difficult to answer. Inspiration can come at any moment, anywhere, anytime. Sometimes you sit down to play and nothing happens, other times you can't stop. As far as the actual writing in the group goes, I write all the music and some of the lyrics and Amy writes lyrics.
How is your gigs and festivals situation ?
Right now, we are taking a break from gigging for personal family reasons and general "life happens" situations. We will use the next four months to continue to write, rehearse and occasionally record and break in the newer members to get them familiar with all the newer material. We will also use this time to secure gigs and hopefully some festivals for next year, shooting for the Spring and Summer.
What is the latest updates and the plans for this and next year ?
Pretty much the same as the previous answer. The only difference or addition would be the recording of our second album which we are all eager to get started on.
To wrap up this interview, is there anything you want to add to this interview ?
I would really like to thank all the people at Prog Archives who have listened to, commented on and reviewed our album and people like Angelo, Avestin and Olav (Windhawk) (to name a few) who have really helped me settle in here. I hope we gain some new listeners, friends and fans, too. This site is much more than just a music archives. It's a great community of people who all share the same thing- a love of prog and music in general and that's an incredible thing. Thank you Torodd for this opportunity and interview.
Thank you to Jason for this interview
Their PA profile is here and their homepage here