Norwegian outfit Airbag got their break through this year with an album (from 2009 though) and some good media exposure. The band is busy beavering away on new projects and I got in touch with them for a combined retrospective and update. 
Bjørn Riis answered my questions.
------------------------------------------------------------------------------------------------------
To start with, why did you chose that name and which bands were you influenced by?
We needed a name to put on the cover of our first EP, Souns That I Hear (2005) and being very much into Radiohead at the time we figured Airbag from OK Computer was a good name. We're influenced by all kinds of band and musical genres. Being huge Pink Floyd and Porcupine Tree fans obviously has a great impact on our writing but we're influenced by just about anything from classic rock, prog, metal and pop to chill, electronica, jazz etc. We basically write the music we'd like to hear and what comes natural to us and aren't afraid to borrow ideas from other bands.


Was and is there an progressive rock scene in your area and were you a part of this scene?

Norway has a proud prog heritage from the 70s with bands like Popol Vuh and Aunt Mary and the genre is very much alive and perhaps stronger today with bands like Gazpacho, Magic Pie, Leprous and Airbag! Norway is a small country though. There's a small but dedicated community but we're still depending on Europe and the rest of the world to sell albums and concert tickets.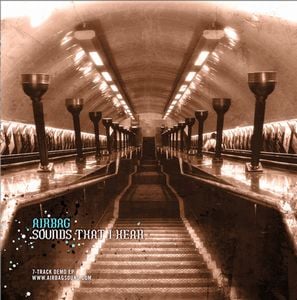 Over to your two EPs first. Please tell us more about Sounds That I Hear from 2005.
It's basically a collection of songs that we'd written up to that point. Although we'd been playing together for some time, Airbag was born in early 2004 and Sounds was recorded sometime early 2005. The first song we wrote together was Sounds, so we though that was a fitting title for the EP.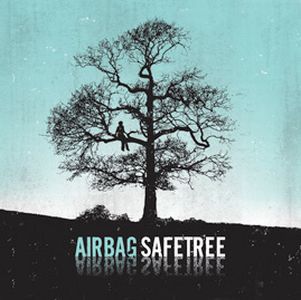 The follow up EP Safetree was released in 2007. Please tell us more about this EP.

Again, it's a collection of songs that we wanted to record and release in some form. We never intended to release it commercially so we printed a handful of copies for promotional use and offered the EP for free on our web site as we did with Sounds. Although it's been some time since the songs were recorded I think they're sort of a link between how we sounded like on Sounds and how the new album will be. Songs like Colours and Steal My Soul are still our favourite songs and it's always fun to play them live.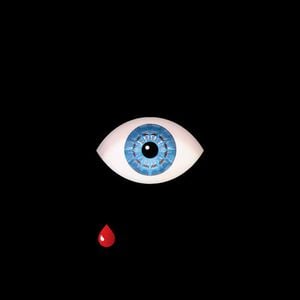 You released your first album Identity in 2009. Please tell us more about this album.

The idea to release Identity came from our record label and distributor Karisma. They wanted us to release the two EPs on one album as soon as possible but we were uncertain and wanted to record new material. Releasing Identity was a real door opener though and we're extremely pleased with the response and feedback we've received. It has also given us more time to develop the new material further and spend more time on the recording process. Although the album features most of the songs from two EPs it was important for us to make everything fit both sonically and musically. The Sounds EP was sort of arranged like an album so we used that idea for Identity and just added three of the four Safetree songs were we though they belonged to make up an album with the proper opening, middle and end. All songs were remxied and remastered and we also rerecorded some of the vocals and guitars.
How is your writing and creative processes?

It's usually Bjorn who writes most of the material. He writes at home and presents everything from more or less finished songs to rough scetches to the band and once each idea is voted for we start working together on the structure and arrangements. Some songs stays pretty much as the initial demo while others goes through what we like to refer to as the Airbag filer. Lyrics are rewritten, parts are rearranged etc. This time we've been playing the new songs for a while and constatly rearranged and added new bits. I think the album is a much stronger group effort with signature bits from everyone and a clear unity in the arrangements.
How would you describe your sound and music?

That's always a hard question. I guess we don't consider ourselves a prog rock act. Not in the traditional sense anyway. We like to consider Airbag as classic rock with bits and pieces from all aspects of the genre from Floyd to Sabbath to Roxy Music. We're inspired by just about anything and listen to a lot of different music from all genres. We're all huge Pink Floyd and Porcupine Tree and at the same time we think Tears for Fear has written some of the most amazing stuff ever recorded. The influences are diverse.
Besides of Airbag; do you have normal daytime job or are you 100 % musicians ? Are any of you involved in any other bands too?

We all have ordinary jobs that consumes most of our time. Airbag is and has always been a spare time project but it seems to work out fine and it's always great to have an excuse to meet up once a week with the guys.
What is your plans for this and next year? Any chance we will see you live on one of the US or UK festivals next year?

The plan is to have the album out before next summer and hopefully do some festivals and shows to promote it.
To wrap up this interview, is there anything you want to add to this interview?

Just like to thank all our fans for the support so far and we're looking forward to letting you hear the new album we're working on. Thanks !

Thank you to Bjørn Riis for this interview



Edited by toroddfuglesteg - December 06 2010 at 04:09