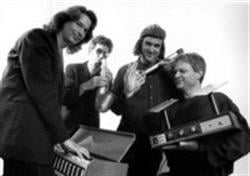 Birdsongs Of The Mesozoic play an eclectic blend of rock, avant-garde noise, punk, classical, minimalist and free-form music with hypnotic electronic sequences. They began in the early 80's as a side project by pianist/percussionist Roger Miller and guitarist Martin Swope from Boston's Mission Of Burma. After many changes, the line-up eventually settled down to Erik Lindgren (piano and organ), Ken Field (saxes, flutes and percussion), Rick Scott (synths, piano and percussion) and Michael Bierylo (guitar, programming and sound design).
I got in touch with them for this interview and both Erik Lindgren and Ken Field answered the questions. 
----------------------------------------------------------------------------------
I have got all your biographical details so let's not waste your time with that. But why did you choose that name ?
Erik Lindgren: Back in 1980, our original guitarist Martin Swope was playing an LP called "Birdsongs of America" which consisted of various bird calls. Pianist Roger Miller accidentally misread the spinning label as "Birdsongs of the Mesozoic" and the rest is history. Roger's father was an ictyhologist (with a focus on prehistoric desert fish) and was well-versed with that terminology, so Mesozoic wasn't an unfamiliar word to him.

To start with; please give me your (long or brief) thoughts and lowdowns on.......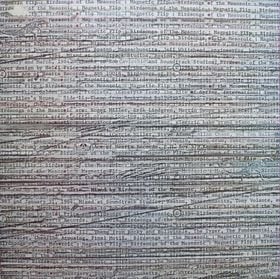 Magnetic Flip Released from 1984
Erik Lindgren: This was our sophomoric musical outing and represents the group at one of our most creative periods during our Triassic era. We did a lot of touring at that time and were a tight performing unit. Our first record EP was created in the studio but material from Magnetic Flip was worked out on the road. This release really showcased the live ensemble at the time and I think is one of our strongest releases which covered a vast amount of musical diversity. Our final release with Roger Miller, appropriately titled Beat of the Mesozoic, was recorded live in the studio. Rick Harte brought the ensemble up to Canada and we had a couple of days at the world-class facility Le Studio, which is where Rush and David Bowie recorded. I remember that the engineer was totally freaked out when we set up our primitive PA system as if we were playing a live show. And we didn't even use headphones! So much for sound leakage--which worked well to our advantage.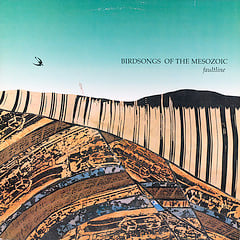 Faultline from 1989
Ken Field: This is one of my favorite Birdsongs albums, mainly because I had the opportunity to play along with Steve Adams, who is the saxophonist I replaced in the group.  He's a wonderful composer and player, and I was glad that it worked out for both of us to appear simultaneously on this transitional album.
Erik Lindgren: This and Pyroclastic were recorded with engineer Bob Winsor who was a real craftsmen. I'm especially happy with how my composition "Coco Boudakian" turned out and think that work is one of our best sonic recordings. Martin's deconstruction of "Chariots of Fire" was a very curious work as with his powerful piece "They Walk Among Us," which employs a rhythm track culled from a Led Zeppelin song.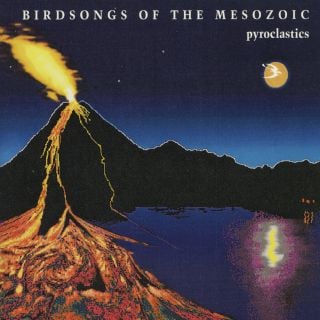 Pyroclastics from 1992
Erik Lindgren:This is our last recorded effort with guitarist Martin Swope. I think that our two covers, "Theme From The Simpsons" and the Beach Boy's "Our Prayer," hold up well and are still part of the ensemble's performing repertoire. Some of my compositions including "Tyronglaea II," "Sled," and "Pleasure Island" show the compositional direction that I was heading in, which is more complex harmonically and rhythmically than our previous work.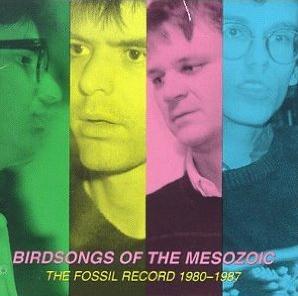 The Fossil Record (1980-1987) from 1993

Erik Lindgren: This collection of demos was recorded at my studio in Cambridge MA. Some of these compositions would have been on our next recording had Roger Miller stayed with the ensemble. Those pieces employ my Memorymoog which was a truly brilliant synth with amazing analog sounds. I'm really glad we did these sessions and it shows our more eclectic side. Unfortunately this has been out of print for years so perhaps Cuneiform will make it again available in the future. This also includes our one long improvisation for Michael Burlingame's art film "To A Random." I remember us watching the film in my studio and spontaneously playing along with it. We did the entire score in one long take, except for the last few minutes in which Martin and I overdubbed different parts resulting in a more smooth coda rather than the jagged ending that he and I originally played. Startign off the CD are "Pulse Piece" and "Sound Valentine," both of which are the first two pieces that we recorded when the band was just a project in 1980. "Tyronglaea," "Chen," and "Sombre Reptiles" were also early demos that we captured on tape and have a lively quirky spontaneity to them.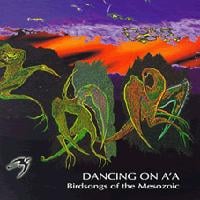 Dancing on A'A from 1995

Erik Lindgren: We were fresh from our third tour to Hawaii and discovered that there are two types of lava there--puhi is the smooth lava while A'A is the rough-surfaced type. The title track has a lot of wild energy and I like its sonic crunch. Michael's three pieces, "Deborahs," "Ray" (a reference to Ray Charles), and "Birdgam" all really rock out! Roger Miller wrote "Swamp" for us which has his musical signature. My minimalist work "Ptinct" has also been arranged for a larger ensemble consisting of woodwind quartet, string quartet, piano, guitar, synthesizer, and cymbal. "Sirius" was conceived as a bolero with a 7/4 repetitive beat that constantly evolves. Our loopy cover tune for this CD was "Peter Gunn," which actually has a slick accompanying black and white music video that you can see on Youtube. Likewise "Electric Altamira" is about the most jazzy work I've ever written and has a terrific artsy video by filmmaker Henry Ferrini that's also posted on Youtube. That rhythm track incorporates three fellows from Dorchester MA doing beatbox sounds with their mouth that I originally recorded for a commercial project.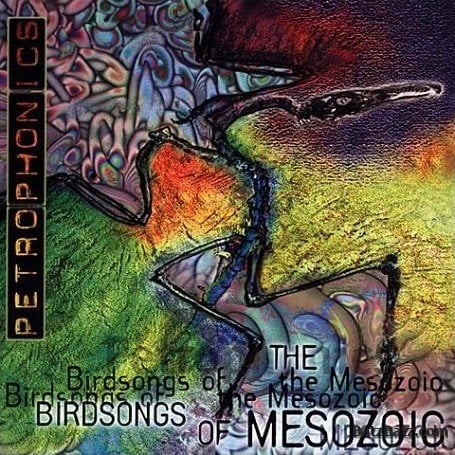 Petrophonics from 2000

Erik Lindgren: To me, this is one of my favorite Birdsongs' CDs and I especially like Michael's title track, which was subtitled "Math Rock" since it constantly changes time signatures. "Ptoccata II" was another minimalistic composition that was conceived in the mid '80s as a compliment to "Ptoccata," which appeared on Magnetic Flip. "Music Inspired from 1001 Real Apes" is actually a 4-movement work that I refer to as my "Elements Suite" ("Time Marches On" is "Air," "Dinosaurs Theme" is "Fire," "Gravity Theme" is "Earth," and Quincy Sore Throat Theme" is "Water"). And yes, it loosely pays homage to Brian Wilson's suite with the same name from his Smile period ("Fire" indeed has musical references to "Mrs O'Leary's Cow"). Parts of these 4 pieces were adapted for the 1001 Real Apes CD that we did in collaboration with NPR Storyteller/Duplex Planet editor David Greenberger. My three-movement work "The Insidious Revenge of Ultima Thule" is a dark trilogy that was always an effective live piece. Another interesting anecdote is that the rhythm track to "Birdhead" is a complete 4-minute piece by the NYC band Drumhead" that included Pere Ubu's Tony Maimome. I composed the music around this improvised piece which had a unique form. Ubu was certainly a major influence on me in the late '70s so I wanted to pay homage to them with this piece. Rick Scott usually comes up with one composition per CD and I especially like the sonic quality of his "Study of Unintended Consequences" which is a truly radical work.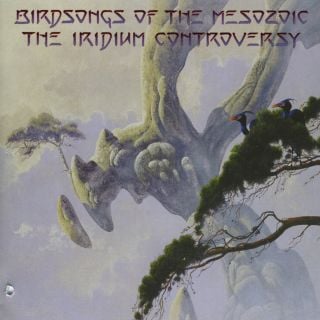 The Iridium Controversy from 2003

Erik Lindgren: The name of the title track was actually an afterthought but turned out to be quite relevant. Part 1 musically describes the Earth before the meteor hit while Part 2 is the planet rebuilding itself from a cosmic disaster. I used a Bolero pulse to portray the beat of the Earth coming back to life. I'd eventually like to hear it performed with acoustic classical instruments but that could be said about pretty much all of my Birdsongs' compositions. We also revived two old Bird chestnuts, "Lost In The B-Zone" and "The Beat Of The Mesozoic-Part 1," both of which appeared on our "Beat" EP from 1987. Each of these works are pieces that we still like to end our sets with, and Michael's pyrotechnic guitar work and percussion sequencing bring them into Y2K. 
While we were working on this body of work, the group performed at NEARfest 2001 and made the connection with visual artist Roger Dean. We opened the festival and the promoters liked our set so much that we remixed our material and they issued it on their label. We were elated to meet Roger and our music really resonated with him. When we were tossing around graphic ideas, we had the audacity to ask him if he'd we willing to do a cover for us. Although we aren't in the financial league of bands like Yes who use his artwork for their jackets, we did strike a financial deal. Roger also asked if we would play at his NYC gallery opening which was a dream come true. For me, performing at that opening with over 30 original Dean paintings was one of the highlights of my Birdsongs' career. He found the name of our ensemble inspiring, so the artwork he produced for us (appropriately titled "Birdsongs of the Mesozoic") was prominently displayed there with a $150,000 price tag. 
Another work of mine on that CD, "100 Years Of Excellence," was originally commissioned by my hometown of Middleborough MA for the Centennial of our public library. I have an alternate recording of that for flute, clarinet, bassoon, piano, and drum kit by my other musical ensemble The Frankenstein Consort (SFZ-004) which came out in 2006. I like Ken's "This Way Out," which is a continuation of his groove-oriented pieces. Michael's "make The Camera Dance" and "Sherpas" are once again terrific complex woks that seem to effortlessly flow. "Race Point" is a musical tone poem describing the peaceful tip of Cape Cod. The parts of that work are dictated by a timeline which don't line up rhythmically, so the composite effect is almost like a musical wind chime.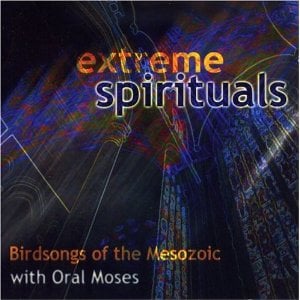 Birdsongs Of The Mesozoic With Oral Moses: Extreme Spirituals from 2006

Erik Lindgren:
 For over 25 years, I've been good friends with Oral Moses who is one of the foremost authorities and interpreters of African American Spirituals (
http://www.oralmoses.com
). Throughout the years, I've produced 3 solo CDs of art songs and spirituals for Oral, and last year produced the Georgia Spiritual Ensemble's CD which is his vocal group comprised of Oral and five of his students. Although we live in different musical worlds, I always wanted to merge our two musical visions into one unlikely project. In 2001, I received a grant from the American Composers Forum to do three spiritual arrangements which eventually led to this unorthodox body of work. I remember playing some of the demos to a good friend of Oral's, who was a Baptist minister and familiar with the traditional rhythm-section/Hammond organ-based repertoire. After hearing what we did, he wanted to ask "Why are you doing this?" since it was so alien to his musical aesthetic. We've done about a half-dozen live performances of Extreme Spirituals with Oral, and it's always a thrill to hear his booming authoritative vocal. Every arrangement is totally unique and poses different musical challenges, and I especially like the extreme diversity that we created.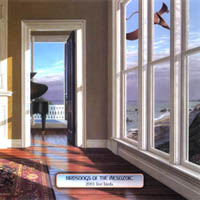 Your live album 2001 Live Birds 2004

Ken Field:  This is our only live release, and I personally think it is a great representation of the band at that time.
Erik Lindgren: A lot of credit has to go to mix engineer Ken Lacouture, who really pulled a rabbit out of a hat with these recordingsl. Amazingly, our entire set (with the exception of our first piece "Petrophonics" which had some severe technical and musical problems) was able to be resurrected. It really shows our sonic fire and fury, and that Birdsongs is primarily a live performing ensemble.
What is the latest update on Birdsongs Of The Mesozoic ?

Ken Field:  We are currently transitioning from our long-time focus on composed music to more of a hybrid compositional/improvisational approach. This is exciting to me personally, since improvisation plays such a large role in my solo work and in my other musical projects. Improvisation has the potential to bring the unique energy of spontaneity to a performance, and the results can be strongest when combined with the structure of composition.
Erik Lindgren: During this past decade, we've worked on collaborations with various individuals including David Greenberger on 1001 Real Apes and Oral Moses on Extreme Spirituals. Currently we're working with Ben Cantil who plays live electronic percussion and was an MPE student of guitarist Michael Bierylo at Berklee. After 3 decades of doing mostly composed music, we're expanding our musical palate with structured improvisation. This is a bit of a stretch for me since I'm primarily a classical musician who feels more comfortable reading music on paper. But I like being pushed in a different direction which I find inspiring. 
How would you describe your musical development from your first album to this date ?

Erik Lindgren: Birdsongs started off as a real alternative to the early '80s alternative rock scene. Creating an instrumental quartet consisting of three keyboards and guitar with electronic/acoustic percsussion who read music onstage was a truly radical idea. Many of the early pieces were based around Roger Miller's experimental piano works from the '70s that had musical roots in the harmonic language of Stravinsky and Bartok. Through the years, the material has gotten more sophisticated ... for better or worse. Paradoxically, the compositions that I brought in a few years ago just seemed to be too complex and started losing the Birdsongs vision. Consequently we scrapped that body of unrecorded work and shifted gears with more simplistic ideas based around improvisation. Hopefully we'll get to record this for our next release. 
How would you describe your music and which bands or scene would you compare your music with ?

Erik Lindgren: It's tough to objectively draw parallels with other ensembles since the music of Birdsongs is such an anomaly. Aesthetically, we have little in common with most of the guitar-based Cuneiform bands. But with that said, the label is a perfect fit for us since they have a reputation for marketing contemporary progressive rock-based music--whatever that may mean. I do see a musical parallel between us and Universe Zero although they tend to be darker and more European sounding in comparison to our eclectic keyboard-driven repertoire. Ideally, I'd like to see us continue the musical lineage of contemporary classical composers like Ginastera, Stravinsky, and Reich, but incorporating a rock aesthetic that encompasses the punk/psychedelic attitude of the MC5, 13th Floor Elevators, early Pink Floyd, plus integrating contemporary music technology. When Birdsongs was actively touring, we'd often have people come up to us after a show and say "You're not from around here," which kind of sums up the ensemble. 
How is your label situation and what is your experiences with the music industry ?

Ken Field: We are fortunate to be affiliated with one of the best labels in the world, Cuneiform Records.  They are passionate about music, and extremely supportive of our work.  And unlike much of the music industry, they are incredibly honest!
Erik Lindgren: Prior to our wonderful association with Cuneiform, we were blessed to do three records with the Boston-based Ace of Hearts label. These were compiled in the late '80s on a Rykodisc CD which gave us lots of visibility and our kooky rendition of "Theme From Rocky And Bullwinkle" made one of their compilation CDs which got our name around. I know there are so many tales of woe with shady labels but we've been blessed to work with Steve Feigenbaum and Rick Harte, both of whom have impeccable integrity and really believe in our music. 
What is your plans for this year ?
Erik Lindgren: Along with the aforementioned collaboration with Ben Cantil, we're trying out new ideas that are based on improvisation which is a stretch for the band. 2011 is really our thirtieth year so hopefully we'll pull together a musical spectacle similar to our 20th anniversary concert at the Somerville Theatre which was a lovely retrospective. 
Just to wrap this interview up; do you have any regrets in your music career ?

Erik Lindgren: One always can be more prolific, more productive, and more ambitious. But I'm fairly pleased with evolution of Birdsongs and the musical legacy that we've produced during the past 30 years. Hopefully we'll have another three decades of throwing musical wrenches and breaking boundaries. 
What is your five alltime favourite albums ?

Ken Field: Just three off the top of my head:
Cream-Disraeli Gears
Miles Davis-In a Silent Way
Procol Harum-A Salty Dog
Erik Lindgren: Without too much thought, here are six (plus the two slots that Ken passed on):
Erik Satie-Complete Works for Piano (Aldo Ciccolini)
Alberto Ginastera-Piano Concerto #1
Rising Storm-Calm Before
Stooges-Fun House
Jim Hendrix Experience-1st LP
Brian Wilson-Smile
Juan Garcia Esquivil-Space Age Bachelor Pad Music
Raymond Scott-Reckless Nights and Turkish Twilights
Anything you want to add to this interview ?

Erik Lindgren: Thanks for supplying some fun questions. Stay progressive!
Thank you to Erik Lindgren and Ken Field
for this interview