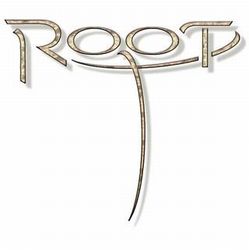 Root began as a three piece in Leicester, playing pubs, selling demos and getting local press coverage. Eventually it was time to move on to new challenges........
The rest of the story is told by this interview with David Kendall, the man behind Root.
*************************************************************************************
To start with, please give us the Root story from you played in pubs in Leicester to you released your first album. Which bands were you influenced by and why did you choose that name ?
Being the only writer in the band, the direction was pretty much determined by what I was listening to at the time, which was Living Colour, It Bites, Dan Reed, Spin Doctors, Clapton. Although I was still listening to Yes, Saga etc that kind of thing was not possible with a three piece band. We played lots of local gigs, Paul eventually left and was replaced by Shaun, my brother on bass. We had great live reviews and a demo featured in Kerrang but the biggest blow came when Daniel left to go to college to study music production. The band limped on for a while with a new drummer but then fell apart.
I chose the ROOT name as it was simple and would not tie us to one type of music and it could be used big on posters – nothing more complicated then that.
I tried to rebuild the band and also join other bands, but was disappointed by the simple approach most wanted to take with the music. So I decided to try my hand at doing everything. I needed a target, so I thought I would try to record a CD. Also it would take the form of the progressive music I had loved since I started playing, but had not had the chance to try with the live band. Assuming I would return to live work soon I kept the ROOT name to save myself from starting from scratch.
What is the whole Root philosophy and ethos ?
Root is my chance to explore my love of progressive music. My aim is to keep the words grounded in real emotions but stretch out musically in any direction I want.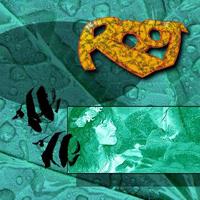 Let's go straight to the first album. Please tell us more about Dreams Of Green from 1998
Dreams of Green was the most nerve-wracking thing I had done to that point. I realised that every part had to be approached with so much attention to detail. I almost gave up a few times but was encouraged greatly by my wife, Lisa to finish it. It sounds very naive to me now, but it was a step in the right direction. The title came from a song on the album called "Not Water" where a fish dreams of how life would be on the land or 'not water' as he sees it - based on an idea from an episode of the Twilight Zone. Don't look for the greener grass on the other side.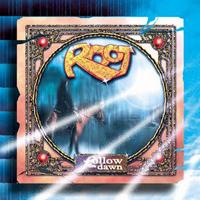 Please tell us more about your second album Follow The Dawn from 1999
Follow the Dawn was a joy to make. Boosted by the response to Dreams of Green. I let my ideas run free and had great fun experimenting and trying all the things I didn't have the nerve to do on the first CD. Lots more tempo changes, dynamics etc. The title comes from the song 'Born' on this album, which is a song of optimism, suggesting that a new day follows the dawn for you to chase your dreams.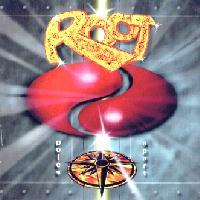 Please tell us more about your third album Poles Apart from 2000
Poles Apart was a strange album to make. Having tried all the things I always wanted to on the two previous albums, I was left wondering where to start. The songs guided the album though. When I write songs I usually strum quietly on a guitar and music and words flood in. This time the subjects were much more 'human' rather than stories. Relating to relationships and emotions. I decided to produce the album to highlight the feelings in the words, which stretched my producer's role and also limited my chances for stretching out musically. Keeping the songs to the point. The title comes from a track on the album, which talks of people appearing to be so different but ultimately being guided by the same path.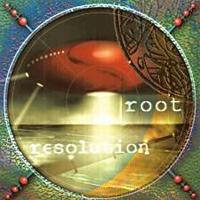 Please tell us more about your fourth album Resolution from 2003
Resolution took a long time to make. I started work on it very soon after the completion of Poles Apart and continued in the same vein as Poles. But because of a technical problem I lost several month's work. This was a big blow to me. I needed something ­­to get me fired up again. I decided that I needed to stretch out and express myself as a musician as well as a songwriter. Not limiting myself to keyboard or guitar parts as I had done on Poles. Arrangements could be more complex, longer, more varied, just more fun for the musician in me. At the same time sad events in my life influenced me to write the most personal set of songs yet, which are tied together with a theme of hope and "Resolution". Believe in yourself and conquer your fear of falling and who knows what you may achieve. It soon became obvious that this would be a big task. As the songs took shape and the ambitious arrangements worked it pushed me to want everything on the album as perfect as it could be. The time it took was much more than my previous albums and as I worked on, new songs were being written. The songs all seemed to fit together so it eventually become a double album.
I also decided that the cover for the album also had to be ambitious. It's always great to get a progressive rock album with artwork to enjoy while you listen.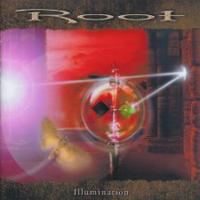 Please tell us more about your fifth album Illumination from 2005
With "Illumination" I had a very personal set of songs and learnt how to approach the songs as a producer would and let the emotion of the songs dictate the sound of the music. It was a little scary recording much shorter songs than normal without knowing how they would be received by prog fans, but it has gone very well.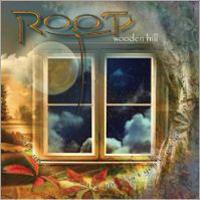 Please tell us more about your sixth album Wooden Hill from 2007
I approached Wooden Hill from two directions at the same time (if that is possible!). After illumination I was keen to stretch out musically, but I also had several songs written which would benefit from a melodic arrangement. It was my first album to major on guitar with keyboards in a supporting role and it felt much better to me for that approach. I had learnt so much over the years – playing keys, bass and drums – it was time to let the  guitar player in me take over again. It was my first album to combine all the elements that I wanted – lots of guitar, longer songs, harmonies and story telling.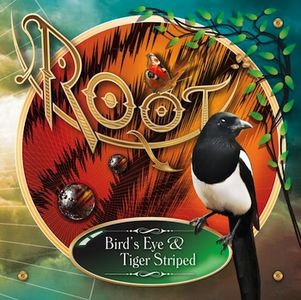 Please tell us more about your seventh and most recent album Bird's Eye & Tiger Striped.
Bird's Eye & Tiger Striped is the culmination of everything I have learnt since I started recording this music. It has the ideal combination of sounds from all the Root music I have recorded to date. It is so much fun to continue the approach started on the last album. Guitars dominate, but not just heavy ones – acoustics and textural ones too! Keys and harmonies are added to flavour the mix. Catchy songs, with prog music – exactly my aim!
How would you describe the musical developments on your seven studio albums ?
 As I have mentioned throughout my album stories. The major developments for me have been learning how to play all the instruments needed to make this music, but finally being able to return to my first love of guitar and letting those other instruments support my songs.
 Just to give those of us who are unknown with your music a bit of a reference point or two: How would you describe your music ?
The most common comparisons I receive are late Marillion and David Gilmour or Neo-Prog. It is so hard to know what you sound like yourself – I rely on others to tell me. I never stop being influenced by new music though, so I may take it anywhere I want to.
You have released all Root albums on your own and is doing the manufacturing, distribution, marketing and sales yourself. What is your experiences and what is the approx sales figures of your albums ?
I wish I could sell more, but I have found that bootleg downloads were available of my latest album very soon after it was released. That is very sad that people do that to musicians like me, who fund the whole process and put so much time into it. How can anyone be happy to steal my music and call themselves a fan?
What is your plans for the rest of this year and next year ?
I have many things to maintain – website, Myspace etc. I have also joined a covers band to get some gigging experience again as I am a bit rusty with that. At some point I would like to start playing Root music live again.
To wrap up this interview, is there anything you want to add to this interview ?
I would like to thank anyone who supports musicians like myself and buy our CDs, post reviews, news etc. You people are so important and enable and give us a reason to do this. Keep up to date and buy Root music from
here
and
here
Thank you to David Kendall for this interview



Edited by toroddfuglesteg - January 10 2011 at 14:36