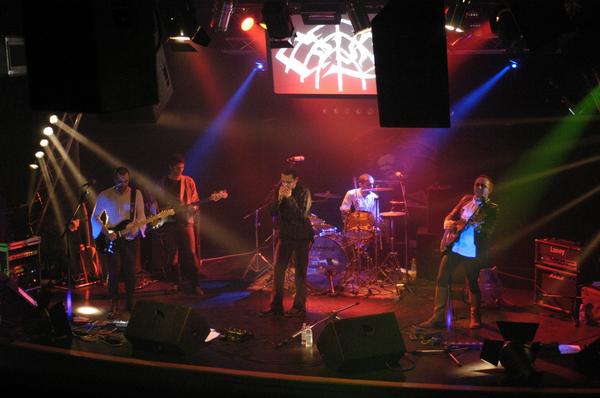 Court is a RPI band with strong classical influences. Many accoustic instruments are used, giving the band almost a chamber characteristic. Very interesting arrangements with sophisticated and passionate romanticism.
The project started in 1990, Paolo Lucchina, Mose Nodari, Luigi Bonacina, Andrea Costanza, and Francesco Vedani were the original original line-up. After three years the Court, who were 19 at the time, were contacted by the indie label Music is Intelligence who proposed them to record their first studio album, And you'll follow the winds' rush 'till their breath dwells, in the Roxanne Studio in Stuttgart.

I  got in touch with Francesco Vedani for the story.
------------------------------------------------------------------------------------------------------------
When was Court formed and do you have any background from other bands ?
No, we formed in 1990 when we were 18 years old and without any other band backgound
Whose bands were you influenced by ?
Pink Floyd, Led zeppelin, Jethro tull and Fabrizio de andrè

To start with; please give me your (long or brief) thoughts and lowdowns on.........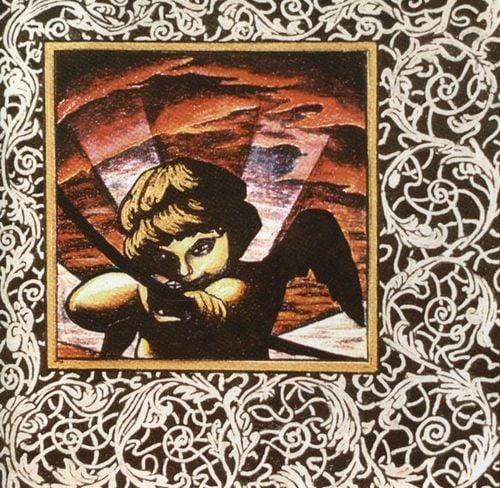 And You'll Follow The Winds' Rush 'Till Their Breath Dwells from 1993
A difficult but fresh album at the same time, we were young! Perhaps the best album even if there are a lot of imperfections.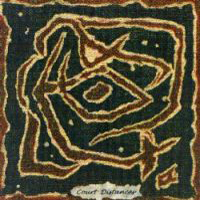 Distances from 1997
We like it very much but perhaps a little complicated and too dark and melanconic atmospheres. It contains one of the best song..in our opinion..."the turn i was gifted" .
That is the worst album as recording and we are still suffering for this!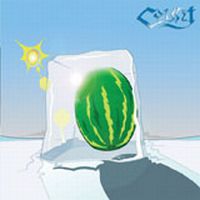 Frost of Watermelon from 2007
A really well produced album with many different styles of music, more rock and perhaps less progressive than the others. I use a really bad word but it is the most "commercial" of the three.
There was a ten years long break between Distances and Frost of Watermelon. What happened ?
The guitarist Andrea Costanza decided to left the band and that was a  great shock for us because we grew up together..the same school...the same interests...we lost a friend and a great musician so it was a difficult period for composing and creating a new identity for Court. We changed 3 different guitarists and we tryed to understand what we had to do with our music, with our musical life. Also the bass guitarist decided to left the band after some years. Then the singer went to live in Mexico and we went on collaborating with him for some years when he came back for staying in Italy for few months..a lot of time lost in waiting...!! So, new guitarist, new bass player...new way of making music.....a sort of disaster for court!
The latest update I have on you is from 2008. What is the latest update on your band ?
In 2007 I organized a USA tour...24 shows in 27 days ....17 different states...really an incredible experience . The last show was in Los Angeles and we gained a nomination for the Los Angeles Music Awards . After few months we won the awards as Best Alternative Artist 2007 and many producers asked us to remain in USA to record a new album and to perform for great events but our singer Paolo Lucchina was really stressed about this situation and he decided to come back in Mexico. That was the end of a dream!
How is the writing and creative processes in your band ?
We have now a new singer and we are writing a lot of new songs. We are also finishing to record a new album with the most important songs of Court experience in acoustic version and with the new singer. The results is really great. We tried to re-record the old songs with the new mood, with more studio experience but with the same freshness...a mature version of our music. Then we have a lot of new material for a new Cd and ready for a new tour in the states...I hope!
How would you describe your music and which bands would you compare your music with ?
Our music is a sort of progressive rock...more rock then progressive! We love acoustic atmosphere and hard guitars in the same song...a music for our energy and for felling ourselves alive. We are not great musician but we try to spread out all our rock energy.
How easy/difficult do you find it to get gigs these days ?
In Italy is quite impossible with our music...in Europe really difficult and outside europe is less difficult but not too simple..many things have changed from our first album in 1993 ..in those yeasr we could play every week in different towns. People wanted to listen something particoular and different from the commercial music of those times.
What is your plans for the rest of this year and next year ?
2 new albums and some good gigs all over the world...we try to be positive!
What is your five favourite albums from Italy (of all time) ?
anime salve (Fabrizio de andré)
la luna (Angelo branduardi)
La pulce d'acqua (Angelo Branduardi)
Non al denaro non all'amore nè al cielo ( Fabrizio de andrè)
Giubbe rosse (franco battiato)
Anything you want to add to this interview ?
We are arranging a great show in our town for the 20years of court. We are only 2 of he original line-up, me...the drummer and Mosè nodari, the guitarist and oboist but we are ready to go on  for 20 years more!!!!!
Thank you to Francesco Vedani for this interview


Edited by toroddfuglesteg - December 13 2010 at 09:51