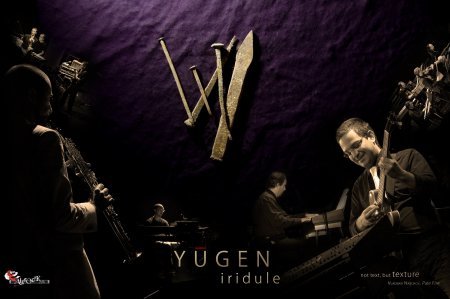 Yugen is a very interesting avant-garde band from Italy. Their new album Iridule is high on many ProgArchives staff members top ten list of 2010. I got in touch with the band for their story.
--------------------------------------------------------------------------
Why did you chose avant-garde music as your musical expression and which bands were you influenced by ?
FZ: When I and Marcello Marinone started the project in 2005, my interests in music were specifically oriented to contemporary music. I had been studying chamber music since 1998, and I was writing some music in this direction. When we considered the possibility to "merge" the complex language of contemporary chamber music with the powerful sound of avant-rock, Yugen was born. Personally I tried to "close myself in a room" in order to avoid explicit influences, even if some are quite clear: in Labirinto d'acqua you can find Erik Satie, John Cage, Bartok, Stravinskij. But also King Crimson and Gentle Giant. In Iridule, Ligeti, Nancarrow and Xenakis are the most important references.
Was and is there an avant-garde/RIO scene in your area and were you a part of this scene ?
Marcello Marinone: Well, in Italy we can't talk about a real "avant-garde/RIO scene". Yugen is a sort of "rara avis". The problem here is that "music" is exclusively pop, dance music or cover bands (or very popular classical music). There's no space for research, experimentation; just entertainment. Going on with Yugen and AltrOck label is our way to make "opposition" to this sad situation.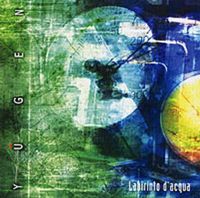 Over to your albums. Please tell us more about Labirinto d'Acqua from 2006
Marcello Marinone: Releasing Labirinto d'acqua was a real bet. A new band, with such a difficult music, without a label. We decided to open AltrOck label to release Labirinto, and we've been lucky. Musically we had already three songs written by Francesco, who added new compositions and one song from his "prog" period (an instrumental rearrangement from his '90 group The Night Watch). We found immediately the "Yugen style": complex music in an avant-garde rock context, with a huge timbrical palette and rich arrangements.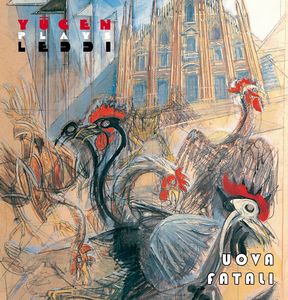 The follow up album Yugen Plays Leddi - Uova Fatali was released in 2008. Please tell us more about this album.
Francesco Zago: I met Tommaso Leddi in 2001, working together in a chamber group (I Budini Molli, or "Flabby Puddings") who played acoustic arrangements of prog-rock classics and some original compositions (first versions of Catacresi and Danze corazzate date back to that era). In 2007, as AltrOck label we had the idea to produce a cd with previously unreleased music of Tommaso from his post-Stormy Six period. Instead of forming a new band specifically for this project, we thought to "use" the Yugen live group of that period (a flexible seven-to-ten-members band, with Tommaso on mandolin). After a long period of arrangements, rehearsal and new compositions by Tommaso (Colonia and Complicazioni), we entered the studio and recorded live the material in two days.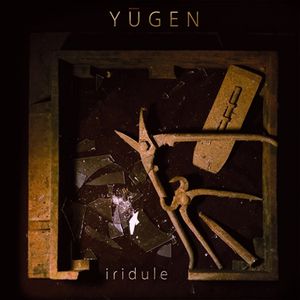 You released your new album Iridule earlier this year. Please tell us more about this album.  
Francesco Zago: With Iridule Yugen came back to my music. It was quite a "fast" job (just six months to produce and release it). The album collects brand new compositions from the last two years, so I find it's more consistent than Labirinto, musically and timbrically talking. Then we had a stronger rhythm section, with Dave Willey (and Guy Segers just on one song) on electric bass and Alberto Roveroni on drums, who made an excellent studio job, great sounds and rhythmical ideas. For the first time we added a voice (Elaine Di Falco), so you can find also at least one "song" in the traditional sense. Then I'd like to point out that Iridule is not a concept album, even if Pale Fire (a strange and beautiful book by Vladimir Nabokov) inspired it. You can appreciate Iridule without reading the book, but if you want you can go deeper in the music through it.
How would you describe your musical journey and developments from debut album to Iridule ?  
Francesco Zago: Yugen is an unique occasion to express my musical ideas "on the border" between chamber music and rock. Thanks to the very different backgrounds of the musicians involved (from classical music to jazz, from avant-rock to improvisation), I can experiment with so many different possibilities. This would be impossible both with an "academic" ensemble or a "normal" rock group. I think Labirinto d'acqua was really a surprise, because of the novelty and of the mixture of acoustic and electric in such a complex language. Four years are passed, so it's quite natural that Iridule is a more mature album: for example, I could better integrate improvisation with the written material, overlapping and not merely juxtaposing them. I tried new rhythm articulations, both orizontally and vertically, experimenting irrational metrical relationships between different instruments, and so on. Finally, Iridule was conceived in a more conscious way, so it's a better production than Labirinto.
How is your writing and creative processes ?  
Francesco Zago: I distinguish studio and live job. They're different worlds, so they require different skills and production practices. For the studio cds, normally I prepare a complete score, and the people involved doesn't have so much space. When I ask them to improvise, I use the recorded material to "build up" textures or more structured sections (much as in Zappa's "xenocrony"). In these terms, "editing" is a creative process in itself, not just a device to fix errors or else. I experimented extensively this kind of process in Kurai (released by AltrOck in 2009), even if in this case improvisation and music as "breath" were the main features. In Iridule the main theme is rhythm, but the idea behind the two projects is quite the same. Live approach and attitude are completely different. When we released Labirinto, we didn't even think to bring live that music; the "live" group was born in the following months. Now Yugen live band is a six-members group (sometimes in the last years we played even with ten people on stage). Arrangements are quite different, and soloists are much more free to improvise on the structures.
How would you describe your sound and music ?
Francesco Zago: I think one the main feature is "stratification". Since Labirinto d'acqua I wanted to overlap different musical "objects" – rhytmical, melodically, armonically. Strictly talking, that's not "contrapunctum", because sometimes there's no relation, at least not explicitly, between different layers. This is quite evident in pieces as Rovine circolari, or Becchime. Formally, I'm trying to go beyond the "song" form. I think that songs need melody (not necessarily sung by the human voice) and armony in a more traditional sense, but the "stratification" or "textural" principle is however true (listen to Incubi concentrici, or Cloudscape, two melodic and "minimalistic" instrumental pieces, respectively in Labirinto and Iridule). But I like to write very simple structure too, as I did for Ice, just voice and acoustic guitars (or some miniatures in Kurai). This brings to another feature: the language multiplicity. Atonality, modality, different styles and so on can live together in Yugen. I simply don't understand (in 2011) an "ideologic" attitude towards musical language (and this is true not only for academic composers, but also for many rock and jazz musicians): today you can't simply "speak" just one musical language and, worse still, take it as the "truth". If this is "postmodernism", so Yugen could be defined postmodern. As for the sound, I'd like to have deepness and perspective: not just orizontally (rhytmically) and vertically (armonically and melodically), but also in a "third" dimension, with "close-ups" and distant views, to speak in a visual metaphor.
Besides of Yugen; do you have normal daytime job or are you 100 % musicians ? Are any of you involved in any other bands too ?  
Marcello Marinone: No people permanently involved in Yugen are 100% professional musicians. We all have a "daytime" job – some related to music, as teachers for example, other completely different. About 70% of the musicians involved in the studio album come from other bands or different musical contexts – jazz, rock and academic instrumentalist.
Francesco Zago: It would impossible to earn living by playing Yugen music. I have other projects – as Kurai, and Repertorio Zero, an electric contemporary music ensemble – and I teach electric guitar, but my main job has nothing to do with music. You need a lot of passion to make Yugen or AltrOck, but it is greatly satisfying too.
What is your plans for this and next year ? Any chance we will see you live on one of the RIO festivals next year ?  
Marcello Marinone: We really hope so! Probably 2011 will be dedicated to promote  Iridule, but Francesco is going to write new music.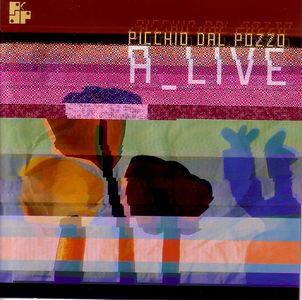 You were also involved in the new Picchio Dal Pozzo live album. Please tell us more about this album and your involvement in it.
Francesco Zago: We met the guys from Picchio dal Pozzo the first time in Genova. We were promoting  Labirinto d'acqua and we knew that they were in the audience that night, so we thought to spring a surprise on them playing Uccellin dal bosco and another song. They appreciated so much that we started a collaboration, culminating in the live act during AltrOck Festival 2008. Five members of Yugen played live with De Scalzi, Griguolo and Di Marco. We recorded the gig and released it some months ago.
To wrap up this interview, is there anything you want to add to this interview ?  
Marcello Marinone: We're happy that Yugen and AltrOck are going well, despite any difficulties. The label is going to release some new albums in the first months of 2011. Factor Burzaco, from Argentina, has recently completed their new album. The same is for a really interesting italian band, Calomito. In 2010 we opened a new "prog division", for which Paolo «Ske» Botta, the keyboard player from Yugen, will release his first solo project, with some members of Yugen too: it's an intriguing mix of prog, Canterbury style and a splash of RIO. Camembert, Humble Grumble, October Equus, Sanhedrin and many others out soon…
We hope they'll have the same positive feedback of the previous AltrOck cds!
Thank you to Marcello Marinone and 
Francesco Zago for this interview



Edited by toroddfuglesteg - December 21 2010 at 05:17