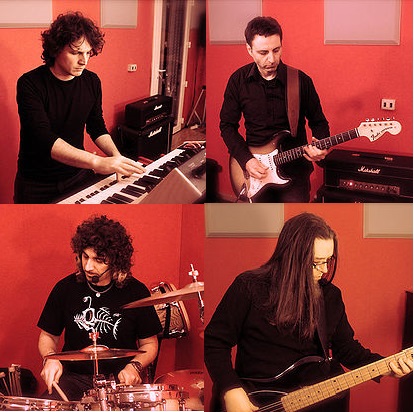 RanestRane is an Italian prog band from Rome that was formed in 1996. The aim of the musicians involved in this project was to compose and perform a rock-opera, so they chose a famous Werner Herzog's film, "Nosferatu The Vampyre", and commented it with music and original lyrics. They started their live activity in 2000 and conceived their shows as a "cineconcerto", with the images of the Herzog's film flowing in the background.
In 2006 they released their rock-opera on a self-produced studio album, a double CD called "Nosferatu il Vampiro". The present line up features Maurizio Meo (bass), Daniele Pomo (vocals, drums), Massimo Pomo (guitars) and Riccardo Romano (keyboards). Among their musical influences you can find bands like PFM, BMS, Genesis, Marillion...
This sounds interesting to me. I got in touch with Daniele Pomo for the RanestRane story so far and I got some good news from the band too.
#################################################
Your biography has been covered in your ProgArchives profile so let's bypass the biography details. But why did you wanted to play this type of music instead of any other form of music ?
Simply because the Prog-music allows you to mix all the musical styles with freedom.
What is your musical background and were you involved in any other bands before you started RanestRane ?  
Many artists and bands are created our background; principally the classic English Prog bands like Genesis,Yes and King Crimson,new Prog Bands like Marillion (both period Fish-Hogarth) and Porcupine Tree, all the Italian Prog,Sting,Peter Gabriel,Radiohead,Pat Metheny Group and many others.
We played and play togheter in various professional musical Italian contexts,at the moment we play with some interesting tribute band like Kcrimsonick (a tribute to the first period of King Crimson) togheter with other good musicians like the "Orme" violinist Andrea Bassato,also we play with "Rovescio della Medaglia" and with some important Italian songwriter artists like Patty Pravo and Mariella Nava.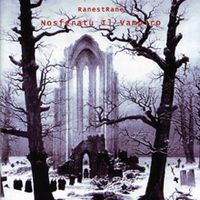 Please give us your long or brief thoughts on your only album Nosferatu Il Vampiro
released in 2006. How would you describe the music ?
It's a cd in which the melody it's the most important thing.
All the melodic parts (voice,guitar and key) are more important than technical aspects and our music follows closely the melancholy spirit of Herzog's film.
Surely today we play and write better,but "Nosferatu il Vampiro" still represents us
faithfully.
How is your writing and creative processes ?
First me (Daniele Pomo) and Riccardo Romano write the melodies on piano through the
inspiration of the film,then we arranged with the others of the band.
I write the lyrics at the end based on the original film dialogues, on the Stoker's
book and on the personal research.
You are currently involved in a new project called Shining. Please tell us more about this project. Will Shining ever be released on CD ?
Shining is one of the most important film in cinema history, and Kubrick is one of the most innovative and influential director of contemporary movie scene.
Since the creation of Nosferatu The Vampire , it took almost one year to identify a new subject for our second concept album, and begin the composition of "Shining The Cineconcerto".
We had different possibilities, but in my mind it was clear that a tribute to Stanley Kubrick would represent the best choice for us. In fact, each of his films is a masterpiece, but the challenge was to create a new rock opera although Kubrick's films are so indelibly associated with their soundtracks, and often the public know and love these soundtrack very much.
Once we had identify "Shining" as the most suitable film (the soundtrack is formed by pieces of contemporary musicians, less melodies and more experimental), we tried to find the right clue to re-interpret it. The answer came from Peter Gabriel and Darkness (from "UP"): one day, while I was listening to it, I have been carried away to Shining's world, colour, blood and madness... the answer was a more claustrophobic, psychedelic, aggressive music, different from the melodies of Nosferatu The Vampire, but with the typical RanestRane's music, with rotation of songs and instrumental pieces.
So we began to work on "Shining the cineconcerto", for almost three years. It has been a really hard work, with three years of bad and good personal events and a deep emotional journey inside ourselves. We hope that the "Shining" cd be ready in March 2011.
What is your other plans for this and next year ?
We would like to play our music outside Italy, in fact cd sales are going well in foreign countries, more than in Italy: in the world the Italian Prog it's highly considered.
To wrap up this interview, is there anything you want to add to this interview ?
In the next concept "Shining", to facilitate the understanding of our music,we will insert the English translation of the lyrics. Many fans have requested this.
For informations please visit: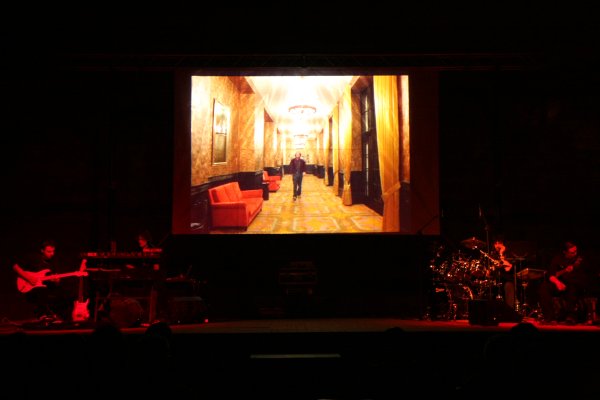 Thank you to Daniele Pomo for this interview



Edited by toroddfuglesteg - December 28 2010 at 03:57