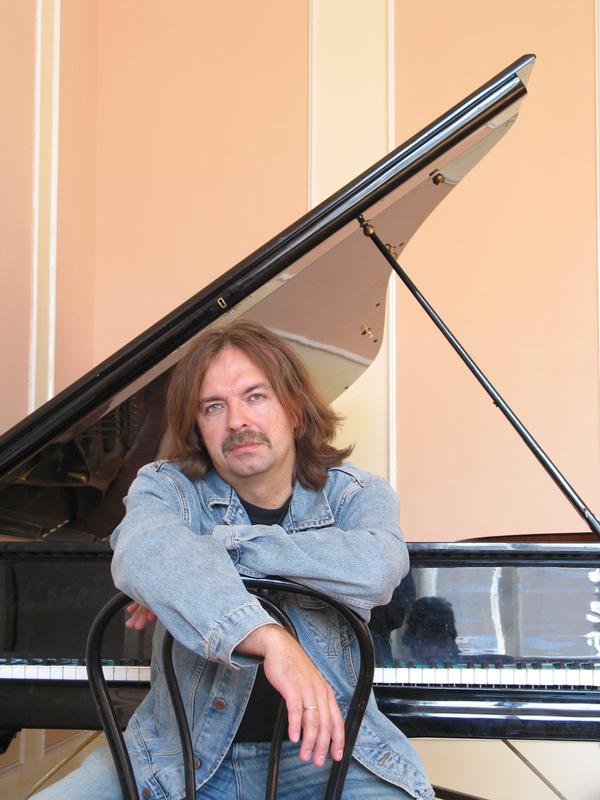 July 28th 1968 saw the birth of Andrew Roussak in the Russian town of Ufa, and from the age of 8 he started an education at a governmental music school, specializing on the piano. Later on private tutoring was called for, and in 1993 his formal education ended.

Eight years later, after playing in numerous bands and getting quite a lot of experience as a studio musician, Andrew Roussak moved to Germany, where he has established himself as a professional musician. 

Andrew Roussak released his new album earlier this year and I got in touch with him for his story.
##########################
Please tell us more about your background. Your home city Ufa is far east of Moscow, but not in Siberia proper, I guess. How was life in Ufa, musical education ?
Ufa is about 1500 km from Moscow eastwards – it is still Europe, not Siberia…It is a big industrial city, with population of more that a mln. people . There is a high school for music there,a state musical college, an opera theater, a state philharmony with an organ hall etc. That is, it never was something like a cultural province in Russia. On the other side of it, it was all about the classical music in the Soviet times. Rock was completely underground, of course; jazz was not forbidden though, but still was regarded as a somewhat exotic thing.
So, I was born in Ufa and began to learn piano at the age of 7, later graduated as a pianist from the Ufa state college of arts. I happened to have a great piano teacher at my late stage of studying…It was all very strictly classical, but actually nothing can be better for the proper piano technique, and having received a solid theoretical basis you are free to go in any direction.
Who were your musical inspirations, and why did you want to play this type of music instead of any other form of music ?
My all-time favourite composer is J.S.Bach, two other main classical piano preferences are Chopin and Gershwin. I was also always tending to improvising and to composing pieces of my own, even as I was exercising some classical works. And I was blown away as I had first heard Pictures From Exhibition of ELP – the idea to combine classical music with such instruments like Hammond and Moog was alone striking enough for me. Then, the piano technique of Keith Emerson itself is actually a mix of classical, blues , jazz and even boogie piano, all on the edge of perfectness. This is a very unique blend, and I guess I have simply first heard it at exactly right time – so it was the initial push in the prog direction…))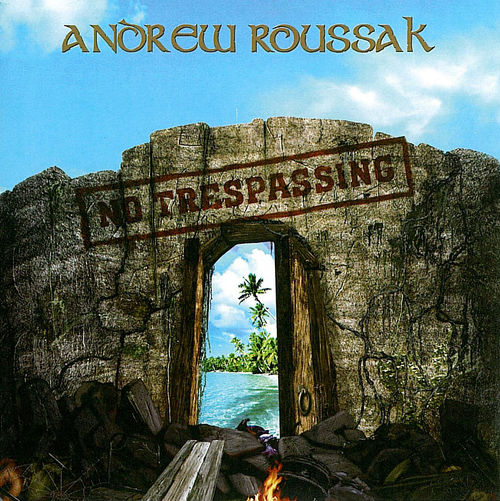 Let's go to your releases. Please tell us more about your first album No Trespassing from 2006  
NO TRESPASSING was a collection of pieces I have composed for various occasions or projects I was playing with over years, that's why many reviewers said it was an eclectic album. Indeed it was…)) It is built up of ten compositions, five of them are instrumentals, among them there are two renditions of Bach's pieces, and my own three works. Exactly due to these five numbers album had received its stars by some prog reviewers who found that it sounded similar to the works ELP or Rick Wakeman…
I had lots of fun experimenting with various synthesizer sounds; I also had invited some of my friends and band's colleagues to help me with other instruments, because I didn't want to have something like the programmed drums or midi-guitars on my album.
So finally it sounded like a band production. I had firstly published the album myself in 2006, promoted it myself and then in 2008 received an email from MALS Rec. with a deal proposal, so the CD was republished in 2008.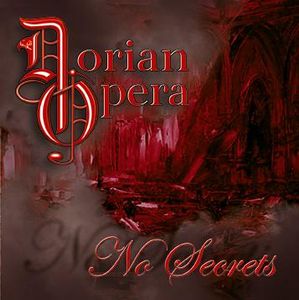 You are currently a keyboarder of a prog metal band
Dorian Opera
, and you have played on their No Secrets album. Please tell us more about this album and your life in Dorian Opera.
Actually I have grounded Dorian Opera together with my friend, a virtuoso guitar player Oliver Weislogel. In 2005 Oliver had invited me to join a cover band he was leading. Joe Eisenburger was another professional musician whom he invited. After a while it became clear, that the music we wanted to play just did not fit in the frames of a cover band, and Oliver had already many musical ideas ready-to-go which had later found their way to our first release. But then we needed an appropriate drummer.
So, I have contacted a really fantastic drum player Harry Reischmann whom I knew from a blues band we had both played with in 2003. Harry had just said - yes, of course! - and so Dorian Opera was finally born, that time as a quartett.
As we simply had no proper vocalist in sight that time, one of us had to grab the mike, and it was Joe who had made this job on No Secrets. I think it was pretty well done, especially regarding it was Joe's debut as a vocalist! The album was published by MALS Records, too.
Later in 2009, Joe had left the band for some private reasons, and we had found some new prog metal forces – a lead vocalist Sven "The Axe" and the bass player Wolfgang Fetzer. A female vocalist Alexandra Goess had made a great job featuring on our new album. The CD is called Crusade 1212 , it will be released no later than in March 2011…So be alerted – Dorian Opera is back! )))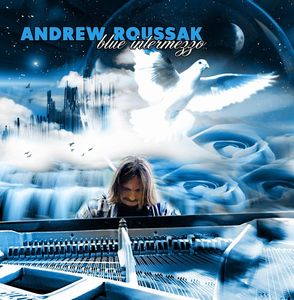 Please give us your long or brief thoughts on your new album Blue Intermezzo.
It is my solo piano album built up of 12 original pieces, among them two renditions of Bach's arias, one rendition of an English traditional song – Greensleeves, and the rest is my own music. I would generally describe the style as a neo-classical, with many elements of jazz technique in it. It is conceptually close to some solo piano works of Emerson, Moraz, Wakeman – some even call it "prog piano". I want also to especially mention a wonderful artwork made by Martin "Man In The Mountain" Kornick – it is not simply beautiful , but it perfectly fits the music and accomplishes the overall impression of the album.
The CD has been published by MUSEA Rec. in October 2010, and can be purchased worldwide via many online retailers like Amazon…Whereas a purchase on CDbaby or on my website would be more appreciated..))
How is your writing and creative processes ?
I work with the DAW called Cakewalk Sonar. Normally I would try to fix any coming idea in a new project, simply playing it down using something like Steinberg's Hypersonic…As I am working on this concept later, the composition is growing and it may finally have nothing to do with what it sounded like in the beginning. This is a creative and always very fascinating process!
Your music is somewhere between a concert pianist and the likes of Rick Wakeman. What in your view is the difference and similarities between a concert pianist and the likes of Rick Wakeman, John Lord & Co ? Both technics wise and the approach to the music.
Well, pure technically there can be even no fine line in between, I believe. Think of Emerson's 1st Piano Concerto, or Modular Symphony of Moraz. These are extremely challenging works, whereas the traditional classical technique might even be not enough – you have to also to be at least acquainted with jazz scales, licks, you have to be able to improvise etc. It all belongs to the contemporary piano technique in some respect.
I guess that Emerson, Moraz, Wakeman, Rudess are more likely comparable in this context to the big names of the past like Chopin, Liszt or Rubinstein . Because each of the latter had also performed their own compositions, which were very innovative that time, and they also used the full arsenal of the compository and technical means available to them. At the end of the day, what counts is the overall level of performance and composition.
Do you do solo concerts or is your solo work only confined to the studio ?
Actually I have always played on various piano events and have given private solo concerts "on demand" in my area. Now as I have Blue Intermezzo finally released , I am planning to perform the pieces from it as a live program, and there must be a lot of promotional work ahead to be made for it. To organize a piano event is not the same job as to make a gig for a rock band - the venues, the promotion and the audience itself is very different.
What are your plans for next year ?
There are lots of! First off, the new release of Dorian Opera in February-March of 2011. Then, my solo piano program and DO live set must both go onstage.
I am also working on a piece for Decamerone - an international studio project of Colossus Finland - MUSEA France, with 33 bands participating. As the recordings are proceeding, the result sounds more and more promising...Looks like this recording and the collaboration with my guest musicians may lead to the next solo album, like No Trespassing.
There are also some videos planned...So the year of 2011 may be very exciting.))
Thank you to Andrew Roussak for this interview



Edited by toroddfuglesteg - December 25 2010 at 14:07