This interview with Ahoora from Iran is a timely reminder about how important the freedom of speak is. Despite of restrictions put on them, they have so far released three albums.
I got in touch with Milad for their story.
########################################
When did you start Ahoora, where in Iran and by whom ? Why did you choose your type of music instead of other forms of less nerdy music ?
It was late 2001 or early 2002 that we formed the band. Myself and another friend, Kia; formed Ahoora. It was all because of the music that we were into; the stuff that we adored, and still do, alongside many others.
Let's go straight to your debut album. Please tell us more about The Call Of Beneath from 2004
Actually "Ahoora" (2006) is our debut album. "The Call of Beneath" was put together and recorded in one week. Some inside guy had showed up and asked for 40 minutes of music over a week, to represent us at the ministry of Culture, in order to gain work permission for us. So we did it, 7 songs of ours which belonged to that era plus an Iced Earth cover, "The Coming Curse". But simply it was no use. So it was never released. And was never supposed to.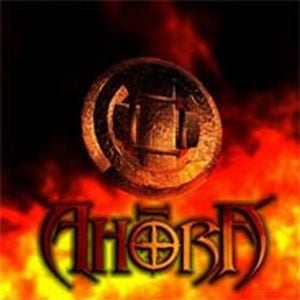 Please tell us more about your second album Ahoora from 2006
So our debut album is "Ahoora" which was released on the 13th of September. The album was released illegally inside Iran; completely well-packed with original booklet and everything; which was nearly a unique incident back in 2006 within the underground society of Iran. The album was received really warmly outside of the borders; it was the first time we were exposed to people outside of Iran. We had several encouraging reviews. We were invited to play at Evergreen MusicFest in Washington, though we missed it due exit problems. Looking back at it, I can say the production of the album suffered due to lack of equipment and proper engineering. However it is still a true and passionate album if I may say. In early 2008 British Real2can released the album worldwide with the new artworks.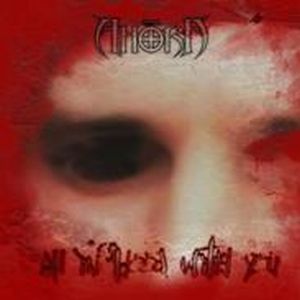 Please tell us more about your third album All In Blood With You from 2008
Our 2nd album "All in Blood with You" came out on the September 30th 2007. Despite passing only one year, we've had taken some serious steps forward, and our 2nd album was way mature and original than the debut. It was received very warmly. Some reviews even ranked the album among the favorites of the year. We were fortunate to have the album heard by "Jon Schaffer of Iced Earth-a serious mentor musically and mentally- and enjoy his useful comments and solutions since. Meanwhile shamefully we missed the opportunity to perform at Metal Camp 2007.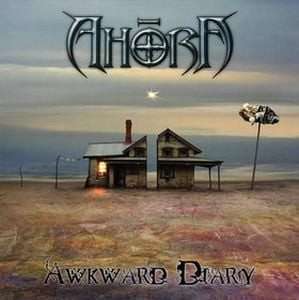 And your latest album Awkward Diary from 2010.
And finally our 3rd album "Awkward Diary" came out on the 2nd of March 2010. It was and has been a massive, turning point for us; placing us in a diverse category, genre-wise attitude-wise and audience-wise. And of course all the change has been the result of the way that we wanted to music sound like; nothing that we had decided on before. "Awkward Diary" was released through Zirzamin outside of Iran, although likewise our 2 previous albums it was released illegally inside Iran. We were invited to perform at several festivals around the world, Indie Week (Toronto), Extreme Tour (several states), Power and Play (N.Y), Scorcher (Aus), I.E.M (Italy) are to name a few.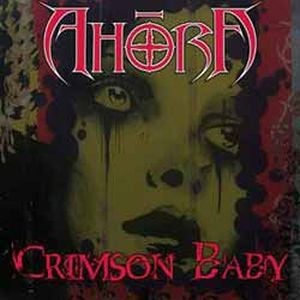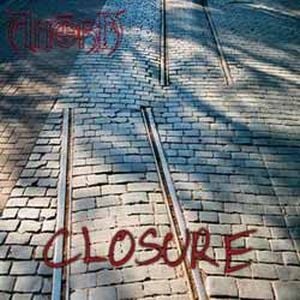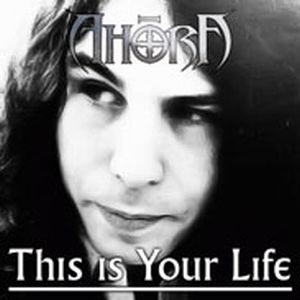 You have also released some singles called Crimson Baby, Closure and a cover version of Dio's This Is Your Life.
Yes, "Crimson Baby" and "Closure" were the first singles before the release of "Awkward Diary". "Crimson Baby' is dedicated to Neda and all the innocent people that were killed in the post-election conflicts of 2010. It was followed by "Closure", both enjoyed good reputation through internet radios. Our latest single" This is Your Life" is a little gesture of appreciation towards the man that we loved deeply, and has never stopped inspiring.
How is the creative processes in Ahoora from coming up with an idea to it's being recorded ?
Somebody comes up with a little part and then the band takes that to somewhere new. Actually gives birth to it. If it is still magical enough, builds itself up and the song is born.
For those of us unknown with your music; how would you describe you music and which bands would you compare yourself with ?
Maybe it's best to describe it as Indie Modern Rock. There are lots of bands that we love and have inspired the sound of Ahoora. But to name the very few: Muse, Gorillaz, Sparklehorse, Massive Attack, Tool, Iced Earth, Pink Floyd…
Iran has a lot of restrictions put on modern media like film and music. A film maker was jailed yesterday for making movies. The book Heavy Metal Islam is also describing the restrictions in Iran. How is these restrictions impacting on Ahoora's activities ?
Ahoora has always been about restrictions. Unfortunately restriction is in the nature of this band and many artists that grow here. Our last 2 concerts were devastated by authorities, few hours before the performance. We've been a banned act since. We are not allowed to rehearse, perform, record or release music. We were refused visas for various performances because of our nationality and the though process to leave. Restrictions?! They have massively changed our destiny as an artist and so as a human.
Directly related to the previous question: How is the live scene in Iran now and how active are you with gigs these days ?
As I said there's no real scene here. Most types of music are considered illegal and the enemy of religion! So except few shallow traditional concerts and few Islamic super-cheap pop acts, there are no concerts here. This is the truth about it.
What is your plans for next year ?
The same as 2010; try as possible as we can to immigrate. To leave Iran and try our chances on a free land. I hope we'd be able to accomplish this in 2011.
To wrap up this interview, is there anything you want to add to this interview ?
I want to thank all the readers that took their time and read this interview, and thank you for giving "Ahoora" this chance. I wish a great 2011 for everyone.
Thank you to Milad for this interview 
and  all the best for 2011



Edited by toroddfuglesteg - December 25 2010 at 15:36