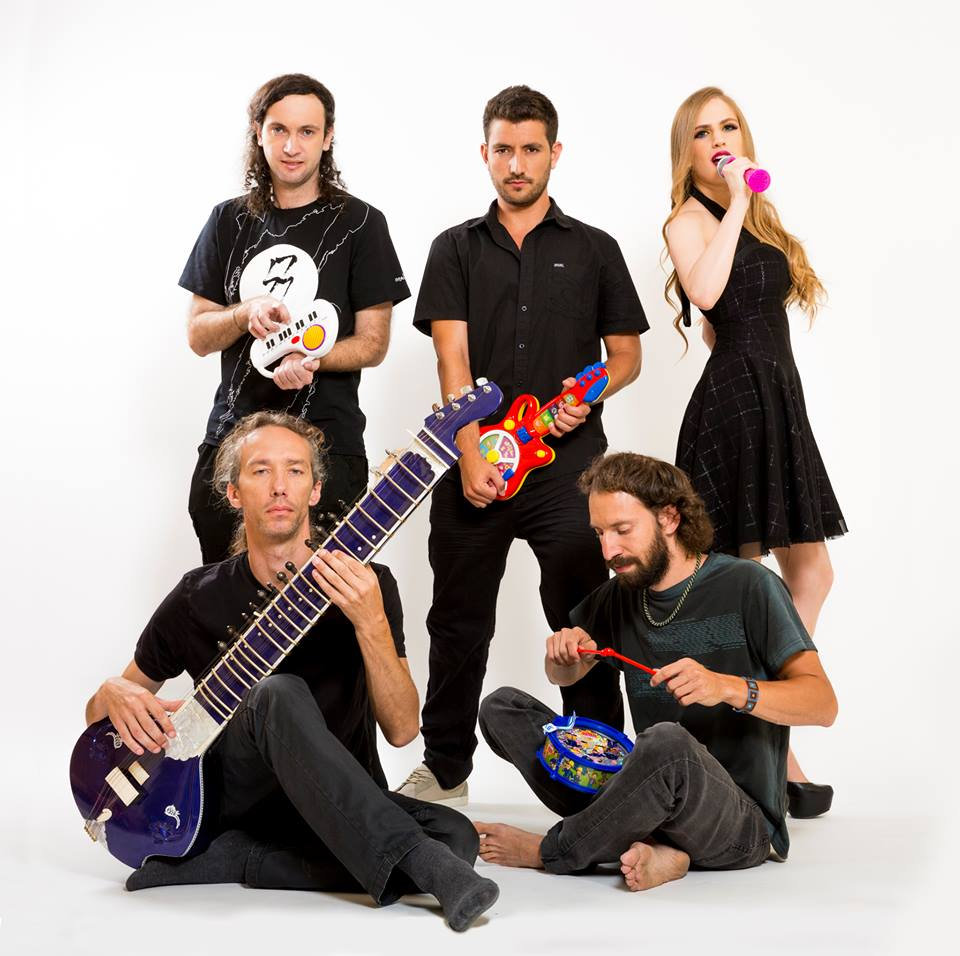 Soul Enema from Israel is a new band to most of you. Their debut album has created some waves in ProgArchives (see the best albums of 2010 poll) and stirred some curiosity. Hence; an email was sent and Constantin Glantz answered the questions on the behalf of the band.
#############################################
Let's start with the beginning: Has any of you been involved in any other bands before you joined up in Soul Enema, which bands were you influenced by and why did you choose that name ?
Each one had some musical background before Soul Enema, but nothing really serious up to that point. Well, except Irina, maybe. She was and still is a professional singer, so no one even dares to count all the choirs and ensembles she participated in during her career. My case is sort of typical, i was making some of my own music since the high school, and was quite happy about it back than. I probably wouldn't be extremely proud of it right now, but that's the part of the learning process. Maybe a nostalgic fun, too.
Influences are many and they differ. We used to have people of various backgrounds and musical tastes in the band, everything from metal, to jazz-fusion, to some sorts of folk-oriented stuff, you name it. Speaking of my own influences - classical music and Soviet cartoons tunes in early childhood, then listening mostly to some rock and metal stuff while in my teens (progressive or not), and nowadays i'm somehow influenced by anything that i consider interesting enough, no matter what style it is. It may be something noisy, orchestral, metal, electronic, acoustic, pop, avant-garde, whatever, or mixing all of this in one. Anyway, i don't think the tags matter that much overall, since i believe in the priority of substance over style in most cases. Personally it's a bit hard for me to throw in some artists or band names, cause i can't really pick up just a couple of ultimate heroes and "blame" them for my musical destiny. Ok, let's say i'm fine with anything from Prokofiev and Zappa, to Eminem and ABBA.
Band's name...Well, for me "Soul Enema" means exposing the emotions through creativity. Soul cleansing. It might not sound that much serious for some of the deadly serious guys out there, but we never intended to be taken that much serious in the first place, so that's ok. I guess, it's way more interesting, than something of a predictable set, like "Divine Dreamscape Of Steel Warriors And Thy Mighty Hell Hammer of Death", or whatever Spinal Tap were making fun of...
You are from and lives in Israel. How is the music scene in Israel these days ?
Well, the mainstream FM/TV music format is probably as rotten as anywhere else, no real news here, but I think for relatively small country it's enough of what to be proud of, anyway. I'm mostly talking about some of underground bands here, of cause. It has it's nice share of talents in different musical fields, from electronic music, to metal, to avant-garde, to ethnic stuff. Sometimes there are interesting and unique things to be found here, probably because it's some sort of a melting pot between different cultures and influences.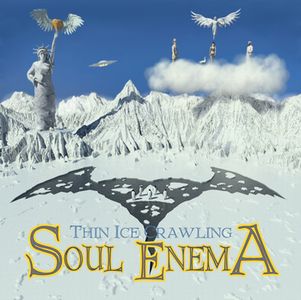 Let's go straight to your debut album Thin Ice Crawling from earlier this year (2010) who is riding high near the top of our best albums of 2010 list. Please tell us more about this album.
It may sound a bit immodest, but i do think, that it may serve a decent picture of everything worthy, that we have done under "Soul Enema" moniker in the last decade. I want to use this opportunity to thank once again each and every human being that was helpful and contributing at any stage of creation process. It was a bit hard and problematic recording experience overall (thin ice crawling,
indeed, haha), while most of it was a home studio work, so it demanded a lot of self-learning, and a lot of "walking in the dark" moments. But, what doesn't kill us makes us stronger, they say, so it's ok.
The reception was very positive at most. It was recently nominated for Prog Awards best debut album of 2010. I think, a lot of people were able to find something new with each next listen, and that's what actually very important for me in such type of music.
How did you get a deal with Mals ?
I've sent some demos to MALS a couple of years ago, and it clicked. That makes me think, those demos were probably not awful enough to hate them. I even have a courage to suggest, that some of the potential and promise had been exposed on that little recordings.
How is the creative processes in your band from coming up with an idea to it's being recorded ?
Well, i remember that sometimes we used to dispute over the ideas or the way of sounding, until no one remembered what was the idea in first place. Creative processes, you know. I think, when idea was really ok enough, it was surviving long enough to be performed, and then recorded. So, if you happen to be that precious idea, you may have a pretty hard time until you come through all that stages to the end. More like going through hell or high water sometimes.
For those of us unknown with your music; how would you describe you music and which bands would you compare yourself with ?
An obscure tragic-comic movies or Black light theaters in Prague, anybody ? I'm quite miserable at starting with lovely "Hey, we sound like X meets Y meets Z, while being drunk & on steroids" formulas. Soo...if you're reading this, please, just go and give some spins to our little record. It's easy these days !
What is your plans for 2011 and beyond ?
Would be great to play some gig on Mars in the future, but i'm not sure about any chance to have anyone alive in the audience. Except Ziggy Stardust and some of his Spiders, probably. So, no groundbreaking highlights to deliver at this point, i'm afraid. Oh, well, I'd sure like to make something musically interesting in the long run. If it's possible. I hope it is.
To wrap up this interview, is there anything you want to add to this interview ?
Happy New Yeeeaaarrr and lots of good new music for your precious ears, everybody !
Thank you to Constantin Glantz for this interview



Edited by toroddfuglesteg - December 31 2010 at 13:20